B.J. Raji's return could lift Green Bay Packers D-line to new heights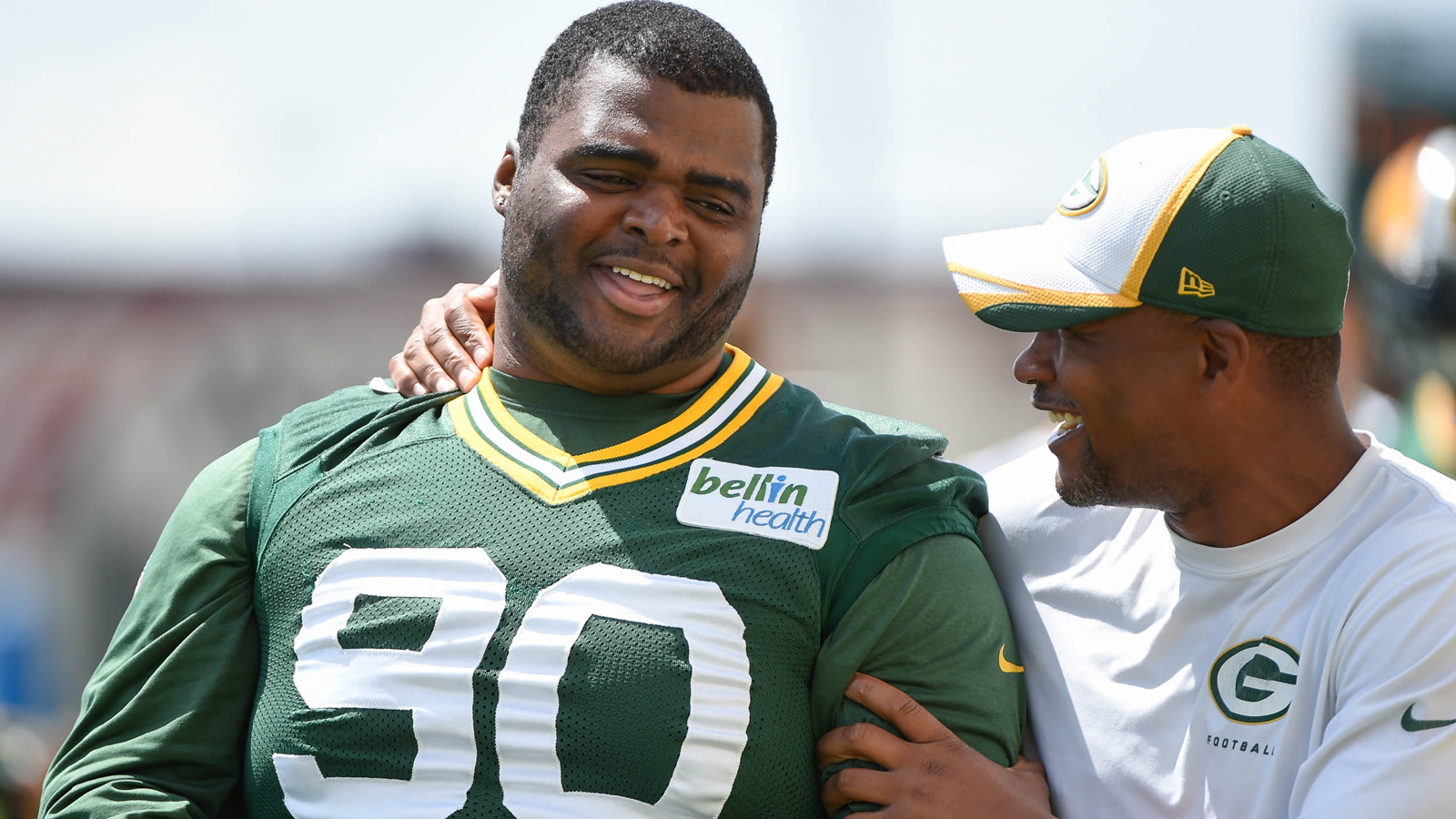 Green Bay Packers defensive line coach Mike Trgovac is coaching a unit that's layered with options heading into the 2015 season, starting with a healthy B.J. Raji at nose tackle. Raji missed all of last season with a biceps injury, and Tyler Dunne of the Journal Sentinel reports that his return can launch Green Bay's defensive line to the top of the NFL.
Head coach Mike McCarthy, who has been with the Packers since 2006, said this year's D-line "could be the best one we've had," according to the Journal Sentinel. He knows the impact Raji can have on a game, after coaching the 6-foot-2, 337-pound since he was the ninth-overall pick back in 2009.
Raji, who turns 29 next month, has been getting back into playing shape through yoga, according to the Journal Sentinel.
"That was my responsibility to get my flexibility and my range of motion back," Raji tould the Journal Sentinel. "I think that's back. I think that's probably what I'm most proud of, moving back to where I feel I am."
Trgovac has monitored Raji's comeback and has been most impressed with his improvement.
"No. 1, he got himself into great shape," Trgovac said, per the Journal Sentinel. "Two, he stayed around here and not only learned the football part of it but learned different things about it—what's going on at this position, what's going on at that position. He didn't sulk about it."
Raji, a Pro Bowl selection in 2011, is entering his seventh NFL season with 133 career stops to his name.
(h/t Journal Sentinel)
Photo Credit: Benny Sieu/USA TODAY Sports