Atlanta Falcons: Takeaways from win over the Seattle Seahawks
John Follett/FanSided via Blogging Dirty

Fansided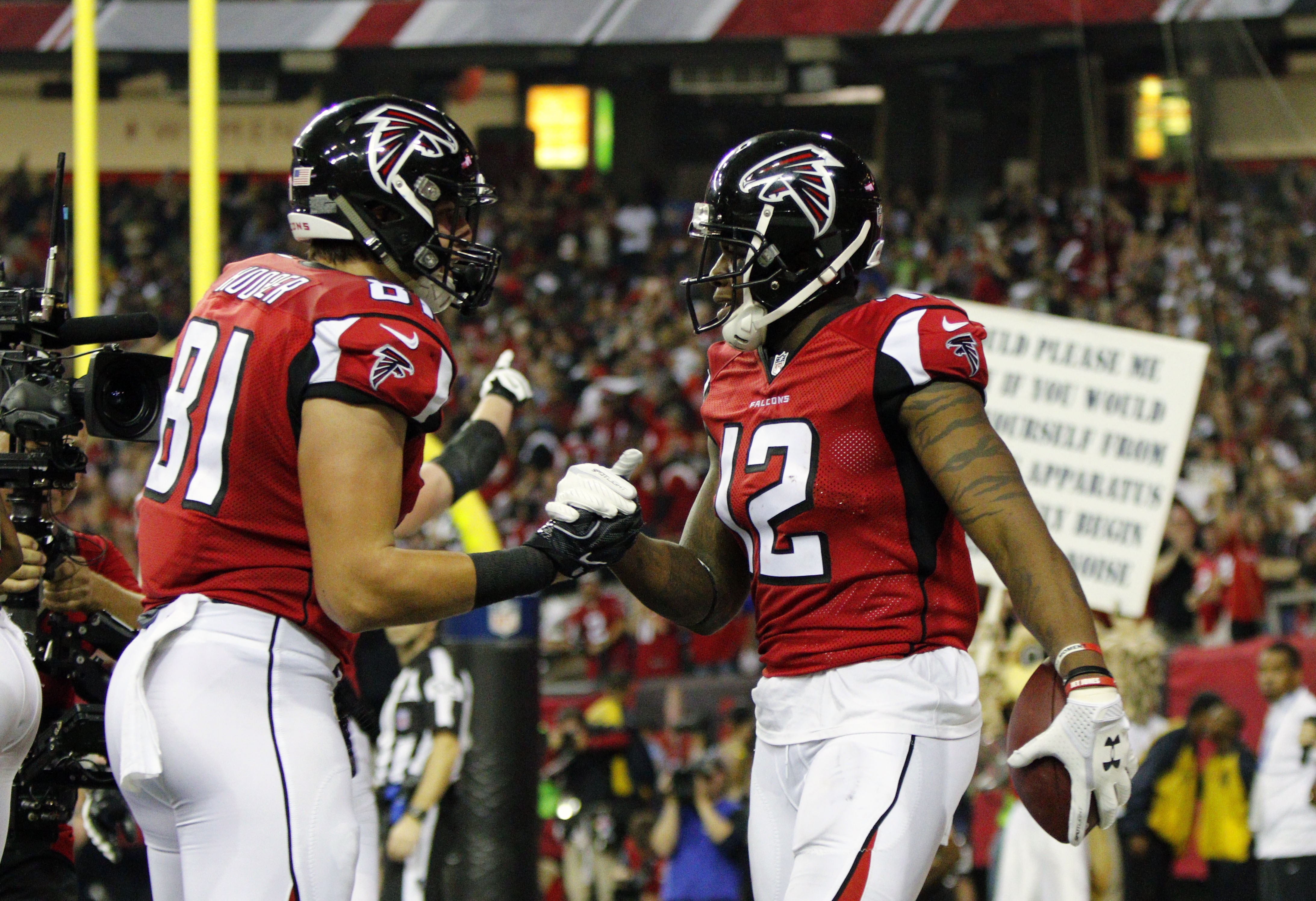 The Atlanta Falcons defeated the Seattle Seahawks on Saturday and emerge from this weekend as the NFC's top remaining seed.
The Atlanta Falcons are onto their fourth NFC Championship game in franchise history after knocking off the Seattle Seahawks. It was a performance fueled by revenge. Atlanta felt as their chances of winning back in Week 6 were robbed by poor officiating. They weren't going to leave another heavyweight bout against Seattle to the judges again.
Both teams came out swinging and in the end, the Falcons won the rubber match with Seattle by way of knockout. I'm of course taking into account the 2012 divisional playoff game between the two.
The irony of Saturday's game was the Falcons silencing so many disbelievers while backed by a thunderous Georgia Dome crowd. It was a near perfect setting for the city of Atlanta and the "Dirty Birds" didn't let anyone down. As luck (or Aaron Rodgers) would have it, the dome will get one more game. Before then, let's review some takeaways from the Falcons' divisional round playoff win that was.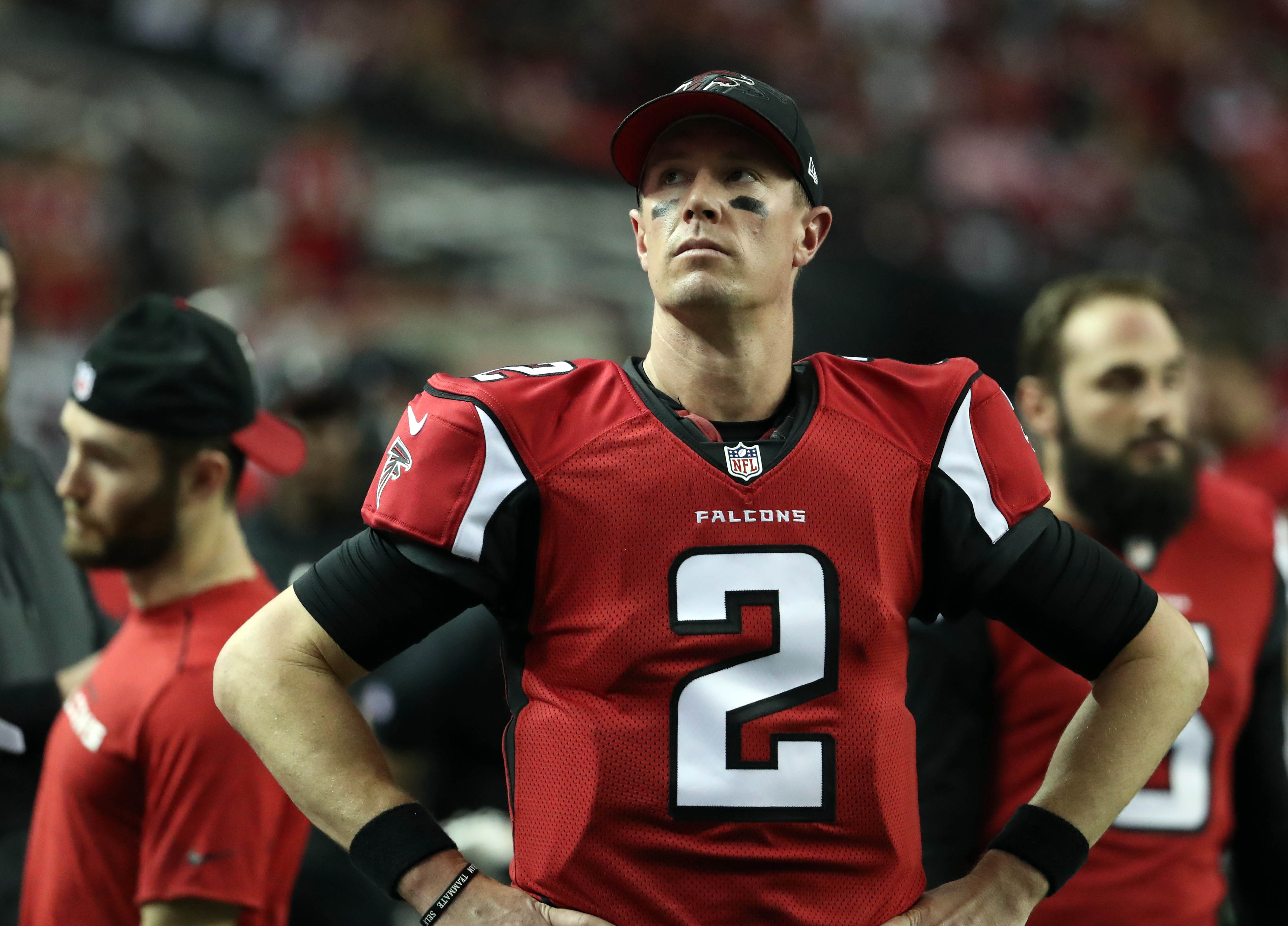 #5. Matt Ryan is for real
What else does Matt Ryan need to do to convince the populous that he's the NFL MVP? It may not matter if everyone agrees because the Associated Press voters like him. They have to like him even more following Saturday's performance of: 26-for-37, 338 yards, and three touchdowns.
Ryan definitely lived up to his nickname from the game's opening kick. Social media was buzzing after Seattle took the first possession and jumped out to the early lead. "Matty Ice" wasn't amused. He answered back by leading the Falcons on a 13-play drive capped with a 24-yard touchdown pass to Devonta Freeman. It was a huge drive as it kept the crowd in the game and gave Atlanta's defense a do-over.
Atlanta was pulling away in the third quarter when things got "chippy" between players. Matt Ryan gathered his team on the sideline and gave a speech to ensure cooler heads would prevail. That display of leadership further proves Ryan's value to the organization.

#4. Kyle Shanahan might be the best coach to not receive a promotion
No offensive coordinator has better chemistry with his offensive talent than Kyle Shanahan does. Shanahan's offense set a plethora of records during the regular season and picked right up where they left off against Seattle. Atlanta's offense posted the single-best playoff performance of the season with 422 total yards on Saturday. Even better, their 338 yards through the air were the most given up by the Seahawks all year.
Pete Carroll's Seahawks aren't used to being bullied. It's also not often that an offense bullies a defense in the NFL. Shanahan's offense straight up bullied the "Legion of Boom" on the way to 338 passing yards. According to the Falcons' official post-game notes, that is the most passing yards Seattle gave up all season. Matt Ryan's 190 passing yards at the half were also the most given up by Pete Carroll's team to date.
Kyle Shanahan deserves to be an NFL head coach and will be at some point. He interviewed for a few vacancies during the Falcons' Wildcard bye, but may miss out due to the current run. San Francisco remains the only vacancy remaining and with an array of candidates in mind. The 49ers may not be patient enough to wait for Atlanta's season to end, but a Super Bowl run makes it all worthwhile to Shanahan. There's a much better job offer ahead.
Imagine what Kyle would accomplish with Andrew Luck as his quarterback.

#3. 'Next man up' lives on
Julio Jones was having a big game before exiting with a foot injury. Casual fans who assumed this would be a problem for Atlanta's offense were soon introduced the "next man up mojo". Taylor Gabriel was just as big a play-maker as any for the Falcons on Saturday. His four catches for 71-yards moved the ball in chunks. Number two receiver Mohamed Sanu also caught four balls for 44 yards and his first postseason touchdown pass.
Not to be forgotten are some clutch grabs by Levine Toilolo and Justin Hardy. Hardy's tough 3rd-and-10 catch that was reviewed in the 4th quarter proved he was ready to play.
Defensively, the Falcons saw big plays from key reserves. Brian Poole posted four tackles, one of which laid out Russell Wilson on a 3rd down scramble. And if there was an unsung hero of the game, it was Brooks Reed. Reed saw more snaps after injury forced out Adrian Clayborn out of the game. Reed made the most of his opportunity. One play in particular was Reed's backside "C-gap" rush that blew up Thomas Rawls' zone run play.
Reed finished with four tackles and a sack. He will be counted on immensely to get pressure on the elusive Aaron Rodgers next week.

#2. Trust in the Falcons defense
The Atlanta Falcons defense didn't start the game strong, but they certainly finished the job against Seattle. Perhaps a little overwhelmed to begin, the Falcons gave up seven points in 14 plays to open the game. The Seahawks drove the ball downfield again on their second drive, but were limited to a field goal thanks to a Brooks Reed sack.
Reed struck again with his aforementioned run stuff of Rawls on Seattle's ensuing drive. One play later and Russell Wilson was sacked in the end zone for a safety. Wilson was stepped on by his backup center, but the credit still went to the fiery Falcons' defense line. Atlanta's defense went on to only allow three points over the next five Seahawks' drives.
I iterated before the game that all the Falcons needed was the ball back enough times to take and maintain the lead. The defense allowed Atlanta's offense to get the lead halfway through the second quarter and there was no looking back. There's nothing but good things to say about the Falcons' downfield coverage and ability to squeeze Wilson.
Aaron Rodgers will meet his toughest challenge of the season, once again, come Sunday.

#1. Dan Quinn fires us all up
Dan Quinn is a guy who gets it. Quinn knows the Atlanta Falcons were missing a certain edge the last time they were this far into a playoff run. He's gone out of his way to not only keep his players fired up, but the fan base as well.
There's no doubt Quinn has sharpened the Falcons throughout his short tenure. He's preached brotherhood and finishing the fight since arrival, an attitude that is paying off.
We can't overlook how important it was for Atlanta to answer Seattle's lengthy, opening scoring drive with one of the their own. The Falcons displayed a certain swagger in matching the Seahawks. They refused to be intimidated or rattled inside their own dome. Could we expect the same response from Falcons teams of old?
I give Dan Quinn all the credit for the way Atlanta plays stronger as games progress. There was never a time where the Falcons didn't seem in control. The Seahawks made some big plays, as expected, but never once did Atlanta panic. It's that "cool" confidence the Falcons will need as they welcome the Packers into the Georgia Dome next.
Few national media members will give the At;amta Falcons the respect they deserve, but it won't matter. Quinn has built this season on his players trusting the process, a process that is still two games from being complete. Expect déjà vu all over again as the Atlanta Falcons once again take the field under a fired up Georgia Dome crowd on Sunday.
This article originally appeared on