Falcons hire former Alabama OC Steve Sarkisian as Kyle Shanahan's replacement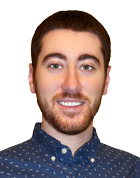 The Atlanta Falcons lost offensive coordinator Kyle Shanahan to the San Francisco 49ers, but it didn't take long for them to find his replacement.
The Falcons announced on Tuesday that they have hired former Alabama offensive coordinator Steve Sarkisian for the same position.
This is a move that came out of nowhere. Sarkisian wasn't mentioned as a candidate to replace Shanahan, but it's clear the Falcons had their eyes set on him for some time. He took the reins from Lane Kiffin in the national championship game against Clemson, which of course the Crimson Tide lost.
Sarkisian previously spent time with the USC Trojans, Oakland Raiders and Washington Huskies. His second stint at USC, this time as the head coach, was a rocky one. He was hired in 2013 but fired in October 2015 due to alcohol problems after players reportedly smelled alcohol on his breath.
He was 46-35 as a head coach in the college ranks.