Falcons WR Julio Jones weighs in on critical no-call vs. Seahawks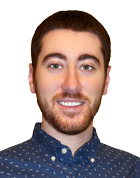 One of the top games of Sunday's thrilling slate took place in Seattle, where two of the NFC's top teams clashed as both division leaders looked to keep their one-loss records just that way. The Falcons and Seahawks went back and forth for 60 minutes, but the biggest play came on Atlanta's final play of the game.
Facing a fourth-and-10, Matt Ryan took a deep shot to none other than Julio Jones, who attempted to make a spectacular one-handed grab in double coverage. Except, he wouldn't have been forced to catch it with one hand had Seahawks cornerback Richard Sherman not held his other arm down.
What appeared to be blatant defensive pass interference wasn't called by the official, and Seattle took over on downs, icing the game with a few kneel-downs to seal the 26-24 win. Just about the only people who didn't believe it was interference were the ones wearing white-and-black uniforms, and those wearing navy-and-lime threads.
After the disappointing loss, Jones discussed the play and whether he thought it should have been flagged.
"I do," Jones said when asked if he believed it was interference, via ESPN. "Before I took off, (Sherman) grabbed my right side and spun me around before I jumped up. But it was just a missed call. It's over with. It's done. We're on to the next right now."
Jones is clearly ready to move on from the loss and won't harp on the fact that the Falcons were likely robbed by the officials.
"That's not my job," Jones said. "If they make the call, they make the call. If they don't, they don't. That's not me to coach them up on officiating the game. The only thing I can do is go out there and do my job.''
On the other side, the always-physical Seahawks believed just the opposite. Sherman, who's notorious for jamming receivers and making noticeable contact downfield, doesn't think he should have been flagged for interference on the play.
"I mean, I thought there was interference on offense on a few plays, and they didn't get it," Sherman said. "So it was just one of those games. They let us play."
Sherman said he doesn't believe he and the Seahawks got away with one, saying "No, I feel like we won the ballgame."
Unfortunately for the Falcons, the call likely cost them a victory. Had the penalty been called, Atlanta would have taken over with first-and-10 at Seattle's 36-yard line with just over 90 seconds to play and a timeout in its pocket. A potential game-winning field goal was well within reach, possibly moving the Falcons to 5-1. They won't sulk over the missed call, but it was one that probably cost them a win.