Falcons RB Devonta Freeman won't demand trade with contract dispute looming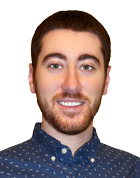 Just before the Super Bowl, Atlanta Falcons running back Devonta Freeman found himself at the center of a contract discrepancy. His agent said the week before the big game that she wanted her client to be paid like an "elite" running back, insinuating that Freeman should be next in line for a big pay day.
Head coach Dan Quinn sidestepped the question at the time, tabling the discussion until the offseason. Well, no extension has come yet, but Freeman has made it clear he's not going to demand a trade from Atlanta.
"This is coming out of my mouth: I definitely know I'm going to be playing for the Atlanta Falcons," Freeman said, via ESPN. "This is the team I want to play for. I'm almost 100 percent for sure business will be taken care of because we're all in this thing to win and have success."
Freeman has made the Pro Bowl in back-to-back years and is slated to make just $1.8 million in 2017. That's a substantially low number for a player of his caliber, particularly with the Falcons extending players like Robert Alford and Desmond Trufant.
Trufant is almost certainly going to get an extension before Freeman, but the Pro Bowl running back won't let that bother him. He's committed to the process and will let it play out however it may.
"When we talk about contract, we know it's a process," Freeman said. "We're not rushing to get anything done or anything like that. It's something you work hard for and bust your butt for. Of course, anybody wants to get rewarded. But me and my team, we definitely understand it's a process. We understand the cap and the numbers, all the stuff that comes with it."
Freeman said he doesn't "play the game of football for money," and instead plays it for love. He simply wants to put his family in a better situation, and to help others.