Atlanta's RB competition set to roll into the 2015 regular season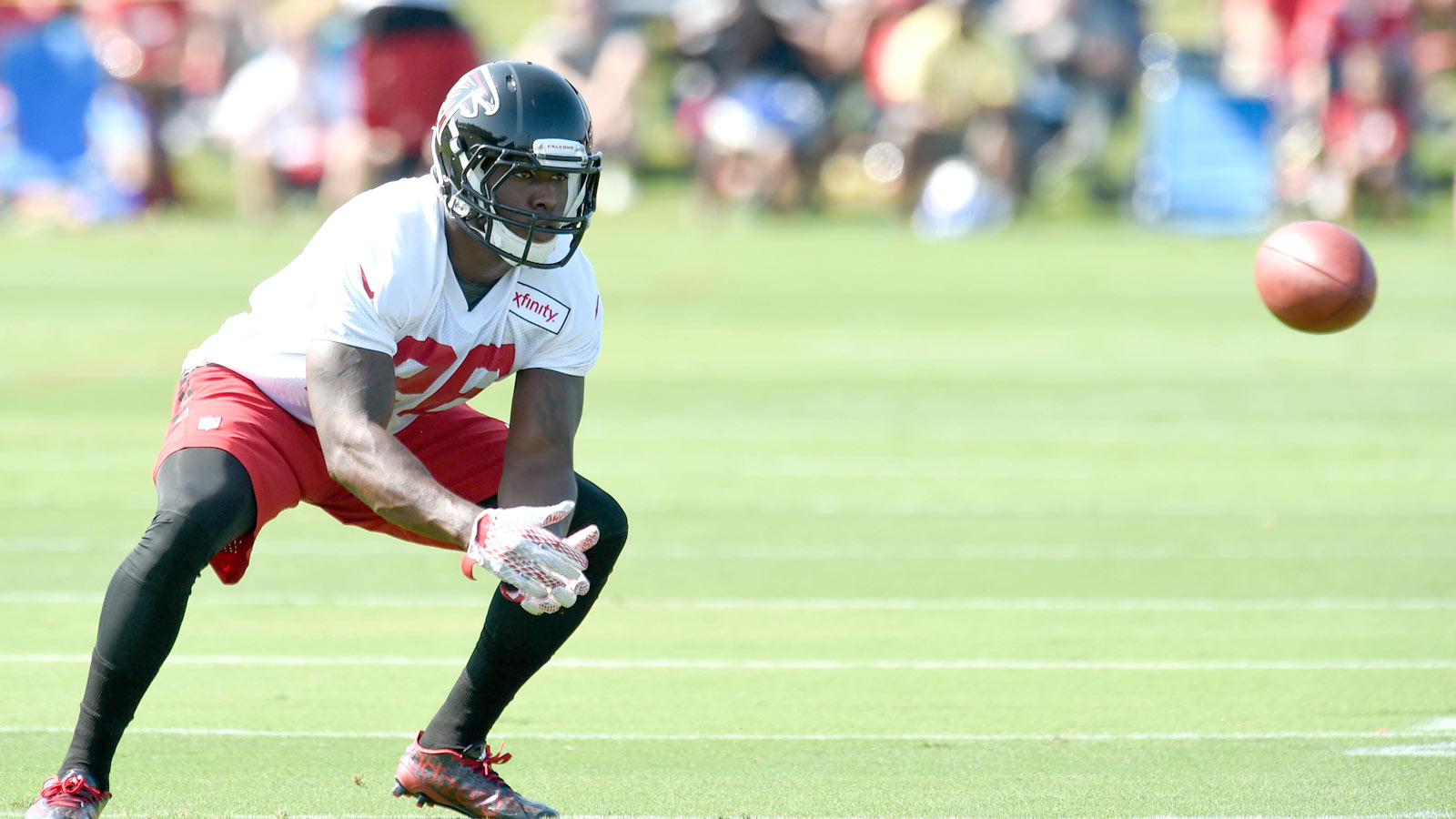 The Atlanta Falcons are in the midst of a tough stretch at the running back position. While both second-year back Devonta Freeman and rookie Tevin Coleman were poised for a heated battle during training camp, things haven't exactly played out that way.
When both Freeman and Coleman suffered hamstring strains, it set this exciting battle back a few weeks. Unfortunately, by a few weeks, it's actually lasted over three weeks before we even got an in-game look at either player this year. It was Coleman who drew the first opportunity in Atlanta's third preseason game against the Miami Dolphins.
The excitement was massive surrounding Coleman, but we didn't see the rookie grab the opportunity by the horns, as he rushed four times for just two yards. It was a pretty brutal night across the board in the rushing game for Atlanta though, as Miami's strong defense held them to just a 2.1-yard-per-carry average.
So after everything being taken into account, what does this really mean for Freeman and Coleman? It seems pretty unlikely that either player plays much, if at all, during the Falcons' final preseason game against the Baltimore Ravens. In turn, this competition at running back seems destined to push into the regular season, something that no one really expected to see happen.
The good news for the Falcons and their fans, is that new offensive coordinator Kyle Shanahan has shown that he can have success using multiple running backs. Last season alone with the Cleveland Browns, three backs saw 100-plus carries in Shanahan's offense.
Before that, Shanahan was the offensive coordinator for the Washington Redskins from 2010-2013. In 2013, RB Alfred Morris led the way with 276 carries, but quarterack Robert Griffin III carried the ball 86 times, while backup running back Roy Helu got his fair share of work with 62 carries as well. No, Griffin isn't a running back, but the option-style offense that Shanahan implemented due to Griffin's skillset left Griffin as a runner fairly often.
Regardless, the training camp battle that was originally planned between Freeman and Coleman will now head into the regular season, which actually might not be the worst thing for either player or the team.
For more on the Atlanta Falcons and the rest of the NFC South, follow Jeff on Twitter @JSM8ith. You can also check out all of the FOX Sports NFC South team pages for live updates and analysis.