Falcons DE Adrian Clayborn out for remainder of playoffs with bicep injury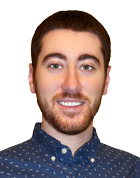 The Atlanta Falcons have advanced to their first NFC title game since they made it in 2012, doing so with a huge win over the Seattle Seahawks on Saturday. Unfortunately, they'll be without one of their best pass rushers in that game.
According to Ian Rapoport of NFL Network, defensive end Adrian Clayborn tore his bicep against the Seahawks and is out for the remainder of the playoffs.
Source: #Falcons DE Adrian Clayborn tore his bicep and is out for the rest of the playoffs. Rough news heading into Sunday.

— Ian Rapoport (@RapSheet) January 15, 2017
His agent also posted this on Twitter:
I feel absolutely terrible for my man @AJaClay. Keep your head up. You were a huge part of this success. I'm so proud of you Adrian

— Blake Baratz (@blakebaratz) January 15, 2017
It's a big blow for the Falcons and their relentless pass rush. Clayborn had five sacks in 13 games this season, missing three games due to a knee injury. He played just three snaps against the Seahawks before the injury occurred.
Vic Beasley, the NFL's sacks leader this season, is still in the fold, as are Brooks Reed and Dwight Freeney.