Atlanta Falcons: 2016 Preseason Notes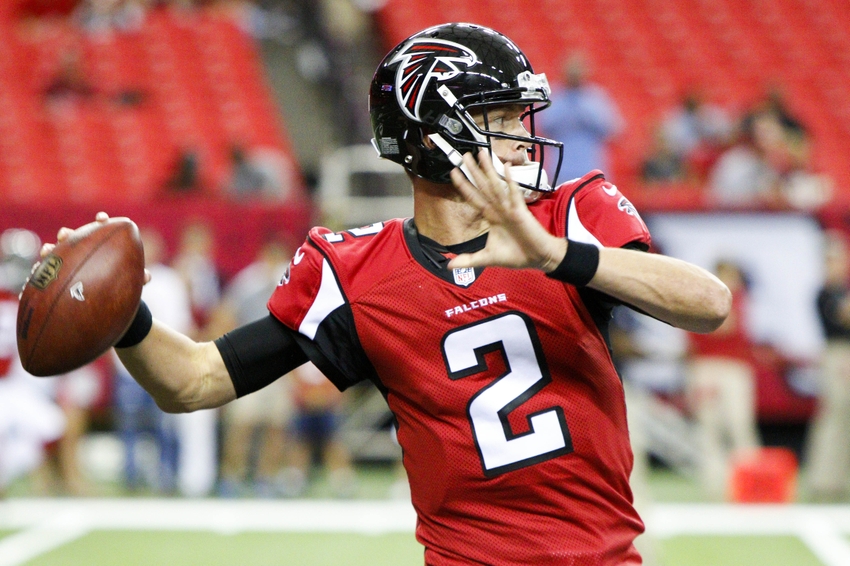 Now that the preseaon is finally over, we take a look at the state of the Atlanta Falcons.
Finally.
We have made it to the finish line folks. Organized team activities, minicamps, training camp, and now preseason are now a thing of the past. What has been provided is a general scope of what the team will likely be viewed as over the course of the 2016 season.
I must admit, I still have a handful of questions that probably won't be answered until we reach midseason and beyond: Can Falcons offensive coordinator Kyle Shanahan and the offense develop needed cohesion? Is quarterback Matt Ryan on the decline? Can the defense get faster and more impactful? Who were the real Falcons, the 5-0 team or the bunch that lost to San Francisco and went 0-4 against Tampa Bay and New Orleans?
Now that preseason is completed and out of the way, here are a few notes that I gathered from the Atlanta Falcons this preseason.
Pass Rush Is Arguably The Biggest Issue 
Coming into the offseason, the pass rush was that itch that needed to be scratched by head coach Dan Quinn and general manager Thomas Dimitroff. We all know the story at this juncture: 32nd in the league in total sacks with 19. The team avoided the issue greatly in this year's NFL Draft by not drafting even one defensive lineman but addressed the position in free agency with the signings of Derrick Shelby and Dwight Freeney.
Although it was preseason, the Falcons were tied for 19th in sacks with seven and so far, we have seen 2015 first rounder Vic Beasley juggle different roles as a strong-side linebacker and defensive end on certain downs/formations. While that is a tough task for Beasley, more is still waiting to be seen. If the Falcons are to turn things around via the pass rush this season, Beasley, Adrian Clayborn and Shelby are going to be the guys to spearhead the operation. The team will at times implement edge rusher Brooks Reed and rookie linebacker De'Vondre Campbell on certain occasions but this defense and scheme will never reach it's true potential if sacking the quarterback is an issue again in 2016.
Matt Ryan Is Still Iffy 
Last season was the worst season in Matt Ryan's career. Hands down.
In fairness, Ryan tossed for his fifth straight 4,000-yard season with 4,591 yards to be exact. Yet, what will be most remembered about last season was Ryan's iffy decision making. Ryan totaled four red-zone interceptions last season and six interceptions in which the line of scrimmage was within their own 20-to-50 yard line. So either Ryan hindered the offense from scoring or gave the opponent solid field position.
The same occurred during this preseason with his red zone interception against the Miami Dolphins. A throw that saw Ryan forcing a throw with multiple Dolphins defenders positioned in the end zone.
I have and still currently been an advocate for Matt Ryan. He has received a ton of badmouthing over the years that he didn't necessarily deserve. However, he must step up in 2016. His play this season should allow many to erase the memories of last season. A similar season can indicate that it's time for the team to focus on grooming an heir apparent.
The Offensive Line Has Improved
Additions made to the offense during the offseason included bringing in veteran center Alex Mack as well as tying up right tackle Ryan Schraeder, who was a restricted free agent. The offensive line was quietly a solid group last season and that was even with the inconsistency at the center position. Bringing in Mack was vital based on the longtime veteran having prior experience in Shanahan's scheme. Left tackle Jake Matthews made considerable strides in 2015 as he allowed only seven combined hits or sacks over the course of the 2015 season. A unit that was often ignored got even better and will be one of the better units in Atlanta this season.
Linebacking Corps Is Faster And More Athletic 
Met by some criticism and disagreement, the drafting of linebackers Deion Jones (2nd Round) and De'Vondre Campbell (4th Round) may have been the best acquisitions of the offseason for the Falcons. Seems quite odd for a pair of raw rookie linebackers to be placed on that pedestal but one thing is for sure, both give the Falcons speed and athleticism that the linebackers corps has lacked for years. At times during the preseason, we saw both show the ability to read-and-attack in run defense while also show the required discipline in pass defense. Both will have their growing pains during the 2015 season but both will be key in order for the unit as a whole to have success.
Bringing back fan (and personal) favorite Sean Weatherspoon may seem to be a solid move overall. He will be a part of the rotation and although his torn Achilles injury from a couple of seasons back robbed him of his pure speed, he still has effective quickness and is one of the best tacklers on the team. Not only that but his leadership was sorely missed last season as he played 2015 in Arizona. The three names mentioned add a lot more value to the unit that truly needed it last year.
Grady Jarrett Is Ready 
You will be deceived by the stat line but second-year defensive tackle Grady Jarrett was quite possibly the best defensive lineman for the Falcons this preseason. The former Clemson product only totaled three tackles but he handed out headaches to offensive linemen on more than one occasion.
At barely over six feet tall and 304 pounds, Jarrett has shown the natural ability to handle double teams and utilize his quickness to beat offensive linemen on a regular basis. He isn't the biggest and probably won't star player at any point but one thing is for sure, do not be surprised how often Jarrett is in opponent's backfield and making things complicated for offenses.
This article originally appeared on