Arizona Cardinals: Proudly remembering Pat Tillman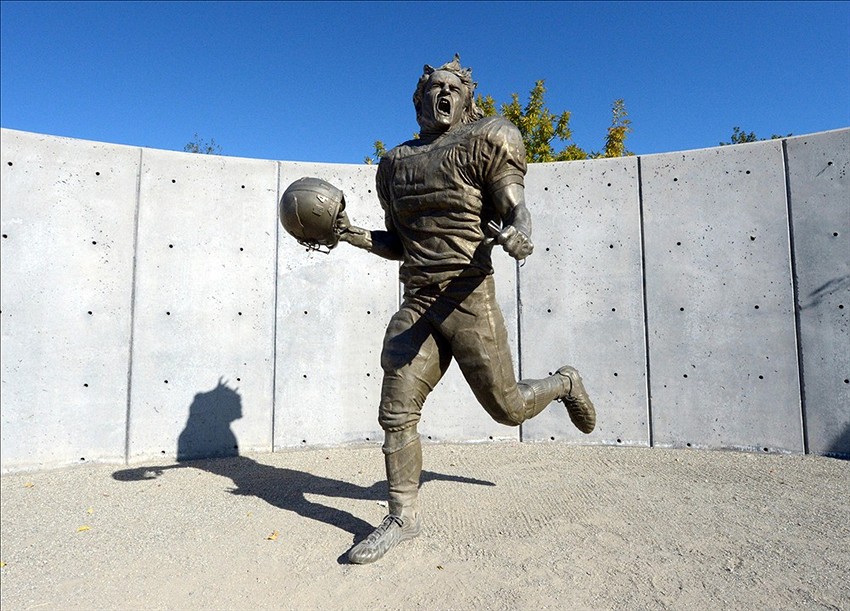 The seventh-round draft pick gave his all to the Arizona Cardinals before making the ultimate sacrifice for the United States
The Arizona Cardinals couldn't have known. Couldn't have known what they were getting when they drafted an under-sized linebacker in the 1998 draft. Pat Tillman, a seventh-round pick, would go on to become one of the most significant players in Cardinals' history.
Tillman's initial impact came on the football field. He was a standout at Arizona State, a born leader who was able to lift his Sun Devil teammates to impressive heights. Despite his success in college, he was considered too small to play linebacker in the NFL.
So Arizona drafted him not to play linebacker, but safety. He rewarded their faith in him by becoming a tackling machine. He was also an intelligent student of the game, and his leadership skills followed him into the pros.
The events of September 11th, 2001 made playing football secondary to Tillman. He gave up millions of dollars when he decided to enlist in the United States Army. He joined the Army Rangers and saw combat during several tours of duty.
His life tragically came to an end on May 28th, 2004. It was first reported that Tillman succumbed to an attack by the enemy. Sadly, it was later revealed that he was actually the victim of "friendly fire".
Tillman's story is one that is worthy of a Hollywood script. He was a "man's man", someone who not only talked the talk but walked the walk. A true warrior in every sense of the word.
The sacrifice he made makes fans of the Cardinals proud. That is evident by the many number "40" jerseys seen being worn by Arizona diehards. His jersey number has rightfully been retired by the franchise.
The Tillman legacy will live on forever. Sports fans tend to make the players they cheer for their heroes in a way. Not only was Tillman a hero on the field, he was obviously a hero in real life as well.
Thank you for all you did for our country, Pat. As with 911, we will never forget.
This article originally appeared on