Are the Dallas Cowboys an NFL dynasty in the making?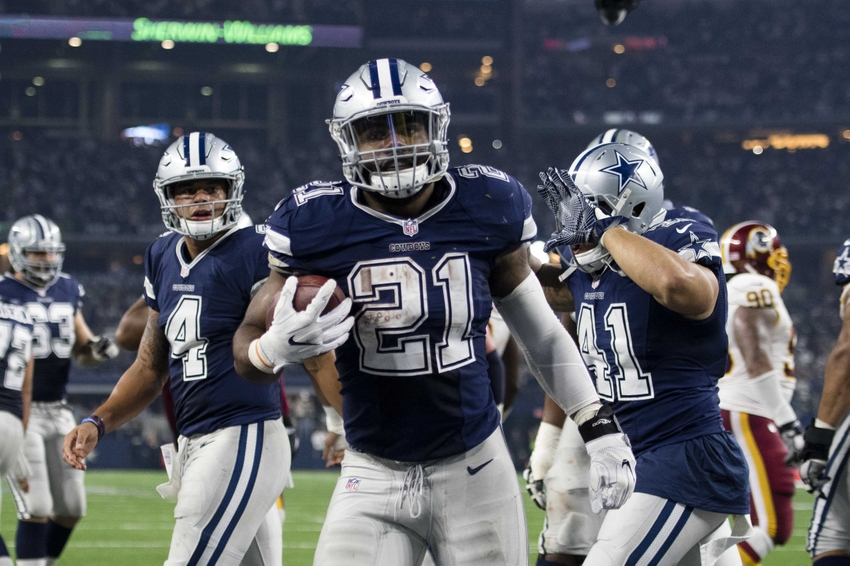 The Dallas Cowboys are built for long-term success offensively, and have plenty of talent defensively. Is this the beginning of a dynasty?
The Dallas Cowboys are built for long-term success. They have a great offensive line, mostly under contract through 2019 or later.
They just drafted a quarterback in Dak Prescott who has not only exceeded expectations, but has come out this season looking like one of the best quarterbacks in the NFL.
Fellow rookie Ezekiel Elliott leads the NFL in rushing behind the vaunted offensive line, and Dez Bryant is merely a footnote this season when it comes to grabbing headlines in Dallas.
Is that not weird to anyone else?
The Cowboys are extremely well-built considering how many high draft picks they hit on in recent years. Look at these recent first round picks, and name me a team that has done better:
2010: Dez Bryant, WR
2011: Tyron Smith, LT
2012: Morris Claiborne, CB
2013: Travis Frederick, C
2014: Zack Martin, OG
2015: Byron Jones, DB
2016: Ezekiel Elliott, RB
Despite a slow start from Morris Claiborne (who has come on this season) those pick are all hits from the Cowboys. Seven straight first round selections have been a success for this team, which is generally unprecedented in today's NFL.
The only problem with any of this?
While the offensive side of the ball is solidified, what are the Cowboys going to do defensively to keep up in today's NFL? I was recently talking about this with my good friend and co-writer over at Predominantly Orange, Aric Manthey. (You can follow him on Twitter, @AricManthey) We were discussing the possibilities of the NFL playoffs this season, and just how good Dallas actually is.
Aric opined that the Cowboys need only to acquire a top flight pass rusher, and they will be set for years.
I happen to agree.
Especially if the Cowboys can find a way out of Tony Romo's contract (assuming Prescott continues to improve…), this is a team that will have a lot of financial flexibility and the ability to make a move for a big time pass rusher, something they haven't had since before DeMarcus Ware left for Denver.
The Cowboys have just 20 sacks this year. Their team's sack leader has 3.5 (Tyrone Crawford). It's not like they haven't gone after guys in the draft — the Cowboys managed to steal Demarcus Lawrence out of Boise State in the second round of the 2014 draft, but after eight sacks in the 2015 season, Lawrence has played in seven games in 2016, making two starts, notching just one sack.
One key component to all of this could be Randy Gregory, a player who was once considered a potential top five talent coming out of Nebraska. The Cowboys took a chance on Gregory in last year's draft, and so far, it hasn't paid off.
Gregory has 11 tackles in his NFL 'career' with no sacks and doesn't look like he's going to be playing anytime soon after another failed drug test.
The area of pass rush should be of paramount focus for the Cowboys in this coming offseason, but they do already have one solid piece in Demarcus Lawrence. He shouldn't be counted on for too much, however.
Dallas needs to hit on one draft pick and one free agent pickup coming off the edge and we could be talking about the NFL's next dynasty team. Their offense is capable of scoring from anywhere on the field. The defense has overachieved this year, but has potential to be so much better.
This is a team I really like for the future, and if Jerry Jones can pull a couple more strings, this might be the toughest team in the NFC for years to come…
This article originally appeared on