Apparently the Ryan Mathews turnover shouldn't have been a turnover after all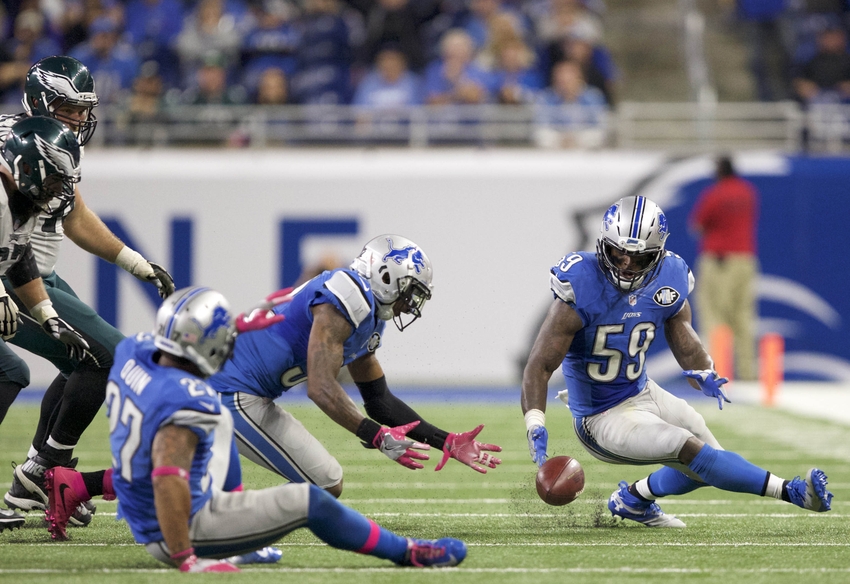 Head coach Doug Pederson may be wrong in stating that bad officiating had nothing to do with the outcome of Sunday's game in Detroit.
Doug Pederson wants the NFL to look at a piece of film from the Philadelphia Eagles' first loss of the season. To say the calls were one sided would be an understatement. The Eagles were penalized 14 times for a total of 111 yards while the Detroit Lions lost 18 yards on two penalties. Coach Pederson and the Eagles aren't taking the stance of complaining. They just want the league office to take a look at something they actually may have missed on Sunday.
More from Inside the Iggles
According to NFL rules, if a fumbled ball touches an offensive player who has any part of his body out of bounds, the offense then keeps possession of the ball. Following the Ryan Mathews fumble, the officials reviewed the play to determine whether or not this had occurred, and they incorrectly ruled that no offensive player touched the ball with any part of his body being out of bounds.
When Pederson reviewed the tape on Monday, he noticed that the ball actually did touch center Jason Kelce who was partially out of bounds. Had this been the ruling, possession would have been given back to Philadelphia. Instead, the Lions were awarded with the ball , and they responded by driving the ball down the field, putting themselves into position to kick the go-ahead field goal.
Want your voice heard? Join the Inside the Iggles team!
Pederson, in his own words, stated that this wasn't the reason for the Eagles' loss. "That was not the reason we lost the game. We can't cough the ball up." Fans may disagree, however, as many supporters of the Eagles spent the better part of Monday afternoon on social media complaining about the job that the officials did.
The Eagles aren't seeking restitution. They just want to make sure the league is aware of this situation, and Coach Pederson wants to do his part to make sure something like this doesn't happen in the future.
This article originally appeared on