Apology to Shepard Demonstrates Manning Leads Giants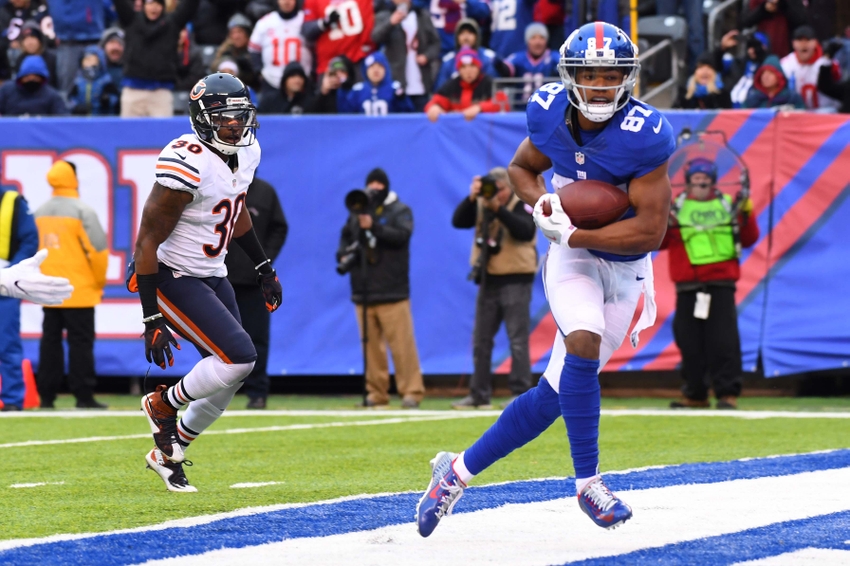 This week, wide receiver Sterling Shepard had zero catches on Sunday against the Cleveland Browns. That's how it goes sometimes for rookies in the NFL. What's more surprising is that Shepard was not targeted once in the 27-13 win. Shepard's personal plight elicited an apology from veteran quarterback Eli Manning though.
The fact of the matter is that some quarterbacks may not notice such things, except when approached by the media. The ever aware Manning noticed and personally addressed the issue with his newest target by Tuesday. This personal touch separates Manning from other, more aloof, quarterbacks in the league. Yeah, I'm looking at you Aaron Rodgers. And Manning did not sweep the gesture under the rug.
"I apologized for not getting him a catch," Manning said on Nov. 29, 2016 per the New York Daily News. "We need to get him involved. We need to get him catches. It's kind of the way the day went on some things. He's done a good job all year. We've got to make sure we're getting him involved in the offense."
Apology Accepted?
Shepard, who comes from an NFL pedigree understands how things work.
"I didn't want him to apologize to me," the receiver said. "That's just the way it goes sometimes.
"He believes in me," Shepard added. "That's a good feeling."
The rookie wideout has had a solid season with 44 catches (2nd on the team). He has five touchdowns to his credit as well, an impressive number. Folks looking for a 1,000 receiving yard campaign might be disappointed. Or more likely, those folks are putting the blame squarely on the play calling.
They conveniently forget there's only one football, and that the team has Odell Beckham, Jr. in the fold.
Overall, Shepard and fellow rookie Roger Lewis look to have bonded, and both will be tested during the stretch run. With more attention being paid to Beckham, their time will come.
Will the apology change anything on the field? "Not so much," Manning said. "It can't affect your decision-making on reads and stuff."
But the interaction shows how the leadership of Manning operates.
This article originally appeared on