AP College Football Poll Completely Rewritten After Crazy Week One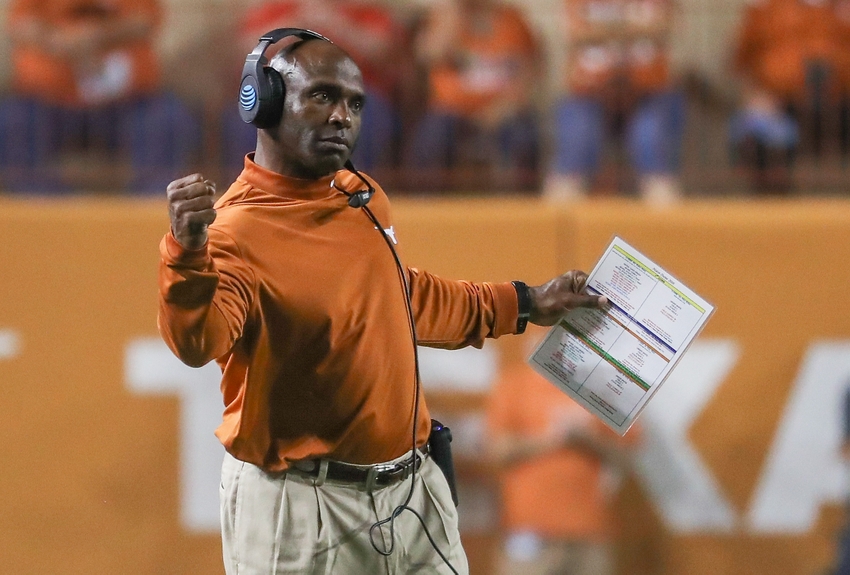 After the greatest opening weekend in college football history, the AP Top 25 Poll has been completely rewritten. Four teams who were not previously ranked sneaked in, while two top five teams bottomed out of the AP College Football Poll.
An unbelievable couple of days of college football has resulted in the AP college football poll getting a facelift. While Alabama remains number one after dominating USC, there is a new member of the top four.
After Oklahoma was upset by Houston, Florida State climbed up to the third ranking after the greatest comeback in school history. Ohio State reentered the conversation after outscoring Bowling Green by 67 points.
The biggest free-fall was felt by LSU, who fell from the fifth ranked team all the way down to 21. Notre Dame, Oklahoma, and Tennessee also took dramatic falls after a poor showing in their respective openers.
Wisconsin entered the conversation, seeing their number of votes inflated from an unranked 42 to the tenth ranked 759.
Texas A&M, Miami (FL), and Texas also entered the top 25 rankings with much fanfare. The Longhorns received just 12 votes in the initial pre-season poll, but jumped just a few votes shy of the top 10.
The SEC continues to dominate the poll with six teams represented in the poll. The Big Ten and Big Twelve enter this week with five teams ranked heading into the second week.  Of the remaining conferences represented, the ACC has four teams, the PAC-12 has three, the AAC has one, and Notre Dame comes in as the only Independent team.
Live Feed

college football
Alabama (54)
Clemson (2)
Florida State (4)
Ohio State 
Michigan (1)
Houston
Stanford
Washington
Georgia
Wisconsin
Texas
Michigan State
Louisville
Oklahoma 
TCU
Iowa
Tennessee
Notre Dame
Ole Miss
Texas A&M
LSU
Oklahoma State
Baylor
Oregon
Miami (FL)
Other's receiving votes: Florida 117, UCLA 62, Boise State 50, Utah 43, San Diego St. 37, North Carolina 23, Auburn 13, Nebraska 13, Pittsburgh 7, BYU 5, Navy 2, Colorado 1, West Virginia 1
The Gators finished just 20 votes behind their cross-state counterparts in Miami to break into the top 25.
Louisville will kick-off the second week of college football among ranked teams as they face Syracuse Friday evening. Saturday games include Alabama versus Western Kentucky, Texas versus UTEP, and Clemson facing Troy.
More from NFL Mocks
This article originally appeared on