Antonio Brown Wakes Up With 23-Yard Touchdown (Video)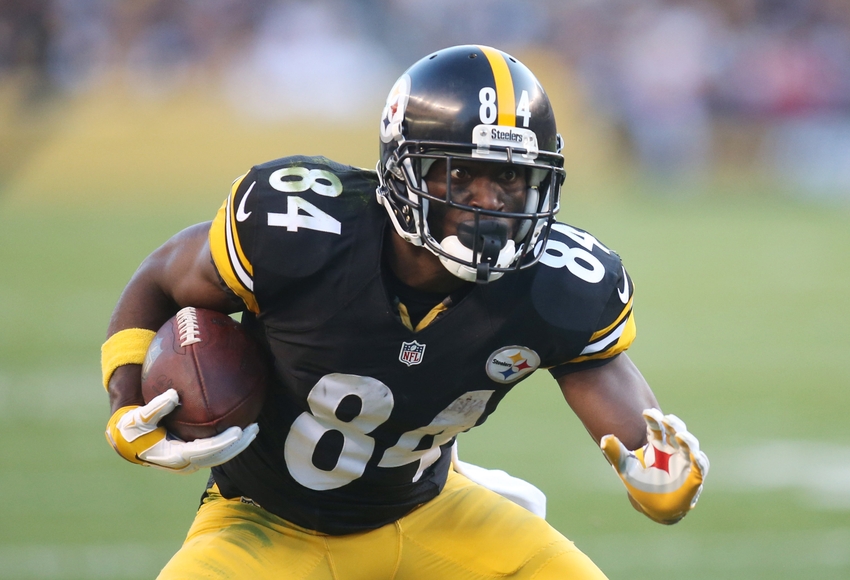 Antonio Brown and Ben Roethlisberger didn't click right away with the Pittsburgh Steelers quarterback returning, but did connect for one nice score.
The Week 9 rivalry contest against the Baltimore Ravens and Pittsburgh Steelers is important in the AFC North race. The winning team would hol the honor of being the division leader. Although the Steelers were the favorites, the Ravens were leading 21-7, holding Pittsburgh scoreless until the fourth quarter.
Those points came courtesy of a 23-yard pass from Ben Roethlisberger to Antonio Brown, who is finding it difficult to hold onto the "best WR in the game" distinction with the season Julio Jones is enjoying.
Here's a look at Big Ben finally getting back on the board with AB:
Roethlisberger had all the time in the world to make a play. When a Ravens pass rusher finally threatened his pocket, Big Ben—as he's prone to do—simply escaped, rolled out to his right, and delivered an absolute laser into double coverage. The touchdown reception was Brown's sixth of the season, and he continues to rack up touchdowns after putting up a combined 23 scores in the 2014 and 2015 seasons.
That said, the Ravens did a great job of keeping Brown quiet, as he caught just five passes for 85 yards. For much of the game, Eli Rogers was the Steelers leading receiver, and Mike Wallace stole the show with a huge 95-yard touchdown early in the game.
Brown came into this week's game averaging 84.6 receiving yards per game, which is the lowest average since his streak of 110-catch seasons started in 2013.
This article originally appeared on