Antonio Brown wore the ugliest suit to announce his huge contract extension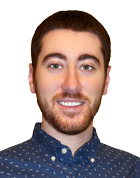 The Pittsburgh Steelers rewarded Antonio Brown for being one of the league's best receivers the past four years with a contract that pays him accordingly. He's now the NFL's highest-paid wideout after inking a four-year, $68 million contract extension, keeping him in Pittsburgh for the next five years.
He celebrated the extension by tweeting his negative pre-draft scouting report, showing just how wrong everyone was about him. On Tuesday, he was at the Steelers' facility to announce his extension, and his outfit was must-see.
Do it for God, for my family, for my team, for my city, for my dreams !! #callGod pic.twitter.com/6uzETpysMG

— Antonio Brown (@AntonioBrown) February 28, 2017
Here's a close-up on his outfit, which looks like a comforter that would be on a bed from the '60s.
Antonio Brown's outfit today to announce his big deal pic.twitter.com/TyvyCDleeh

— Darren Rovell (@darrenrovell) February 28, 2017
Brown has always been one to wear outlandish suits and outfits in the NFL, but this might be his most daring look yet.