Antonio Brown Honoring Pat Tillman with Cleats (Photo)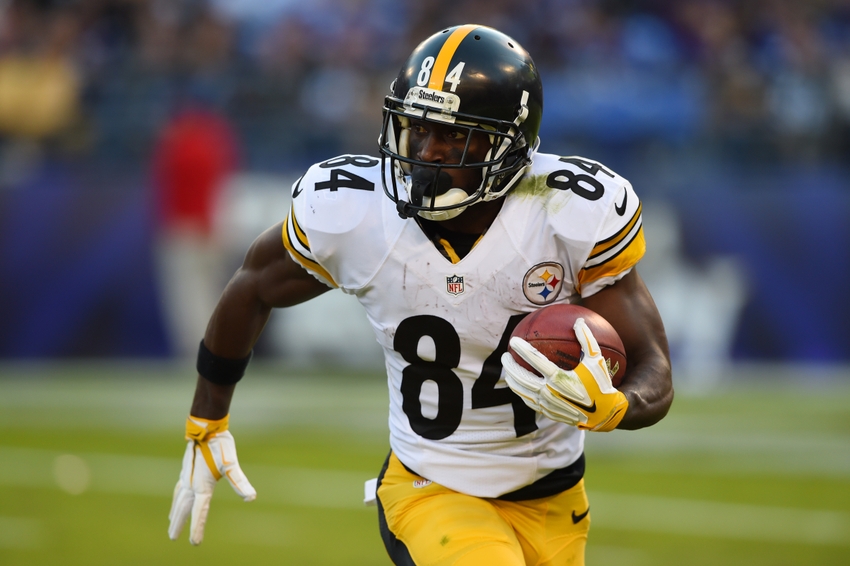 Pittsburgh Steelers receiver Antonio Brown has his latest pair of custom cleats and they are absolute perfection on Veterans Day weekend.
For the entirety of the 2016 NFL season, Pittsburgh Steelers wide receiver Antonio Brown has been wowing fans with his custom cleats. Though the NFL won't let him wear them in games, he wears them in pre-game and continually impresses with his designs and thought put into each choice. On Veterans Day weekend for their Week 10 game against the Dallas Cowboys, though, Brown has his best design yet.
Everyone who has served in the military deserves to be thanked for their service and sacrifice every day, but particularly on Veterans Day. In the NFL, though, there's one name that always stands out when honoring the military: Pat Tillman. The former Arizona Cardinals safety who was killed in the line of duty after leaving football to serve in the army.
So on Veterans Day weekend, Brown will be using his cleats to remember a true hero of the NFL. His cleats are a beautiful and poignant tribute to the late Pat Tillman:
There aren't many things in the NFL that can be called "perfection" these days, but these cleats qualify. In regards to timing and message, there's nothing more perfect that Brown could do to honor the NFL's fallen hero on Veterans Day.
What will be interesting is to see what the NFL has to say about these. Though Brown normally wears his cleats only in pre-game, these deserve to be on the field for all 60 minutes. Yes, there is a policy against that in the NFL. However, this feels like the one time they should make an exception.
More from NFL Spin Zone
This article originally appeared on