Antonio Brown Hauls in Back-Shoulder Throw for Touchdown (Video)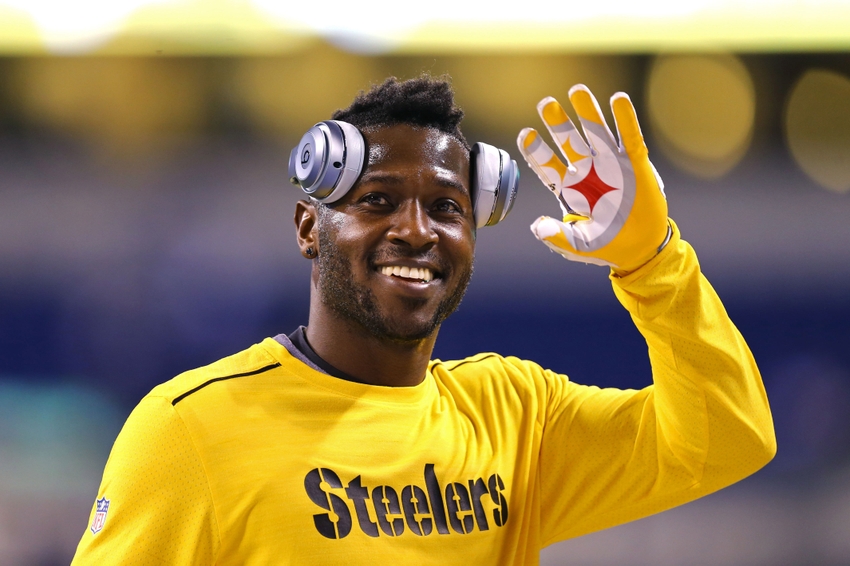 Pittsburgh Steelers wide receiver Antonio Brown is one of the most consistent players in the league and he scored another wonderful touchdown on Thursday.
The connection that Antonio Brown and Ben Roethlisberger have is just unfair. Remember that clutch touchdown pass he had against the Dallas Cowboys on a fake-spike play? Yeah, Brown and Roethlisberger do special things in the Pittsburgh Steelers offense.
And they hooked up for a 25-yard score against the Indianapolis Colts on Thanksgiving Day that featured a beautiful throw and equally beautiful grab.
Brown gets all the subtle movements perfectly. And when you factor in the connection he has with Roethlisberger, he leaves cornerbacks with no chance. Vontae Davis simply lost him at the catch point, and Brown hauled in the back-shoulder catch with class for the touchdown.
I do want to give a shoutout to Davis, though. Even though he surrendered the touchdown to Brown on the outside, he deserves a huge amount of credit for playing today. He is active against all the odds, proving that he is an absolute warrior. The Colts are already scheduled to get blown out of the water without Andrew Luck, so Davis took it upon himself to suit up as the clear best player on defense, just to face Brown.
That touchdown reception was Brown's second catch of the game, putting him up to two receptions for 27 yards. With Davis at less than 100 percent, the Steelers know getting the ball into his hands is of the utmost importance. Le'Veon Bell was the star of the show early on, though, with six carries for 46 yards and a nifty touchdown of his own.
This article originally appeared on