Watch Antonio Brown get flagged for twerking after touchdown catch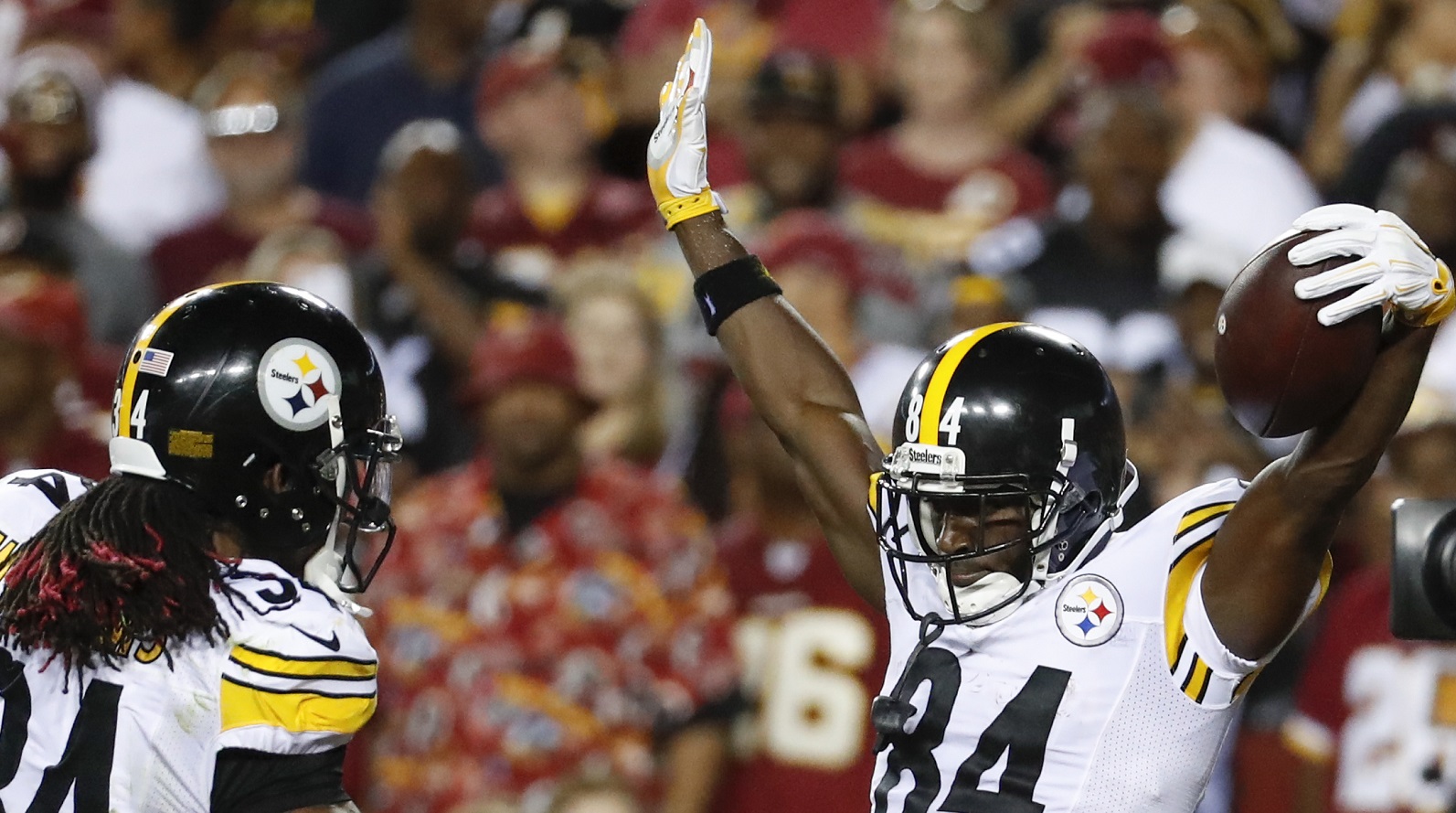 Antonio Brown definitely gives fans their money's worth. The Pittsburgh Steelers star wide receiver hauled in his second touchdown grab against the Redskins on a 26-yard pass from Ben Roethlisberger on Monday night.
But as great as the catch was — an over-the-shoulder beauty of a grab — it was what Brown did moments later that will have everyone talking. The Pro Bowl wideout got up and twerked for a few seconds, long enough for the referees to flag him for unsportsmanlike conduct.
Check it out starting at the nine-second mark.
AB.

U-N-G-U-A-R-D-A-B-L-E. #PITvsWAShttps://t.co/AnW9zJxKwz

— NFL Network (@nflnetwork) September 13, 2016
Redskins fans probably didn't find it all that amusing, but Brown almost always does something memorable during his TD celebrations. Add this one to the ever-growing list.