Anquan Boldin fills a void the Detroit Lions have had for years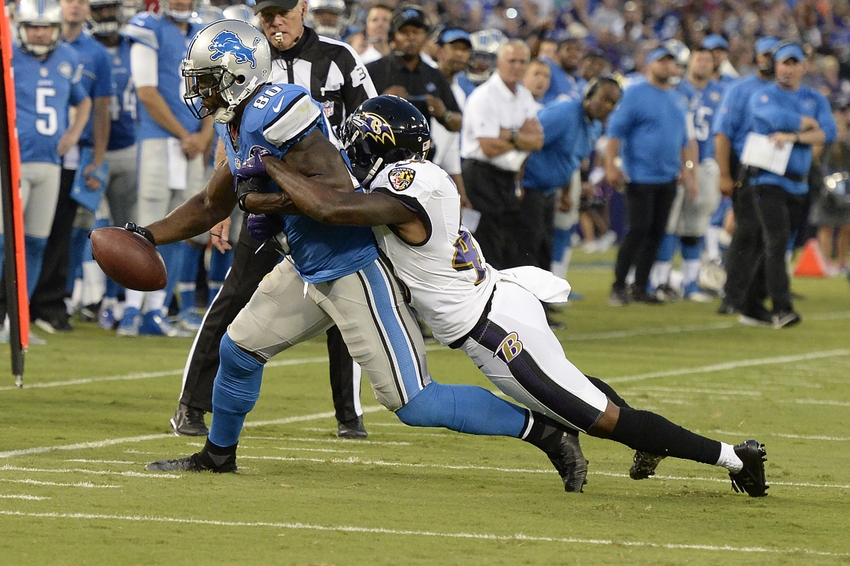 The impact of Anquan Boldin
When Calvin Johnson retired in the offseason every Detroit Lions fan, writer and player worried about what the team was going to do in order to replace him. The team ended up signing free agent Marvin Jones to fill the void left by Megatron, but he alone wasn't going to stuff the stat sheet with the numbers Johnson consistently put up.
Detroit knew that they needed to make up for Calvin's impact through multiple players rather than just one, and after realizing that TJ Jones, Jeremy Kerley and the other players brought in weren't going to do enough, the team signed veteran wideout Anquan Boldin.
And placing Boldin in a pass attack that includes Marvin Jones, Golden Tate, Eric Ebron and Theo Riddick, allows for quarterback Matt Stafford to have his strongest and most versatile pass attack of his career.
When the team brought Boldin in they knew they weren't going to get the superstar that took over the skies for Arizona, or even the guy that made big plays for the Super Bowl winning Ravens. But they knew they were getting a proven veteran, with an unreal resume of toughness and a locker room guy that knows what it takes to win and how to improve from losses.
In his first game with Detroit he didn't shatter expectations, rather he did his job. They currently him in the slot, one of the hottest positions in the NFL, and one that Detroit has never had a strong presence at. His 3 catches for 35 yards all resulted in first downs. These stats aren't wild, but considering that the Lions were either putting points on the board, or going three and out, makes all his catches that much more valuable.
Most ex-superstars can't handle the talent drop off that affects them once they get over 30. Boldin however was able to adapt his game and utilizing the smarts he gained throughout his career to allow him to continue to produce. The savvy veteran has played against so many cornerbacks and see so many different defenses you could only assume there isn't much a team can do to surprise him.
Boldin's unteachable trait, his size, is a major reason why he can still produce. He currently stands 6'1" and is a thick 220 pounds. This used to be an advantage as he was stronger than even the tallest corners on the outside, it now works as he plays a position where most teams stick a smaller speedy player. And unlike trying to sneak Calvin inside, which only resulted in the cornerback and safety help coming with him, a team can't focus in on Boldin considering he is the third or fourth option.
So for the rest of this season as Jim Bob Cooter's offense continues to focus on short passes that allow the receivers to gain yards with the ball in their hands, expect Boldin to be a reliable force down the middle of the field for Detroit.
More from SideLion Report
This article originally appeared on