Angry Cowboys fans take to Twitter to vent frustration following Giant loss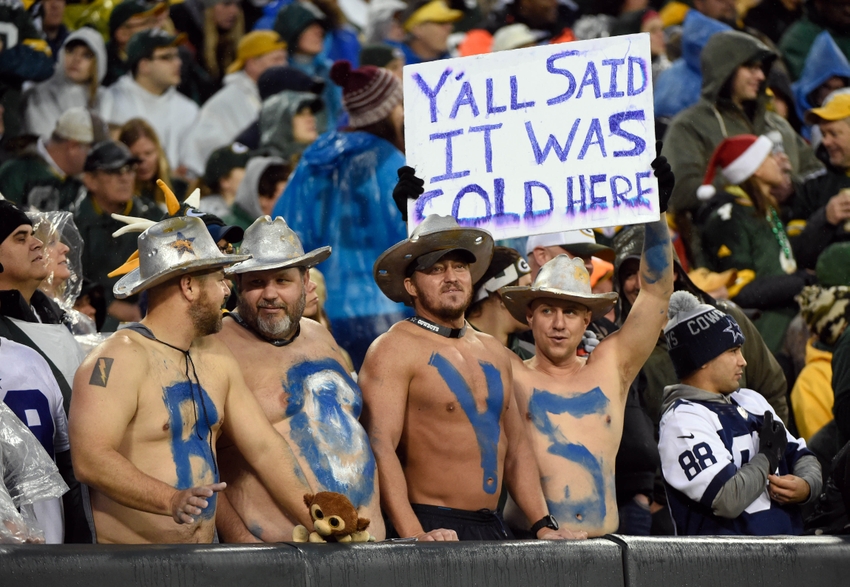 Following the Dallas Cowboys loss to the New York Giants on Sunday night, angry fans took to Twitter to vent their frustration over the divisional defeat.
On Sunday night, the Dallas Cowboys had a rare opportunity. After securing a place in the postseason last weekend, the Cowboys could have won their division as well as secured home field advantage in the playoffs with a victory on Sunday. Instead, the Cowboys had their 11-game winning streak snapped by their divisional rivals, the New York Giants, 10-7.
The 9-4 Giants are the only team to defeat the 11-2 Cowboys so far this year, and hold the tie breaker for the NFC East crown if both teams have an identical record at seasons' end.
It was an opportunity squandered by Dallas. And the Cowboys lack of offensive production made the defeat even harder to swallow for some fans, many of whom took to Twitter to vent their frustration.
Below, you'll find some of the best/worst of those reactions from Twitter immediately following the Cowboys stunning loss in prime time.
That's just some of the social media buzz following the Dallas Cowboys big loss to the New York Giants on Sunday Night Football, 10-7. How do you feel following Dallas' first loss in over two months? Let us know in the comment section below.
This article originally appeared on