Andrew Luck ruled out vs Steelers on Thanksgiving night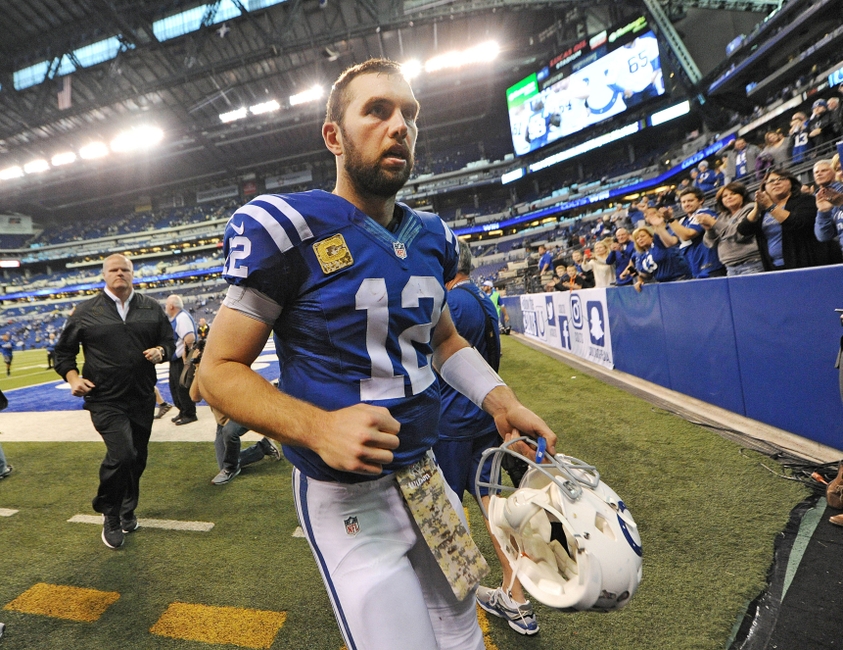 Andrew Luck will not be taking the field on Thanksgiving night when the Colts take on the Steelers
The question of whether or not Indianapolis Colts quarterback Andrew Luck would take the field for the Indianapolis Colts on Thanksgiving night has finally been answered. After much speculation, the team announced on Wednesday, a little over 24 hours before game time, that their start signal-caller is officially ruled out.
Luck has been in concussion protocol all week following the team's 24-17 win over the AFC South rival Tennessee Titans. In that win, Luck threw for 262 yards and two scores with one interception.
So with the news that Luck will not be under center for the Colts on Thursday night, that means the reins of the offense will be handed to former Wisconsin quarterback Scott Tolzien. The obvious glaring issue here, though, is the fact that Tolzien has not started a game in the NFL since the 2013 season when he was a member of the Green Bay Packers. In his brief NFL career, Tolzien has thrown for just 721 yards with one touchdown and five interceptions.
Needless to say here, the Colts should be a little bit concerned about their chances on Thanksgiving night.
The Colts enter the game at 5-5 on the season and are trying to keep pace with the Houston Texans in the NFC South, who are a game ahead of them at 6-4. This is a Colts team that is still firmly in the playoff race, and with that, every week counts. Thursday night, though, their chances look pretty grim as it pertains to going above .500 on the season.
All the Colt can really hope for now is that the week off here does some wonders for the former No. 1 overall pick in Luck and he can be back on the field in Week 13 when they take on the New York Jets.
This article originally appeared on