Andrew Luck made a horrible football decision staying with Colts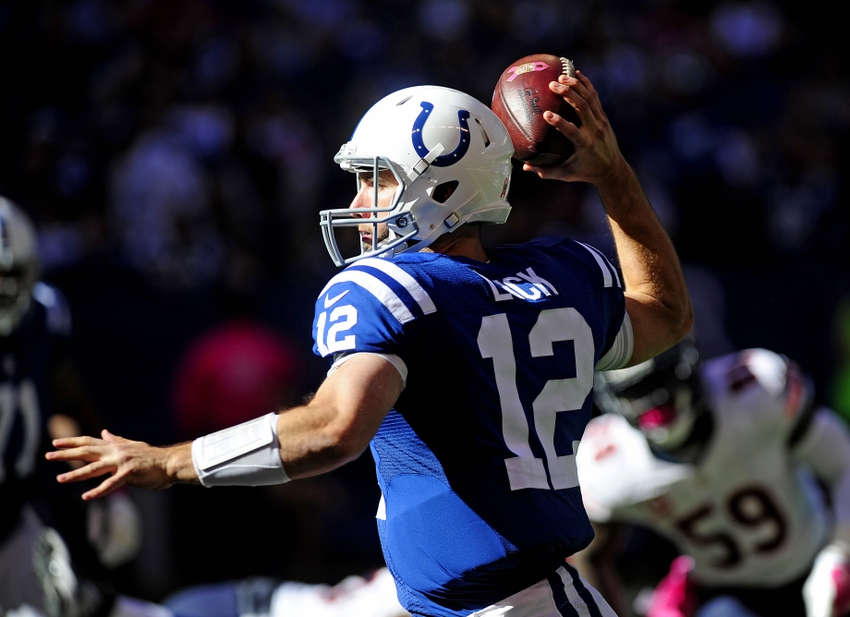 Andrew Luck signed the biggest contract in NFL history to remain with the Indianapolis Colts. It doesn't look like the best football decision…
Andrew Luck is a very, very rich young man.
At the age of 27, Luck signed a five-year, $122.97 million contract extension to remain with the Indianapolis Colts through the prime years of his career. The decision, financially, was a great one. The decision as it relates to football?
That's another story…
The Indianapolis Colts are among the worst teams I have seen on paper in recent memory. General manager Ryan Grigson, if you are asking me, is the worst general manager in the NFL, and his only saving grace is Andrew Luck.
So you throw a bunch of money at him, make him an offer he can't refuse, and hope no one notices all that has been pushed under the rug later on.
The Colts are now handcuffed by Luck's contract, which ascends to a whopping $24 million cap hit in two years, $27 million the next year, and $28 million the year after that. Perhaps at that point in time, those kinds of cap hits will look like a bargain for a quarterback of Luck's caliber, but at this point, with the salary cap in place, the Colts appear to be in for some trouble down the line in terms of building a team around this star QB.
If you need any actual proof of that, just look at what the Colts have been able to do with cap space. With Luck on a rookie contract, the reasons they have won as many games as they have is not because of the supporting cast, but the ability of Luck to make them look good.
No one needs to tell you again about how many times Luck has been hit behind a porous offensive line. It's been happening since his rookie season. Nobody needs to tell you much about failed free agent experiments, especially defensively.
The Colts have used a wide variety of high draft picks on pass catchers, but not much on guys who can defend against the pass. They have tried throwing money at aging veterans, and that strategy has been hit and miss. So far this season, they are 2-3 with victories against the hapless San Diego Chargers and Chicago Bears, and they have squeaked by in both games.
Erik Walden has four of the team's seven sacks this season. Through five games, Darius Butler has one interception, the only interception so far this season for the Colts as a team.
Call it a hot take, but from what I can see, the Colts can't block offensively, they have a running back who is playing either his last season or close to it. They have a defense that can't get to the quarterback consistently. Their ability to take the ball away in the secondary isn't good at all.
This team is so poorly constructed, it's led me to believe that Andrew Luck has made a horrible football decision with his career. Of course, his wallet will be full. No one is arguing that. But on the field, what kind of future do the Colts have? Ryan Grigson hasn't been able to pull the triggers. I think Chuck Pagano is admirable for his fight and toughness, but as a head coach, I don't know if he's the long-term answer for the Colts at all.
Perhaps Luck is banking on a complete overhaul for this Indianapolis team at some point in the near future, but after five games, it's clear to see that nothing has changed already in the five seasons he's already been there. In fact, it's probably gotten significantly worse. There will need to be major changes made in the front office if Luck is going to be part of a team that has success.
Right now, he's trying to do it all himself, but he's gotten used to it.
This article originally appeared on