Andrew Luck in Concussion Protocol; Colts Planning to Start Scott Tolzien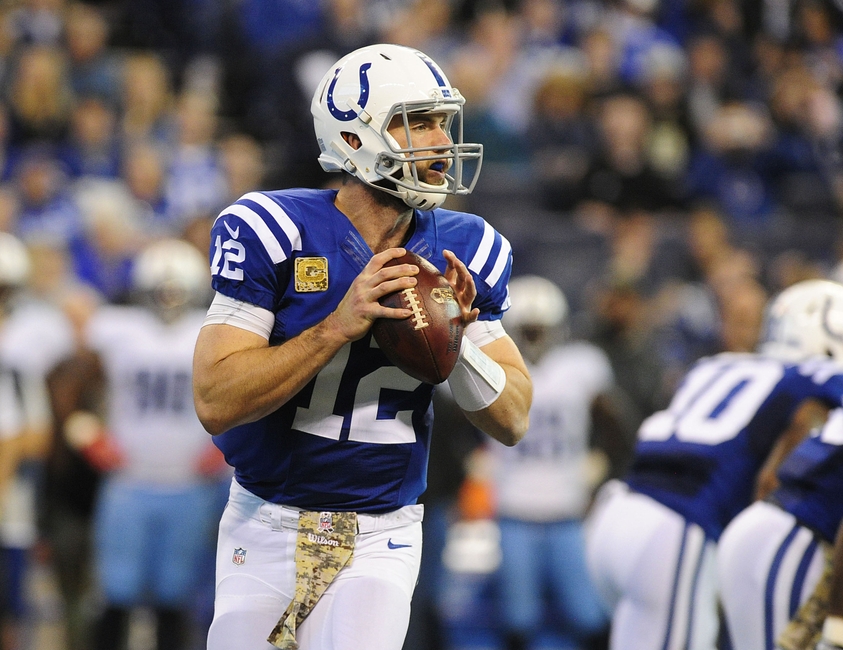 Indianapolis Colts head coach Chuck Pagano announced on Monday that starting quarterback Andrew Luck is in the concussion protocol along with starting safety Clayton Geathers:
"Two new ones (injuries) to report," said head coach Chuck Pagano on Monday. "Andrew (Luck) and and Clayton Geathers. Pretty much well after we were done with media and the locker room, things like that. Both guys didn't feel right. Both guys went into the training room and saw our docs, and both were evaluated for concussions. Both are in the protocol, and it's up to the docs and the trainers to monitor that situation."
Obviously, losing Luck is a major blow to the Colts, as it looks like their star quarterback will be unavailable in a short week facing the Pittsburgh Steelers on Thanksgiving day.
In his place, the Colts are apparently planning to start backup quarterback Scott Tolzien:
It has been speculated that this 4th quarter split-sack by Titans pass rusher Derrick Morgan and nose tackle Austin Johnson with 11:46 left in the game is when Luck's concussion occurred, as his head violently snapped back onto the turf:
According to 1070 the Fan's JMV, who had the initial scoop on the concussion, there's even greater concern that this injury could cost Luck multiple weeks of game day action:
Luck's long-term health is obviously the primary concern right now, as the Colts want to be careful with their franchise player–who they just invested mega-millions in to become the highest paid player in NFL history.
That being said, Pagano appears confident in Tolzien's ability. Although right now, the Colts don't have much other choice:
"We've got a guy that comes to work every single day and prepares like he's been a starter ever since he's been in this building," said Pagano on Tolzien. "He understands and knows this offense, and if that's the case (Luck missing Thursday's game), he'll go out and play winning football."
This article originally appeared on