Six NFL quarterbacks in line to get huge deals after Andrew Luck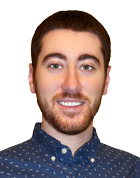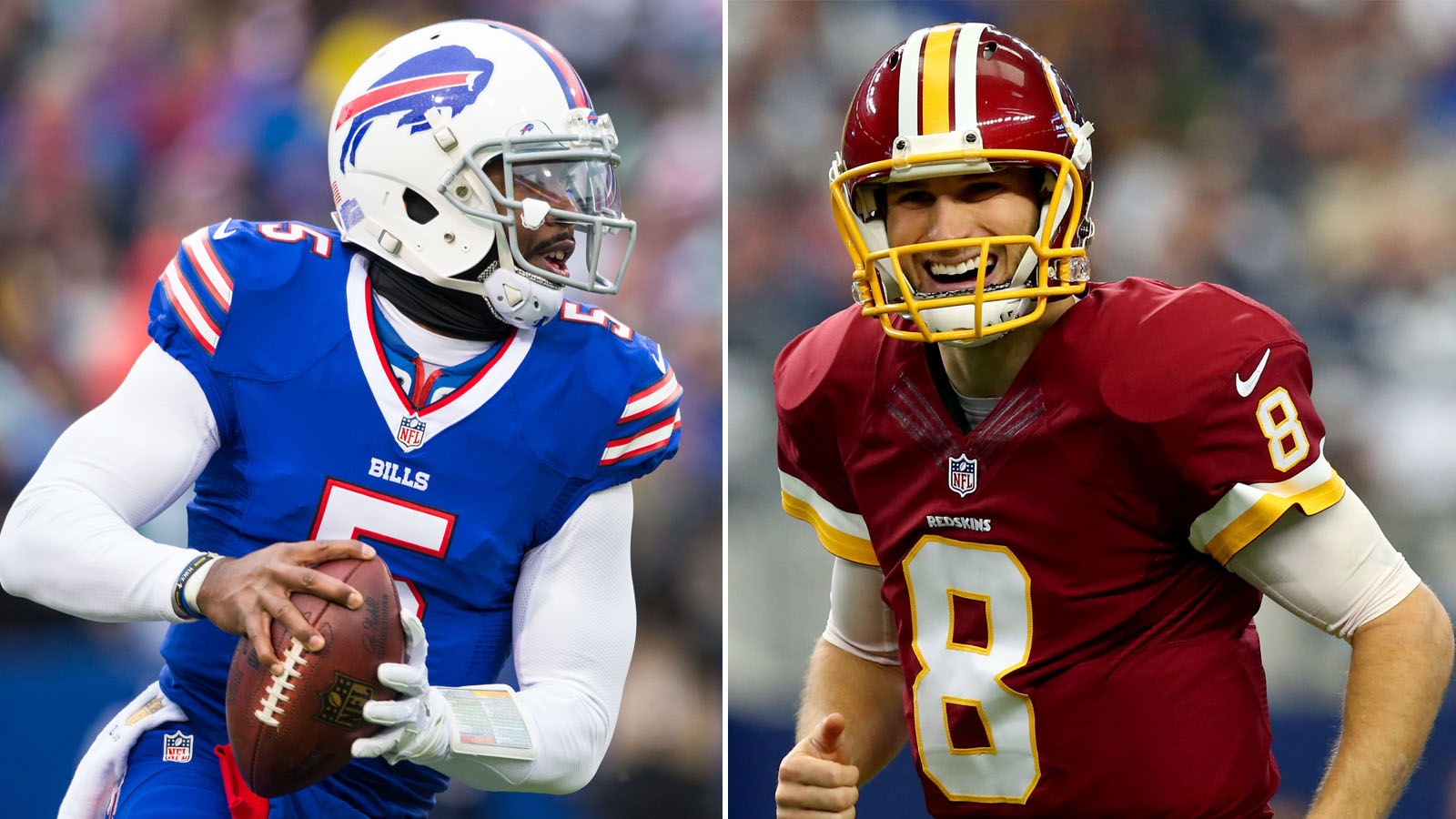 The Indianapolis Colts pulled off the inevitable this week, signing Andrew Luck to the largest contract in NFL history. It was an extension that was bound to happen sooner rather than later, and it's a deal that the Colts had to make. How can you let a quarterback of Luck's caliber go after taking a 2-14 team to the playoffs one year later? You can't.
Some will say he's now overpaid and didn't deserve $140 million, but he did. In fact, he could have fetched more. Nonetheless, it's a deal that's great for both parties involved, as well as those quarterbacks looking for lucrative contracts down the road. Among them are Kirk Cousins and Tyrod Taylor, both of whom will be free agents after this season. Here's the list of quarterbacks that are next in line for a long-term contract.
Following his breakout 2015 campaign, Kirk Cousins made the Redskins realize that Robert Griffin III was now expendable. The team cut ties with RG3 and slapped the franchise tag on Cousins, which he signed in short order. The two sides tried to work out a long-term deal, but there were roadblocks. Is Cousins really a franchise quarterback, or was 2015 a fluke? That's the question the Redskins likely asked themselves when considering paying Cousins north of $18 million a season for years to come.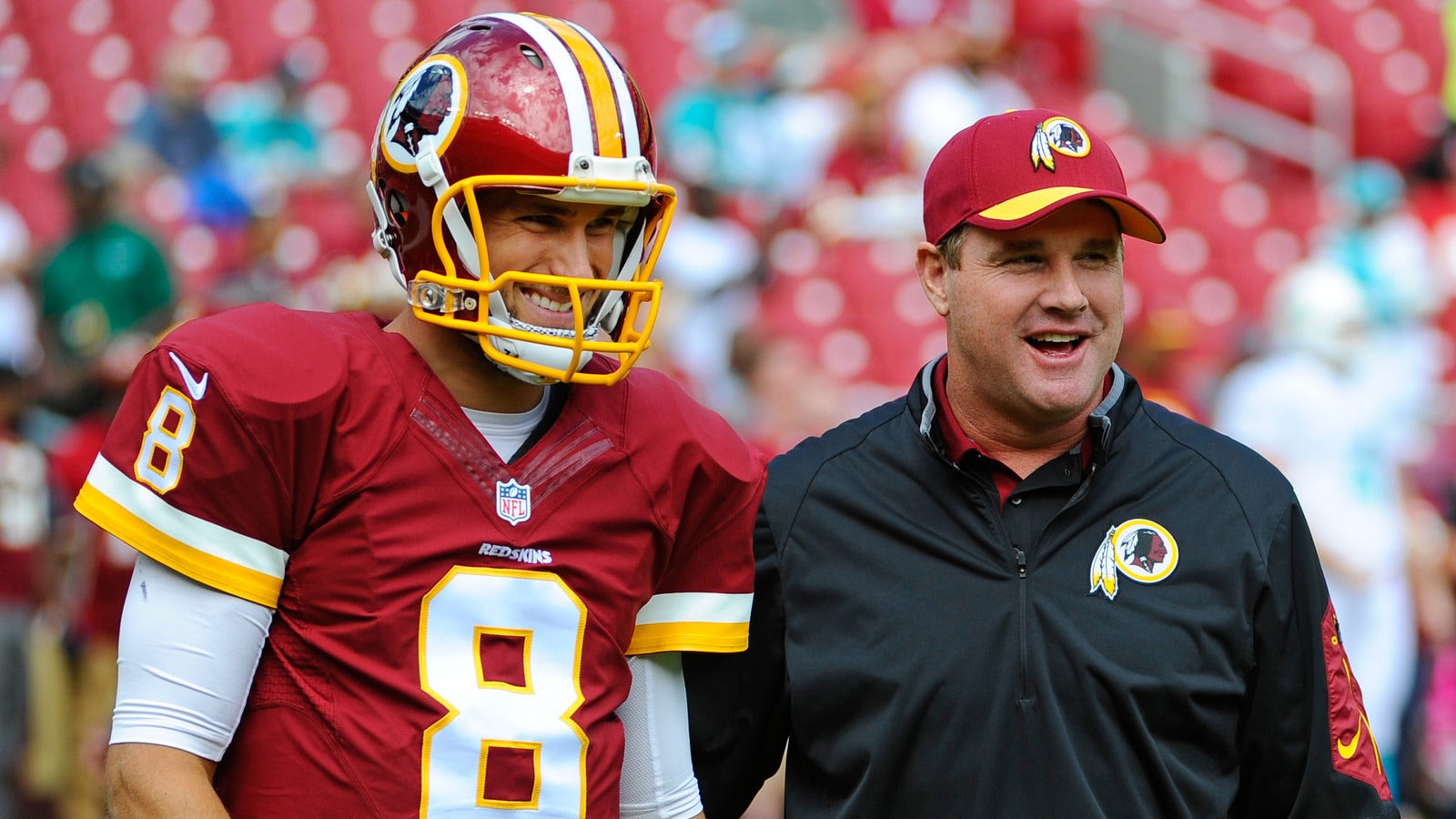 The upcoming season will be a telling one for Cousins and the Skins, one that will result in a lucrative deal for Captain Kirk. Whether it's the Redskins or another team paying him, Cousins is going to be paid like a top-10 quarterback next offseason. All he did was throw for 4,166 yards, 29 touchdowns and 11 interceptions while posting a passer rating over 100. There were only three other quarterbacks to put up those numbers in 2015: Tom Brady, Carson Palmer and Drew Brees.
If Cousins can replicate those numbers in 2016, several teams will line up to throw money at him. Teams like the 49ers, Browns (maybe) and Jets could very well be looking for starting quarterbacks next summer, and Cousins will be the best guy on the market. That's if the Redskins don't hit him with the tag again, which would pay him a whopping $23.94 million. Cousins won't fetch a Luck-like deal, but teams are desperate for quarterbacks and they're not afraid to pay them.
At this point last year, Tyrod Taylor was merely an afterthought for many in Buffalo. He had no starter experience and was a career backup to Joe Flacco — a guy with a skill set that was nothing like Taylor's. He proved everyone wrong by beating out Matt Cassel and EJ Manuel for the starting job, and he never looked back after doing so. He made his first Pro Bowl in 2015 after scoring 24 total touchdowns and throwing just six interceptions. Outside of Russell Wilson and Cam Newton, Taylor is arguably the best dual-threat quarterback in the league and fits perfectly into Greg Roman's system.
His numbers were certainly impressive, and they look even better when you consider he missed two games and rarely played with Sammy Watkins and LeSean McCoy both on the field. Had all three stayed healthy, the Bills may have made the playoffs, mainly thanks to Taylor's play. There are obviously areas where Taylor needs to improve — reading defenses, going through his progressions, late-game drives — but he's more than capable of being a starter in the NFL.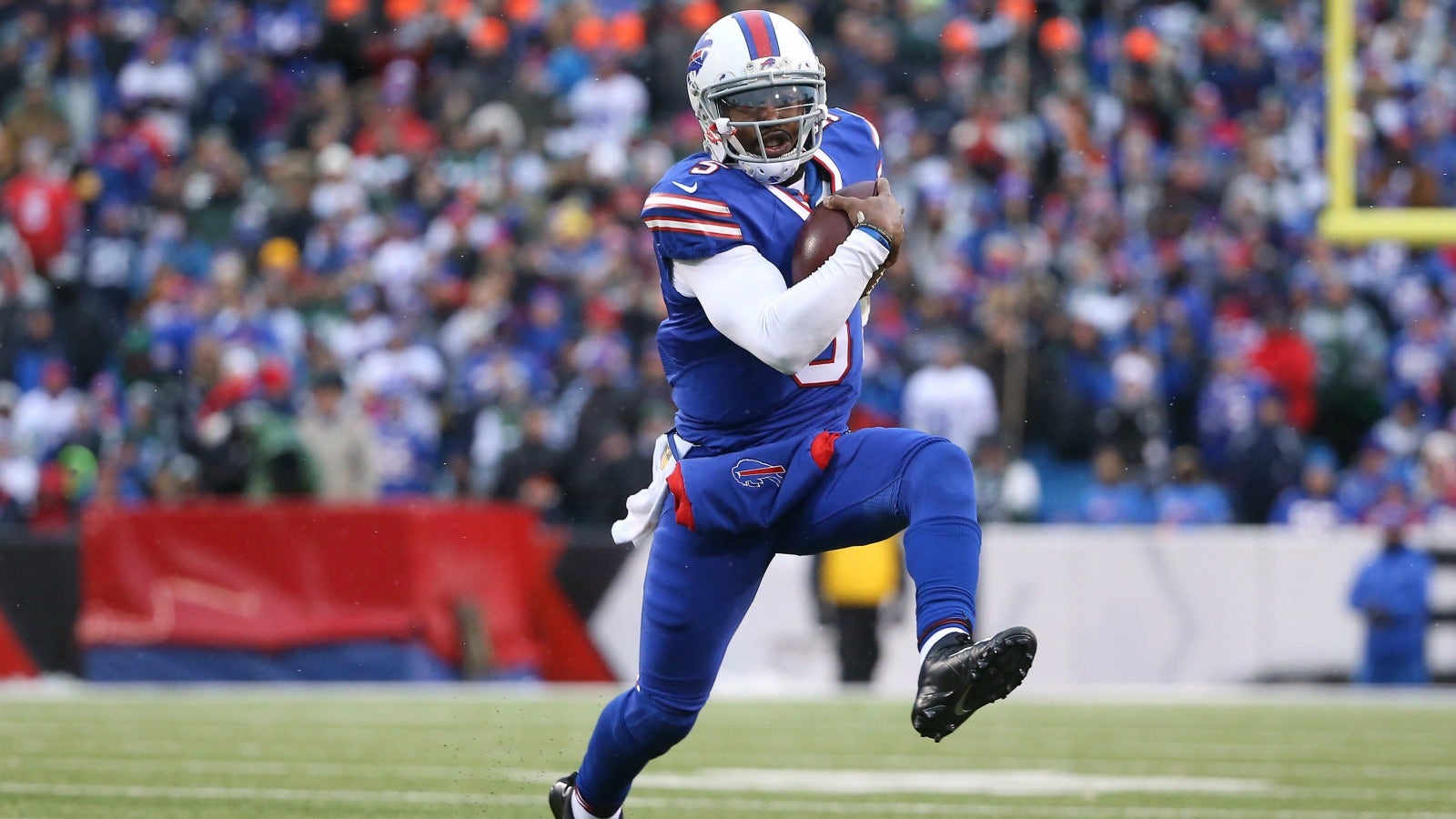 Thanks to a clause in his contract signed last offseason, the final year of his three-year deal was voided after playing a certain number of snaps. That makes him a free agent after next season, if the two sides to sign a long-term deal beforehand, and that doesn't seem likely. If Taylor does reach free agency and has a similar season to the one he had in 2015, he'll receive plenty of interest. The Bills, who have no real viable starters behind Taylor at the moment, will need to make a substantial offer to retain him. It could take about $17 million a year to keep him in Buffalo — a deal similar to Alex Smith's.
Three years ago, the Lions signed Matthew Stafford to a three-year, $53 million extension to keep him in Detroit through the 2017 season. It was a massive deal at the time, but others such as Brock Osweiler, Ryan Tannehill and Colin Kaepernick are still making more than him despite being inferior quarterbacks. The Lions aren't thinking about another extension for Stafford right now, but they'll have to in a few years. At 28, Stafford is still relatively young and has plenty of good years ahead of him. He hasn't led the Lions to any Super Bowls, but Stafford is one of the 12 best quarterbacks in the league right now, and those don't come cheap.
The Lions are unlikely to let Stafford hit free agency in 2018, which means they'll have to pay him more than the $17.6 million he's currently making annually. The next two seasons will be paramount for him if he hopes to land more than $20 million per year. He's certainly deserving of it. Outside of 2010 when he missed 13 games, Stafford has been reliable and healthy, too. He's started every game since then, averaging 29 touchdowns per season. It will be interesting to see how he performs without Calvin Johnson, but there's little doubt that Stafford will be paid big money in 2018.
The Jaguars will have an easy decision to make next year when they're given the chance to pick up Blake Bortles' fifth-year option. Unlike Luke Joeckel, Bortles will have his exercised, keeping him in Jacksonville for a fifth year. That will likely come before they sign him to an extension, much like the Dolphins did for Ryan Tannehill. Bortles has proved after just two seasons that he has the potential to be one of the next great quarterbacks in the NFL. Last season, he made a huge second-year jump, throwing 35 touchdowns and 18 interceptions while also rushing for 310 yards. The Jaguars, of course, were still a bad team, but it wasn't because of his play.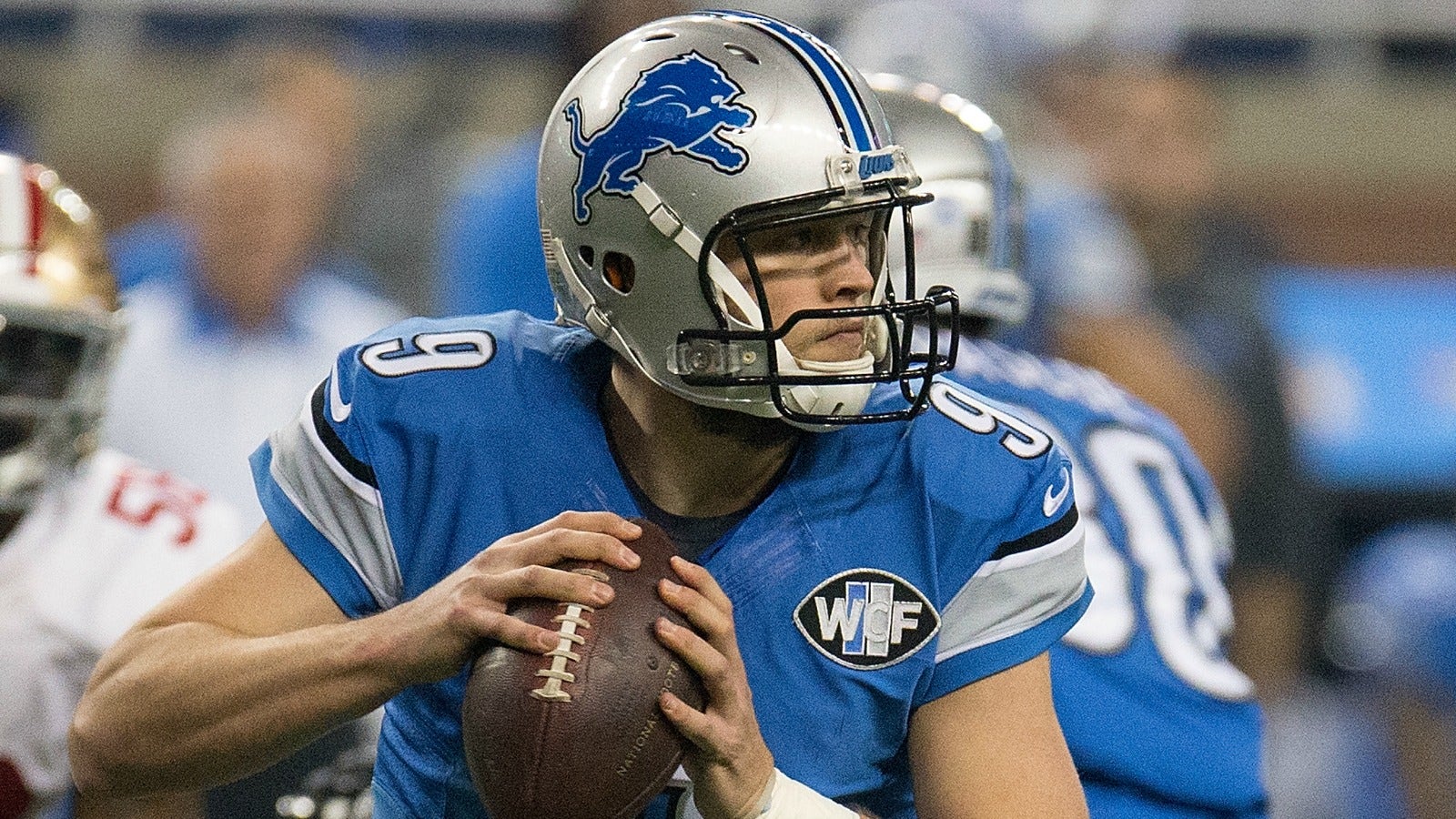 There's no chance the Jaguars will let him get away or come close to hitting free agency, mainly because he's the best quarterback they've had since David Garrard, and Bortles is substantially better. Right now, he's the 30th highest paid quarterback in the NFL. The Eagles have three quarterbacks making more than he does each year. Heck, Nick Foles is paid more than Bortles. That will change soon when he signs for more than Tannehill's $77 million deal, which should be a starting point. It's shocking that he hasn't made a Pro Bowl yet, but he'll do so next season.
Fellow 2014 draftee Derek Carr's contract extension could come soon, too — possibly sooner than Bortles'. That's because he was taken in the second round, meaning he doesn't have a fifth-year option. As a result, the Raiders will be forced to lock him up before he hits free agency in 2018. Like Bortles, Carr had an outstanding season to the tune of 32 touchdowns and a passer rating of 91.1 — both up from 21 and 76.6, respectively, in 2014. Carr proved last season that he's the Raiders' quarterback of the future, something they haven't had in quite some time. A duo of Carr and Amari Cooper gives the Raiders a fighting chance every week to go along with their much-improved defense.
Depending on how both perform in 2016 and 2017, Bortles and Carr could sign similar contract. Bortles likely has the higher ceiling with his arm and athleticism, but Carr can absolutely be a top quarterback in the NFL. Neither are worth $103.7 million like Matt Ryan, but they could be paid like it. Quarterback contracts are becoming more lucrative by the year, and it's only going to benefit Carr and Bortles. If Carr continues to improve and mature, he'll be making north of $19 million a season.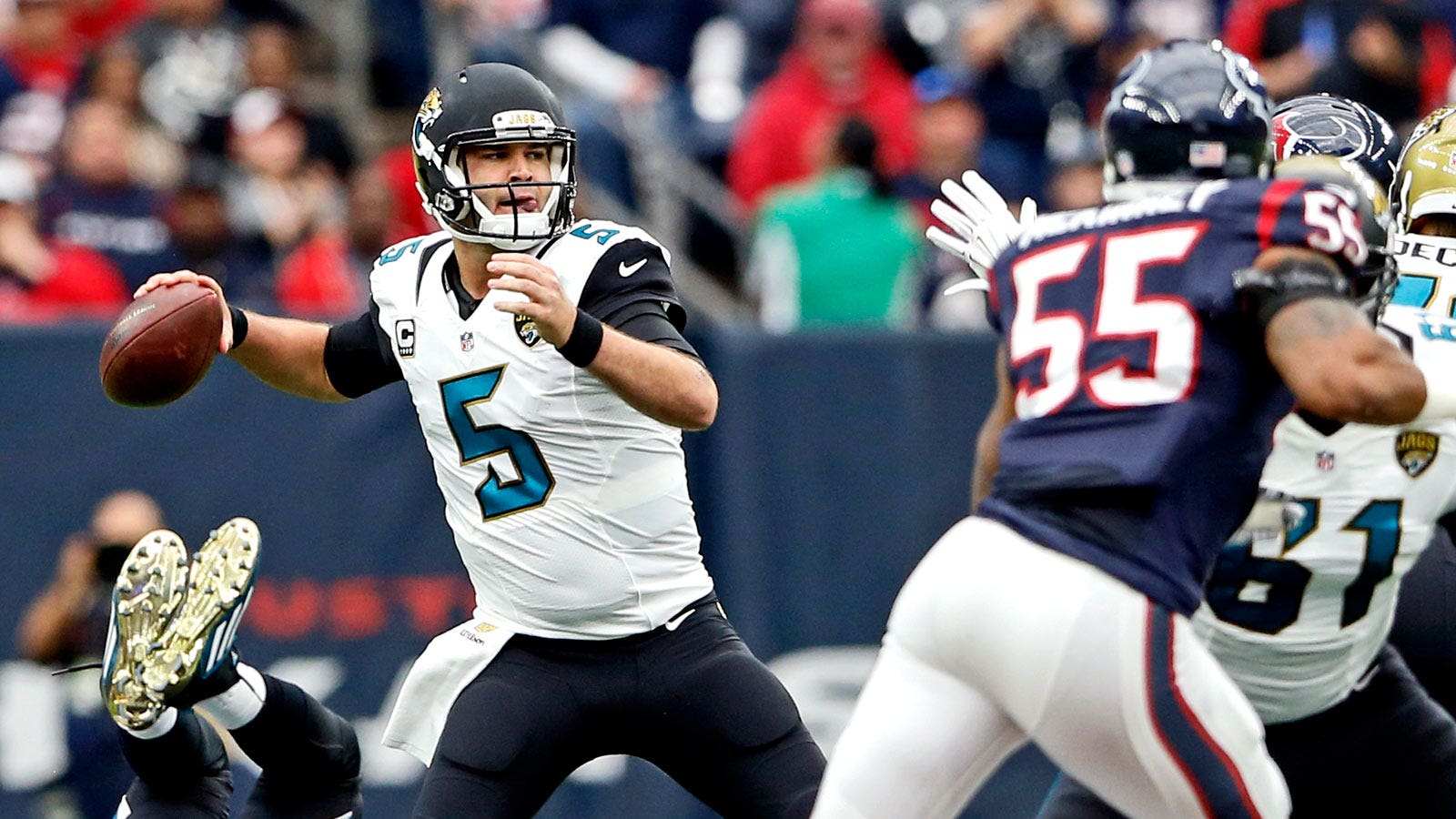 Here's the wild card. Garoppolo hasn't started a single regular season game in the NFL. He's in the same boat Brock Osweiler was in last season — inexperienced but given the opportunity to start due to unforeseen consequences. Peyton Manning went down with an injury, giving way to Osweiler. Tom Brady will (probably, maybe, possibly) serve a four-game suspension to start the year, opening the door for Garoppolo. If Brady's suspension is upheld, they will be the four most important games of Garoppolo's career. Osweiler signed a four-year, $72 million deal this offseason after starting five games. He was decent in those games, but the Texans signed him mostly based on potential.
Another team will do the same for Garoppolo in 2018, if the Patriots don't sign him before then. There's a good chance he'll be the Patriots' heir to Brady, which the front office and coaching staff certainly know right now. Is he worth Osweiler-type money? Probably, but only if he proves to be a solid starter this season. Say Garoppolo wins all four games and has a passer rating above 100. It's a small sample size, sure, but so was Osweiler's 2015 season. The Patriots could lose out on re-signing him if another team offers him a deal he can't refuse, much like the Texans did. There is still a lot of time between now and Garoppolo's next deal, but he should be looking at Osweiler and thinking he can do the same.