Andrew Luck Admits His Guilt on Sacks He's Taken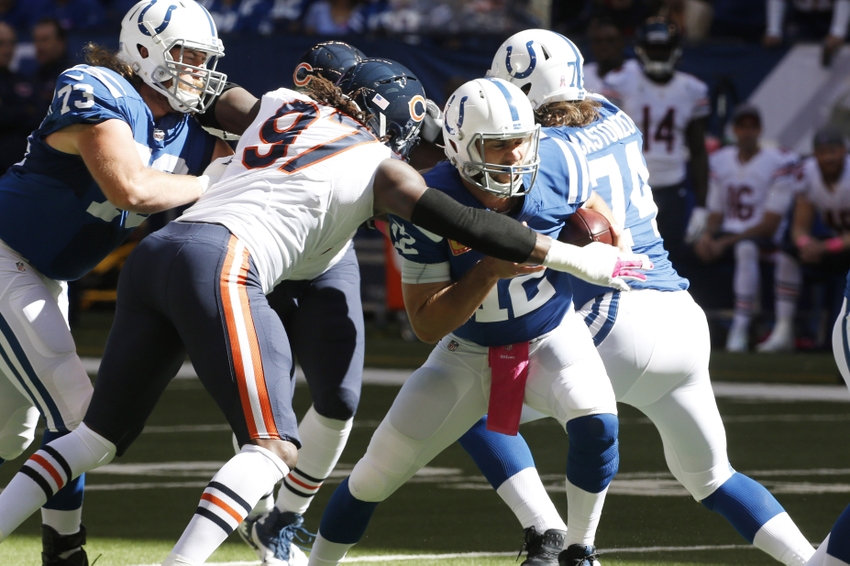 Most of the time, the offensive line takes the blame for the amount of sacks their quarterbacks take. But Indianapolis Colts quarterback Andrew Luck blames himself, not his offensive line.
Indianapolis Colts quarterback Andrew Luck has has been sacked an NFL-high 20 times this season. That statistic usually points to how an offensive line or lineman protects a quarterback. But there are only so many seconds you can keep a defender out of the backfield.
So quarterbacks have to get rid of the ball reasonably quick because when they don't, sacks are more likely. Luck knows that so he has come out to get in front of it in the media. Today he acknowledged that he needs to get rid of the ball more quicker.
He told NBC Pro Football talk, "I don't think the sacks are necessarily indicative of how well our offensive line is playing," Luck said. "You can probably blame me for holding the ball too long. It is that clock developing in the game. Maybe the clock is a little different for each play, but yeah you do develop a clock."
He's telling truth as at times, he waits way too long for one of his fast receivers to break open. Right now, Luck is on pace to take 64 sacks for this season. Only Randall Cunningham and David Carr have taken more sacks in a single season.
You gotta give him credit for being a good teammate by not throwing his line under the bus. That's the kind of thing that makes an offensive line want to go that much harder for you. Taking self-evaluation over blame only helps you improve as a player too.
More from With the First Pick
This article originally appeared on