Andre Branch ready to seize opportunity with Jaguars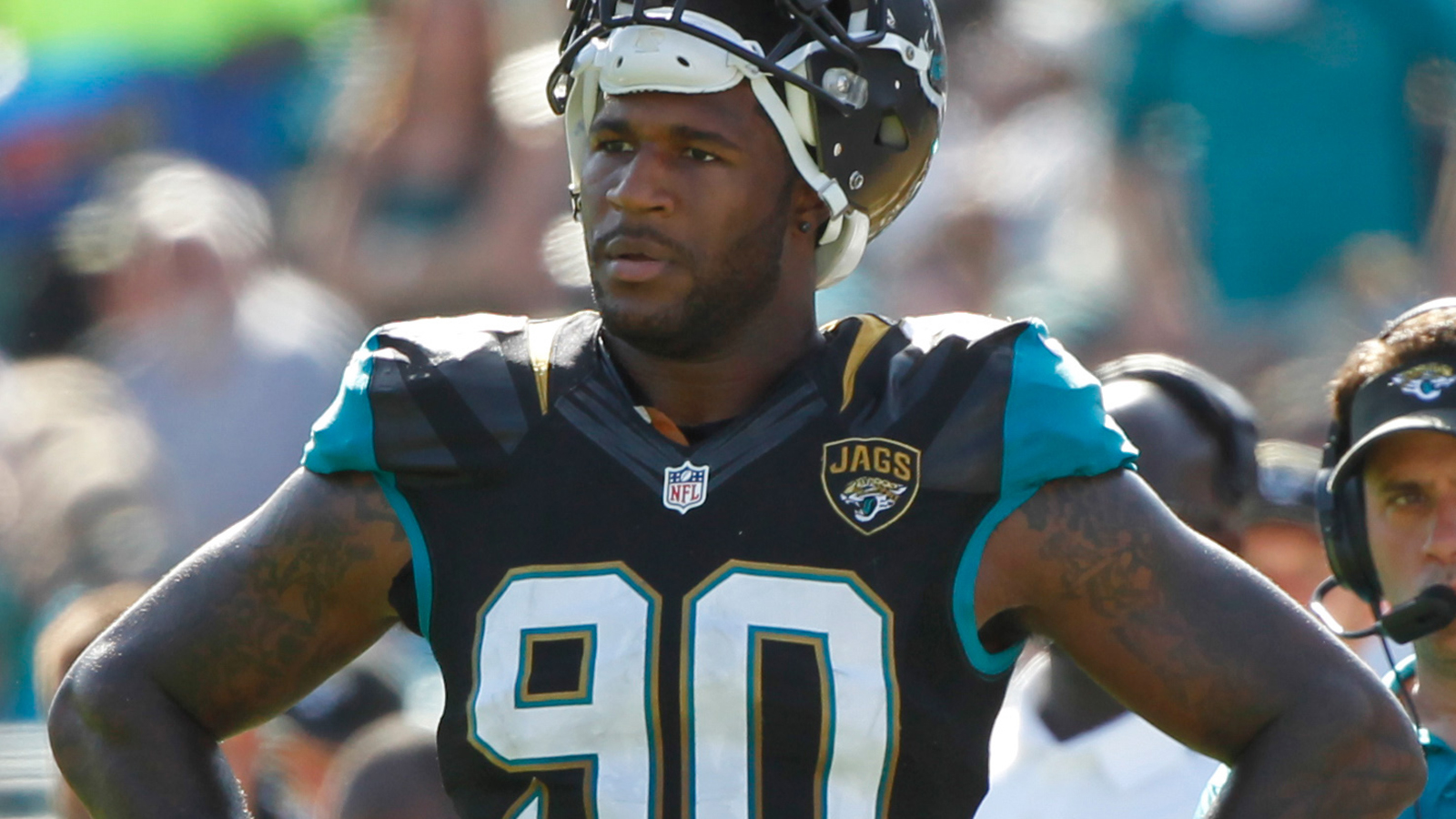 The season-ending injury to rookie Dante Fowler, Jr. and Chris Clemons' absence throughout the offseason and the early part of training camp have presented Jacksonville Jaguars defensive end Andre Branch with an opportunity.
The 26-year-old Branch now has a chance to showcase his talent in the Jaguars' pass-rushing LEO role. Branch, who is in his fourth season in the league said he's primed to make an impact as he enters the final year of his contract. Through his first three seasons, the former Clemson standout has 67 tackles and 10 sacks.
"I know in this defense I can do great things," Branch said, via the Florida Times-Union. "I'm very comfortable. I feel like a vet on this defense, but I know I have a lot of things to improve on."
Branch, Jacksonville's second-round pick in 2012, has yet to break out in the NFL, but this would be an optimal time to start. He said he's more focused on achieving day-to-day success than his impending free agency.
"If I don't get through practice, then I don't get to the games and I don't get paid, because I won't be here," Branch said. "I have to focus on building to being great, wanting to be great and moving forward."
Jaguars head coach Gus Bradley said he's looking forward to seeing what Branch can offer the defense.
"He's progressed with every phase of the season," Bradley said. "Whether it's in-season, phase one, phase two, phase three, OTAs, it seems like he's had really good progress. I'm really excited to see what happens this year for him."
(h/t Florida Times-Union)