Allen Barbre flattens Clay Matthews with epic block (Video)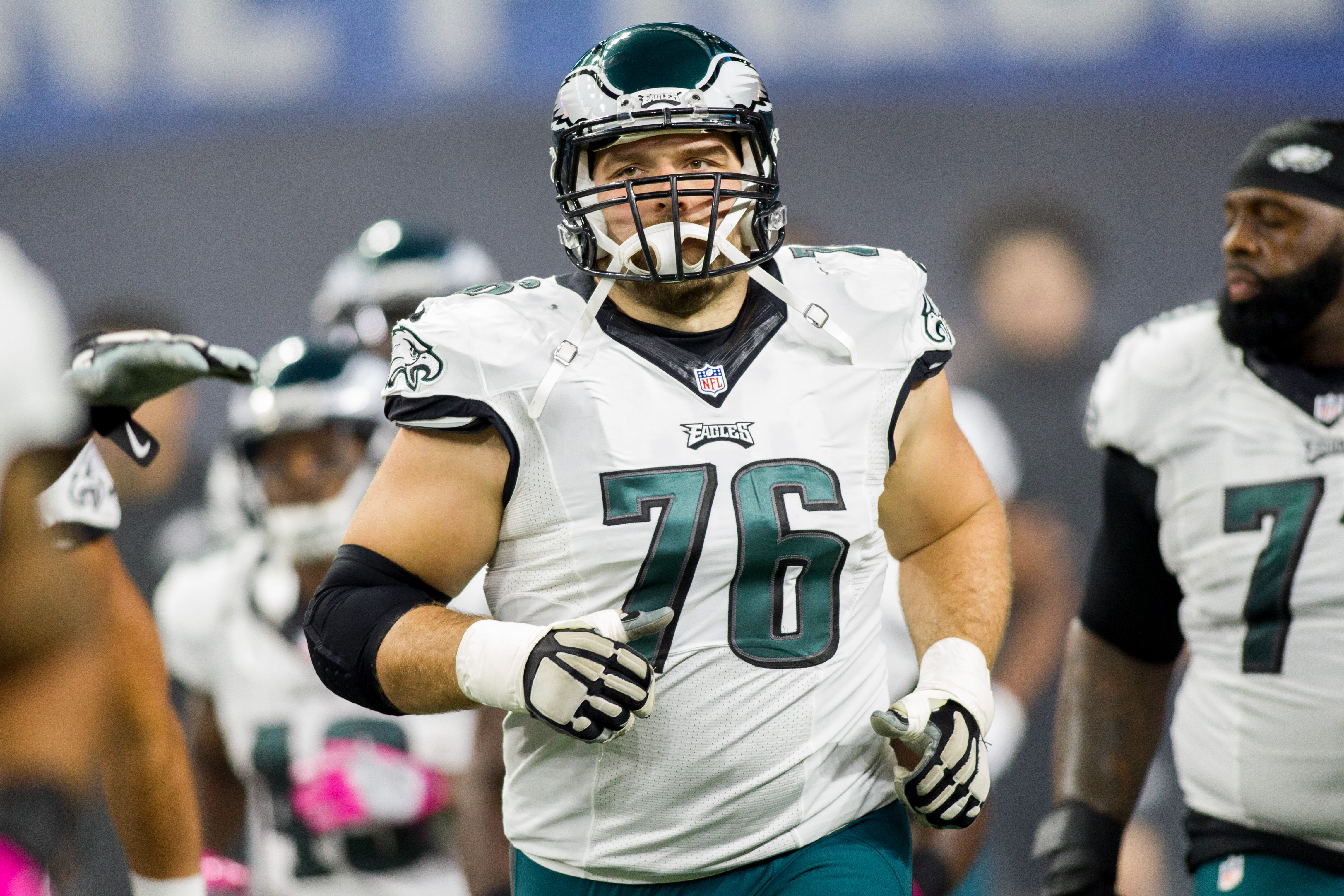 Eagles guard Allen Barbre lit up his former teammate Clay Matthews with an epic block on Monday Night Football. 
Allen Barbre did not leave the Green Bay Packers under the best of terms. He never got much of a shot with them and signed with the Philadelphia Eagles back in 2013. With Philly, he has gotten the chance to start, something he rarely got in Green Bay. He let his teammates know what they're missing by destroying former teammate Clay Matthews with an epic block.
sbandbatteries: LEMME HEAR YA SAY UUUHHHHHHHHH ABC Monday Night Football: Packers at Eagles https://t.co/Y5JWJEGb8F pic.twitter.com/qHCCmFyslh

— FanSportsClips (@FanSportsClips) November 29, 2016
That's about as clean and as hard of a block as you'll ever see. It was nearly a block in the back, but Matthews turns around just in time for it to be legal. After this epic knockdown, the Packers linebacker had to go to the sideline. Luckily, Matthews was able to go off on his own power, so he seems to be OK.
Barbre has grabbed the left guard starting spot after not being able to find a consistent position with Green Bay. Until this season, he served primarily as a backup offensive lineman for the Eagles. However, Barbre has flourished under new head coach Doug Perderson. He has been especially valuable to Philly as one of their better run blockers. And tonight, Barbre sure made the Packers regret letting him go.
Matthews is questionable to return following the epic hit. He got blindsided by Barbre and it appears he has hurt his shoulder. Without Matthews, the Packers season might be all but over. They've battled a lot of injuries, but another long-term injury for Matthews after losing him for three games might be too much.
This article originally appeared on