After their second straight loss, is the Dolphins season already over?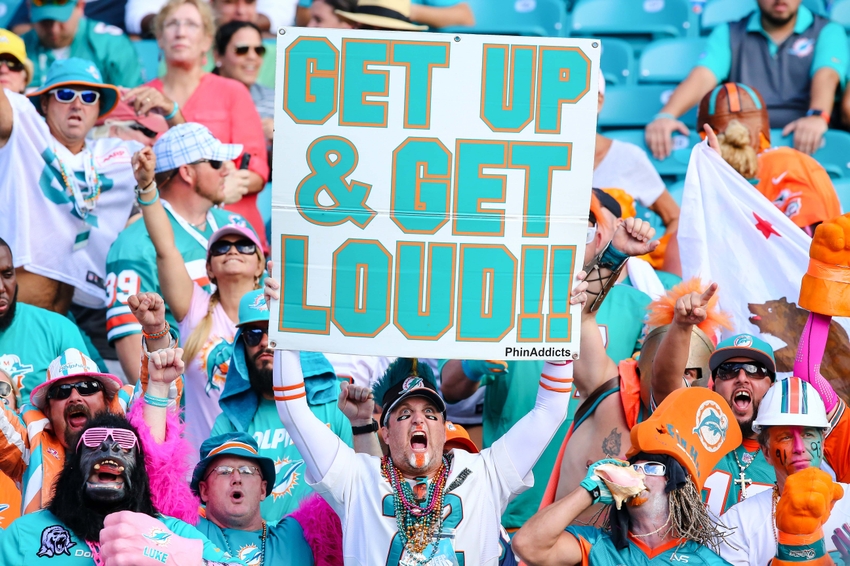 After two straight losses to start the season, Dolphins fans are already wondering if the team's hopes of making the playoffs are already dashed.
Ever since the 2007 Dolphins, "led" by head coach Cam Cameron and featuring a quarterbacking triumvirate of Trent Green, John Beck, and Cleo Lemon, raced out to an 0-13 record, before the great Greg Camarillo saved us from the ignominy of a winless regular season, Dolphins fans have lived in a state of lingering dread.  Dread that the karma of the perfect season in 1972 reversing itself.  Fear that we have to repay the football gods for those wonderful years of watching Dan Marino.  And a sense that we have to walk through the depths of despair for the proverbial forty years before reclimbing the mountain and winning a title.
So when the Dolphins come out and lose their first two games to Seattle and New England, we fans can't help but wonder, is this the year that we get skunked, 0-16? We don't forget that similarly to this year, more than a handful of our losses during that awful 2007 season were close and hard fought – six of our fifteen losses were by less than 7 points.  Guys played hard throughout the season.  Veterans like Jason Taylor, Joey Porter, Marty Booker, Chris Chambers, and Zach Thomas came out every week, and put it all on the line, only to lose game after game. What we Dolphins fans learned that year is it doesn't matter how hard your team plays, if you always lose.
There are no if's in football.  You don't get to count dropped touchdowns on the scoreboard.  The referees and scorekeepers can't hand out an extra three points because your money kicker let one go a bit low.  The team can't bank points from week to week, like a rotisserie fantasy league, to spend the following week.  Nope – the teams take the field on gameday, and about three hours later, one of them is a winner and one is a loser.  That's it, no do-overs.
All the cliches that we spout, defense wins championships, any given sunday, left tackle is the most important lineman, all take a backseat to that of Herm Edwards.  You play to win the game.  Or Mariano Duncan, Yankees second basemen who said in 1996, We play today, we win today, that's it.
The rest of it, the talk of the growing process, the gutsy play, the we'll get them next time, belongs in a junior high school setting.  Or a kid's recreational league.  The NFL is a pro league.  Everyone gets paid to study the tapes, to lift the weights, to eat their 2000 calorie breakfast, and to show up on gameday ready to play from the opening whistle.  Teams that treat those job requirements as optional, those are the teams that constantly get beat.
And yes, the team wins or loses as a team.  As Raiders Correspondent, Stan Son of Fantasy Pros told me in an email, after I threw Ryan Tannehill to the wolves following the game 1 loss to Seattle, our quarterback is not the number 1 problem:
"First off, Tanny played decent. Not great, but not terrible. Did not throw an INT and did not force anything. Seattle got to him alot, but they are an amazing defense. They mix it up so well. Plus, the 12th man and playing in Seattle is not an easy task.
And for those who wanted to say that's Tannehill's and the offense's ineptitude tired out the defense:
Yes, it's true that Fish went 3 and out five times during the game.But you know what? The Fish defense only got 1 three and out all game. They allowed 3 drives with 10+ plays. If anything, the defense tired themselves out by not getting off the field. The offense could've helped for sure, but they must take much of the blame themselves.
The Dolphins have to figure out problems on both sides of the ball, early.  They are in a tough position, but not one that makes the playoffs an impossibility.  As most people thought to start the season, the Dolphins were going to lose their first two games.  The Seahawks and the Patriots are no joke, having won 2 of the last 3 superbowls.  Whether the Dolphins played close or got blown out (or did both in one game) is irrelevant.  We are 0-2, with the Browns on deck.  The Browns are our super bowl.  If we lose to the Browns and their quarterback Cody Kessler, at home in our new stadium, then we can officially start the countdown for jobs.  Your guess is as good as mine whose jobs those would be.  For all I know, owner Steve Ross would have me canned.  Adam Gase has already stated that jobs are on the line.
If the Dolphins win, then they can begin their long climb to the playoffs, with their two toughest games in the rearview mirror. If the Dolphins win…
More from Phin Phanatic
This article originally appeared on