AFC Playoff Picture: Week 12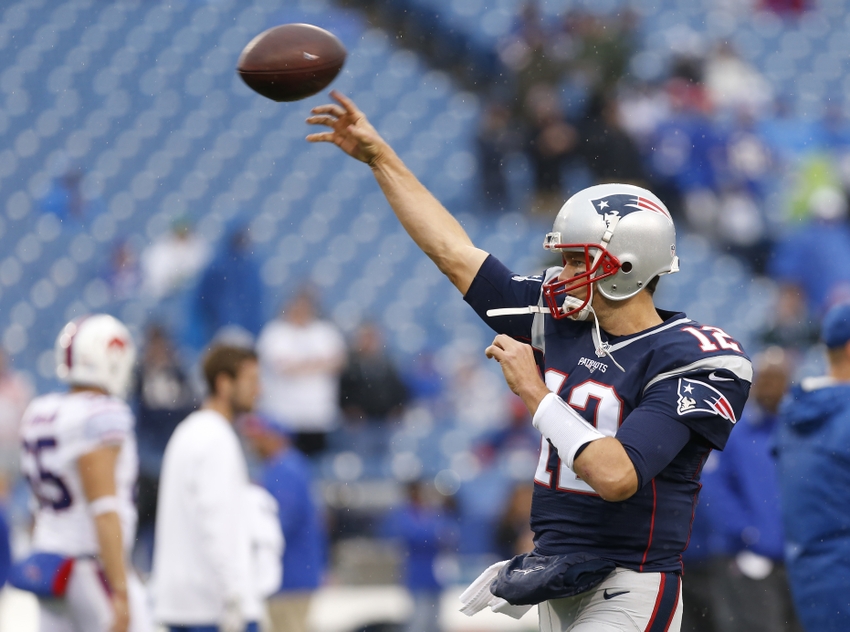 After 11 Weeks of NFL football, what does the AFC playoff picture currently look like?
Currently, the Patriots are set to capture home field advantage throughout the playoffs. The Oakland Raiders have a key date on Monday Night Football with the Houston Texans that will help in deciding some of the shufflings among division leaders. The AFC North currently sits at the bottom of the division leaders with the Ravens edging out the Steelers thanks to a tiebreaker win.
The Wild Card spots are currently tied to the AFC West teams. The three AFC West teams all play each other at least one more time this season, so a lot more movement could happen as we move forward. That also means that one of these AFC West teams could fall back out of playoff contention.
In that situation, the Dolphins would have the most to gain. The Dolphins hold tiebreakers over the Steelers and Bills, who are behind them and have a one-game lead in the standings on top of that. With that said, the Steelers have to feel their best chance to make the playoffs is to win the division at this rate.
AFC Playoff Picture
1. New England Patriots 8-2
2. Oakland Raiders 7-2
3. Houston Texans 6-3
4. Baltimore Ravens 5-5
5. Denver Broncos 7-3
6. Kansas City Chiefs 7-3
AFC Wild Card
7. Miami Dolphins 6-4
8. Indianapolis Colts 5-5
9. Buffalo Bills 5-5
10. Pittsburgh Steelers 5-5
11. Tennessee Titans 5-6
12. San Diego Chargers 4-6
13. Cincinnati Bengals 3-6-1
14.  New York Jets 3-7
15. Jacksonville Jaguars 2-8
16. Cleveland Browns 0-11
The San Diego Chargers are still alive in the playoff hunt, but they are barely breathing. Any loss or mistake at this point can be the end for them. With that said, The Bengals, Jets, and Jaguars may not be mathematically eliminated, but they will not be making a run this season.  They have too much to overcome. The Browns, however, were the first team officially mathematically eliminated last week.
More from FanSided
This article originally appeared on