Adrian Peterson will only return in 2016 if the Vikings are still in the playoff hunt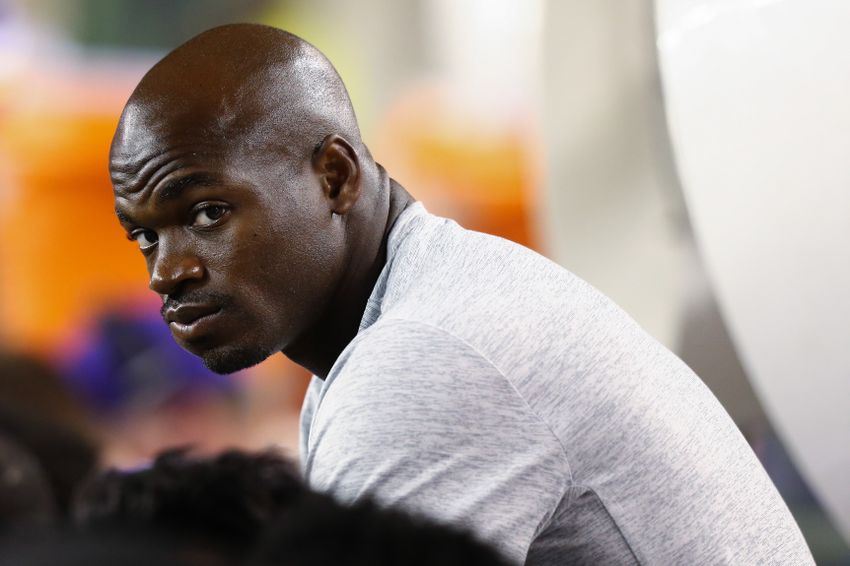 Minnesota Vikings running back Adrian Peterson provided an update on Wednesday about his chances of returning to the field this season.
On Wednesday afternoon, Minnesota Vikings veteran running back Adrian Peterson spoke to the media for the first time in quite a while and he offered up some information on if he will play again in the 2016 season.
When asked if he would return to the field this year if the Vikings were eliminated from playoff contention before the end of the season, Peterson stated point-blank, "no, I wouldn't."
He went on to add that his, "vision is making it to the playoffs. That's what I believe and what I have my eyes on right now." It may sound a bit confusing given that if Peterson were to return to
Minnesota's lineup right now, their playoff chances would likely see an increase.
So if Minnesota ends up losing to the Jacksonville Jaguars this weekend, do not expect to see the former NFL MVP back in a Vikings uniform this season. At least that is according to Peterson.
The Vikings running back has been on the sidelines since he suffered a knee injury during the team's second game of the year against the Green Bay Packers. The hope was that he would be back on the field by now and helping Minnesota make a push toward the playoffs, but that has not been the case.
It seems a bit interesting that Peterson is still not back on the field especially since he made sure to inform everyone on Wednesday that, "God really has blessed me to be able to heal a lot faster than others."
This article originally appeared on