Adrian Peterson plans potential return to Vikings this season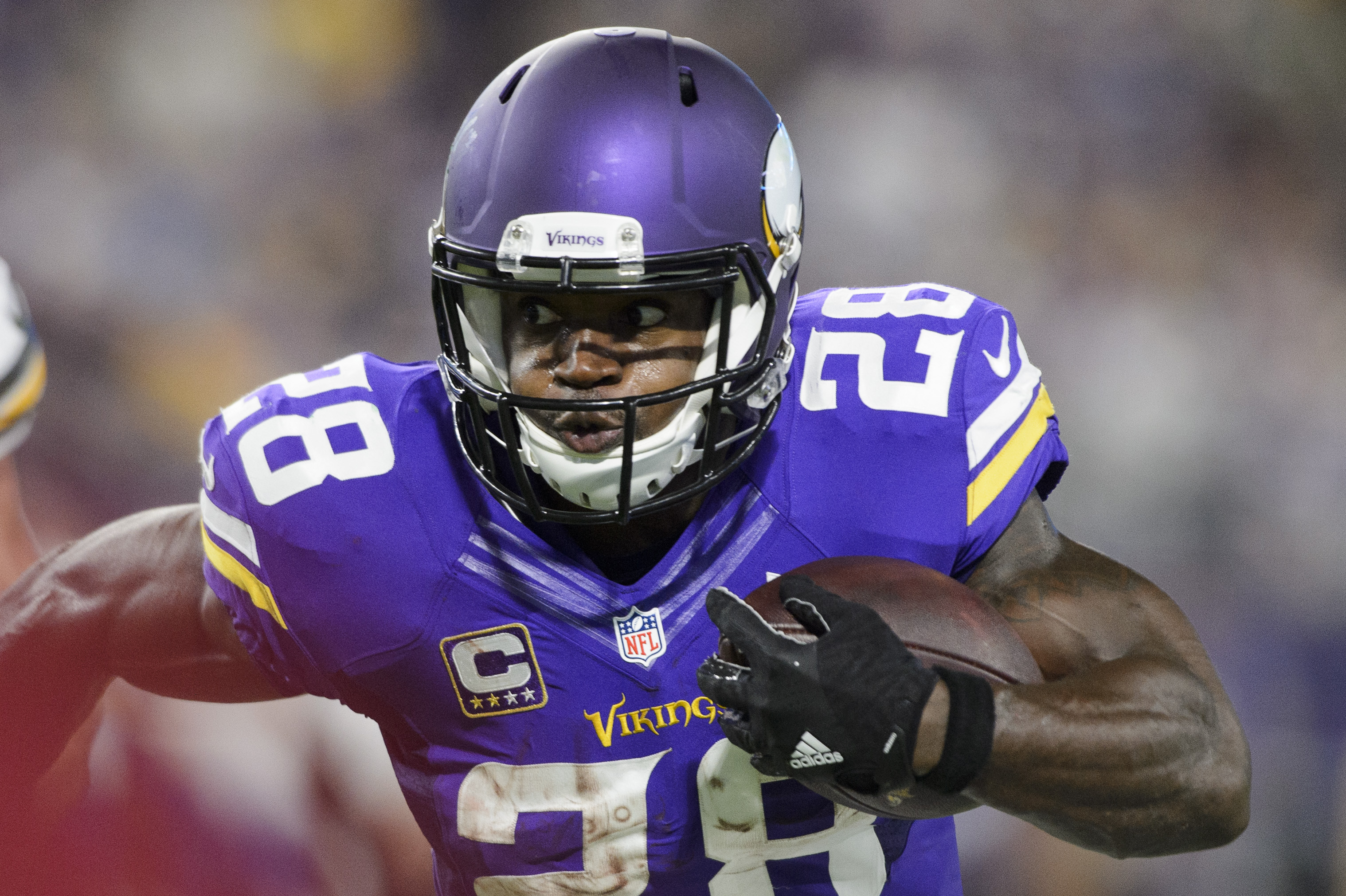 The Vikings have won one game in the last 59 days, but All-Pro running back Adrian Peterson says he still plans to return this season.
When asked about the chance of getting on the field this month, Adrian Peterson responded Wednesday by saying, "that's something I envision." However, the running back also added he wouldn't return if the Vikings were eliminated from the playoff race.
Peterson tore his meniscus in the second game of the year against the Green Bay Packers. He had surgery to repair the tear on Sept. 22 and his original timetable to return was 3-4 months.
The 31-year-old returned to practice this week and is progressing, but he won't play this Sunday. There's an outside shot that he could suit up for Week 15.
Peterson would certainly be a big boost for a team that is currently reeling. Minnesota started the season 5-0 and was the last undefeated team left in the league, but since then, the Vikings have lost six of their last seven games and fallen to .500.
Many would probably like to blame quarterback Sam Bradford for the offensive deficiencies over the last month, but he's had very little help. Minnesota is ranked last in the NFL in rushing yards per game (72.4), and it's not even close. Every team in the league has at least 60 more rushing yards than the Vikings do. In place of Peterson, Jerick McKinnon is averaging 3.1 yards per carry.
The offensive line isn't helping. They are getting no push up front for McKinnon, and their pass blocking has been some of the worst in the league. Minnesota has allowed 29 sacks, which is tied for ninth-most in the NFL.
Behind this weak offensive line, Peterson averaged just 1.6 yards per attempt in the first two games, so he had very little success too. But he would certainly be an upgrade over McKinnon and could help the Vikings stay in the playoff race.
This article originally appeared on