Adrian Peterson placed on injured reserve by the Minnesota Vikings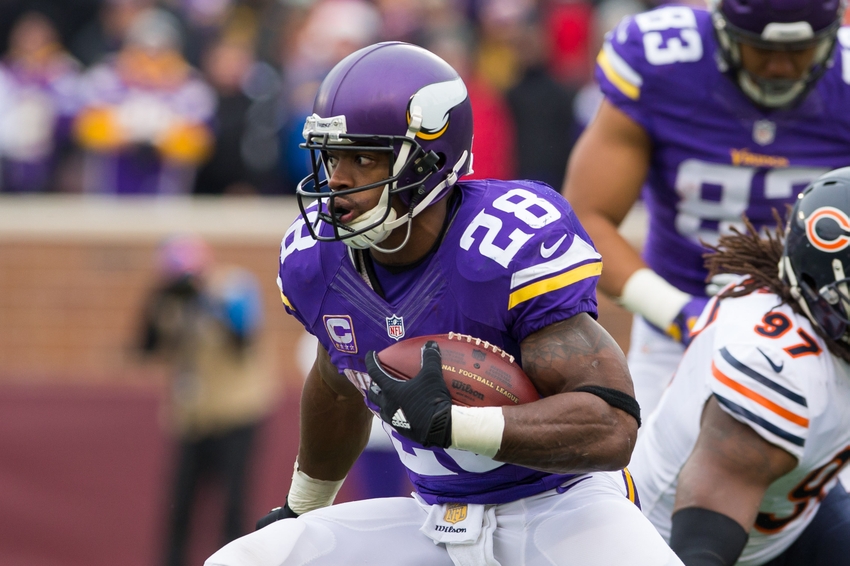 The Minnesota Vikings have placed star running back Adrian Peterson on injured reserve, although it is possible he returns later in the 2016 season.
It appears as though the Minnesota Vikings have made a decision on the future of Adrian Peterson for the 2016 NFL season, but even the decision that they made leaves things wide open for the future.
It was announced on September 23, 2016 that their star running back was placed on injured reserve, ending his time on the 2016 Vikings roster…at least for now.
The team made that announcement on their official Twitter account today:
However, injured reserve doesn't mean what it used to mean in the past. Prior to this season, teams had to designate whether a player from injured reserve was done for the year or could return to the team later in the season. Now, the Minnesota Vikings don't need to make that designation and can play it by ear with Peterson from here on out.
The former NFL Most Valuable Player would be eligible to return from injured reserve for week 11 against the Arizona Cardinals, but it is likely that he would not be healed at that point. However, that doesn't mean that the team will be counting him out of future plans or possibly even the playoffs.
The Vikings offered this statement on their official website:
"The Vikings have placed running back Adrian Peterson on injured reserve, the team announced Friday. Peterson, 31, suffered a torn meniscus on Sunday, just two games into his 10th pro season."
To take Peterson's place as a running back, the Minnesota Vikings signed veteran Ronnie Hillman to join dynamic young runner Jerick McKinnon and bruiser Matt Asiata. The team has found success with McKinnon and Asiata in the past and could hope to recreate for the remainder of the 2016 NFL season.
The Minnesota Vikings will travel to Charlotte, North Carolina to take on the Carolina Panthers on Sunday, September 25, 2016. Without Adrian Peterson, the Vikings are likely to get many different looks from a quality Panthers defense that has been known to take over football games in the past.
This article originally appeared on