Adrian Peterson on Track For December But to What?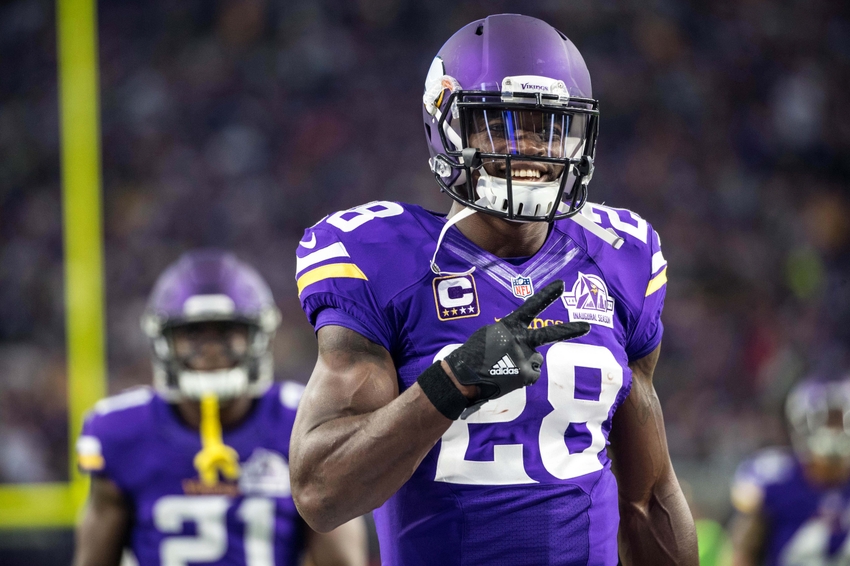 Will there still be a season to save for Adrian Peterson in December?
Early in the season, the whole NFL world thought the Minnesota Vikings were the best team in the league. Quarterback Sam Bradford took over for Teddy Bridgewater and played lights out. He had good protection and running back Adrian Peterson in the backfield.
Then Peterson injured tore his lateral meniscus in Week 2 and underwent surgery shortly thereafter. At the time, he hoped to return in late December before a playoff run. And now, the former NFL MVP is on track to get back by then.
The question now is what is he coming back to?
In the beginning, there was plenty to come back to as the team won their first three games without him. Bradford continued to play at a very high level but the bottom fell out. The Vikings lost four in a row and five out of their last six games.
When the Vikings were 5-0, Bradford threw the ball down the field with accuracy. And over the last six games Bradford hasn't been able to throw the ball down the field much at all. With all the injuries to the offensive line, he doesn't have time to.
And opposing secondaries know that so they are ready to jump short routes for interceptions. That's what Darius Slay did to help bring his team back to win on Thanksgiving Thursday. He can rush for 66 yards on 20 carries per game and still make a big difference.
He's such a threat, opposing defenses will stack the box and leave 1-on-1 coverage outside. And when the Vikings run play-action passes, the rush won't come as fast, giving Bradford time. The Vikings can definitely make a run at this when they get Peterson back.
But will it be too late?
The Vikings have two games to make up now that the Lions have swept them.
More from With the First Pick
This article originally appeared on