Adrian Peterson has resumed light running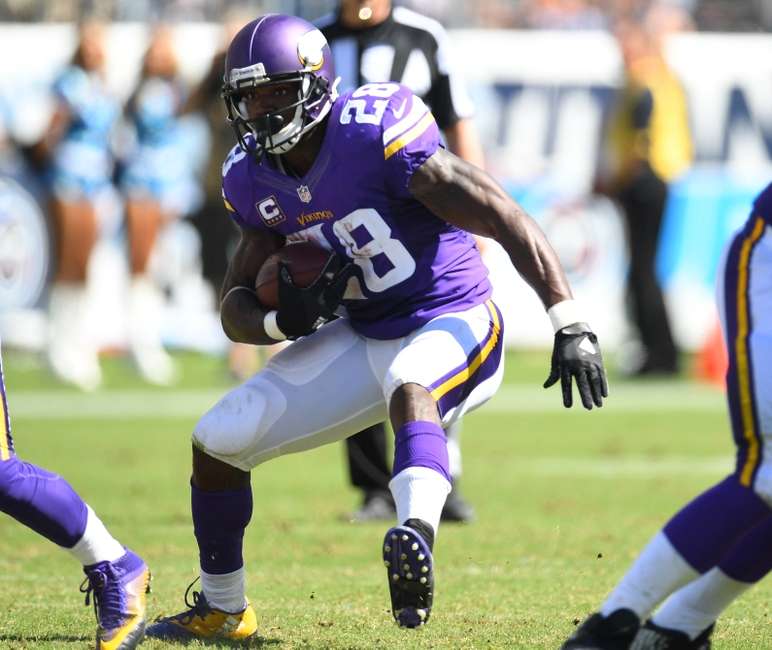 Running back Adrian Peterson has resumed light running and is eligible for activation to the Minnesota Vikings 53-man main roster at any time.
The Minnesota Vikings have had many struggles as of late, but none bigger than the run game. With averaging just 2.7 yards per carry, the Vikes could really use their future Pro Football Hall of Fame running back. That may be sooner than anticipated, as Adrian Peterson has resumed light running and is now eligible for the team to activate from the IR.
Minnesota has found it hard to find offensive success during their 4 game losing streak and their run game has been no help. Without a solid run game, a good passing game is near impossible. Unfortunately, the Vikings are finding that out the hard way.
During the first 5 games of the season, it seemed as if Sam Bradford was the answer to our prayers. As of late, it seems as if he has come back down to earth, but that's not completely his fault.
Without the presence of a run game, defenders can blitz Bradford at will and not worry about a late hand-off or pitch. Due to this, Bradford has been hit a lot and is now forced to release the football a lot earlier than he wants to.
These issues may be coming to an end very soon with an Adrian Peterson return in our sights. As of now, the only thing we know is Adrian Peterson is running again, according to NBC Sports, but that is a huge step towards a possible early December return for the 7x Pro Bowler.
Although Peterson struggled in his two games this season, the presence of a great runner in the backfield makes opposing defenses change their entire gameplan. Instead of being able to focus solely on getting pressure on Bradford, defenses will have to worry about the bruising back standing in the backfield.
This is a small step for the return of Adrian Peterson, but it's a step nonetheless. The Vikings need someone to depend on when it comes to offense efficiency and AP has been that man for many years. Let's hope he can get healthy and return to the team very soon and enjoy some solid production!
#SKOL
This article originally appeared on