Adrian Peterson could return to Minnesota Vikings in December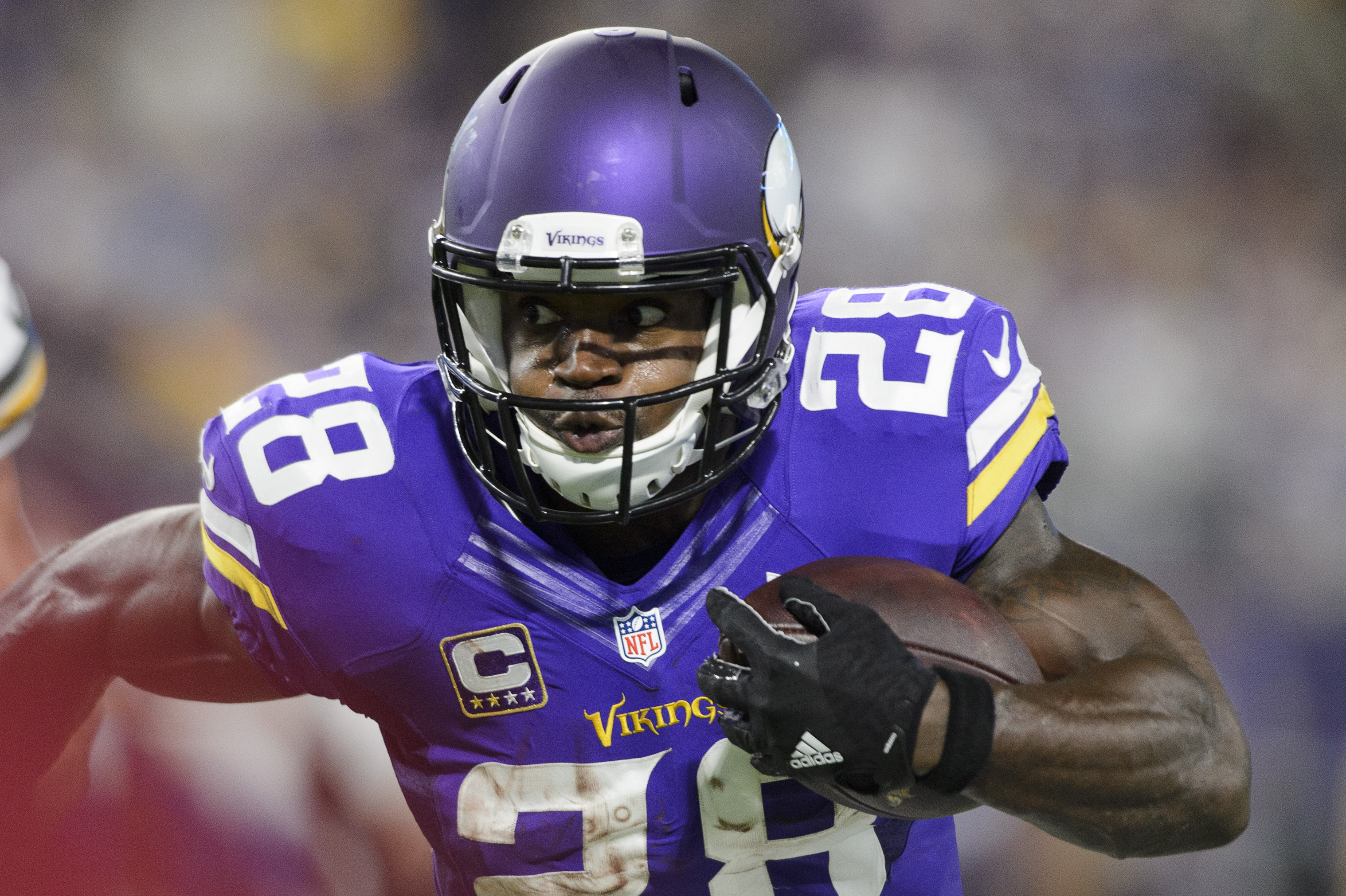 The Minnesota Vikings have one of the NFL's worst rushing attacks right now, but Adrian Peterson may be able to help soon.
When he went down with a knee injury in Week 2, Adrian Peterson was averaging just 1.6 yards per carry (31 carries for 50 yards) this season. A bad, injury-thinned offensive line was and has been a factor, but when 24 carries for 72 yards on Sunday against the Arizona Cardinals qualifies as improvement the Vikings have clearly had an ineffective rushing attack all season.
There was always a chance Peterson would return this season, after surgery to repair a lateral meniscus tear in his right knee. Now, that possible return could be getting closer.
According to ESPN's Ben Goessling, Peterson is making progress in his recovery and he could begin running this week. Assuming Peterson stays on track, Goessling offers a Dec. 18 home game against the Indianapolis Colts or a Christmas Eve rematch against the Green Bay Packers on the road as possibilities for a return.
There are two interesting layers to Peterson's possible return for the second Packers game of this season. He was originally injured against the Packers in Week 2, and Dec. 24 will be five years to the day since Peterson suffered a torn left ACL against the Washington Redskins.
Peterson has clear shortcomings as a pass catcher and a pass blocker, so he does not look like a great fit for the faster-paced, quick passing game Pat Shurmur has focused on since taking over as offensive coordinator for Norv Turner. And that leaves aside poor offensive line play, and a serious lack of push in the running game that manifests itself in short-yardage situations.
That said, Peterson has had some success in a West Coast-based offense like Shurmur has installed. His first four NFL seasons were spent in a similar system, under head coach Brad Childress and offensive coordinator Darrell Bevell, and Peterson averaged at least 4.6 yards per carry in three of those seasons with 79 receptions over the 2009 and 2010 campaigns. But that was also a younger, more explosive version of Peterson, and that player is not coming back at 31 years old.
Peterson is not going to fix the Vikings' anemic rushing attack by himself at this point in his career, and he should not become the focal point of Shurmur's offense when he returns. But the potential to add a significant contributor in time for the final stretch of the regular season, and a possible playoff run, is never a bad thing.
More from FanSided
This article originally appeared on