Adam Vinatieri Named AFC Special Teams Player of Month; Tied for Most in NFL History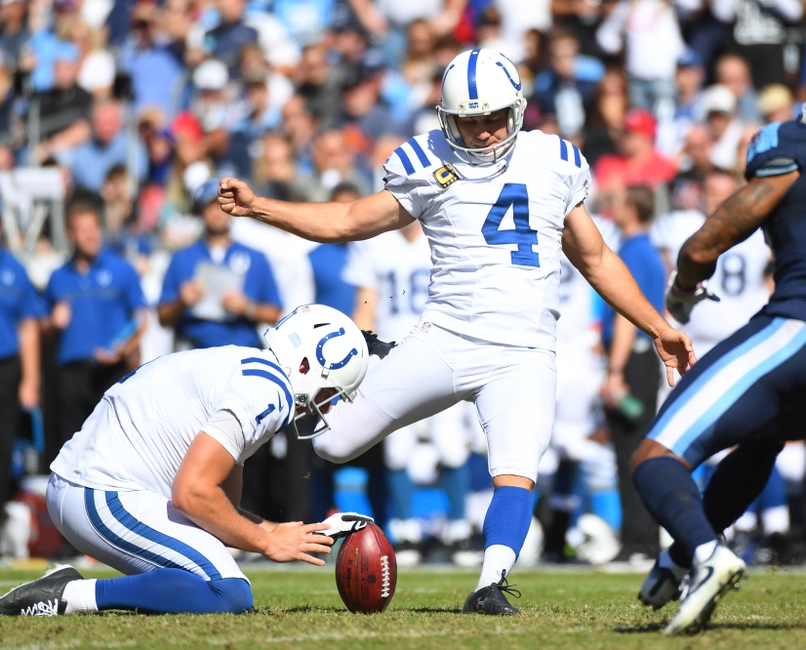 According to the NFL's Director of Football Communications Randall Liu, Indianapolis Colts kicker Adam Vinatieri was honored once again, as the 43 year old future Hall of Famer has been named the AFC Special Teams Player of the Month for October.
It's Vinatieri's 5th time winning his latest monthly award, which places him alongside former elite kickers such as Jason Hanson, David Akers, and John Carney for the most all-time in league history.
Such an honor comes just 3 weeks after Vinatieri was named the AFC Special teams player of the week.
The recognition was well-deserved too, as Vinatieri kicked a perfect 12 of 12 field goals in October on his way to making a record-breaking 43 consecutive field goals.
Not only is Vinatieri the NFL's 3rd all-time leading scorer with 2,327 career points, but he's also a 4x Super Bowl Champion, 3x 1st-Team All-Pro, and 3x Pro Bowler with little else to actually accomplish.
Honestly, the 21-year veteran continues to be an ageless wonder and remains one of the best kickers in the business–arguably the greatest player to ever play his position.
More from Horseshoe Heroes
This article originally appeared on