Adam Schefter sees 'encouraging signs' in Geno Smith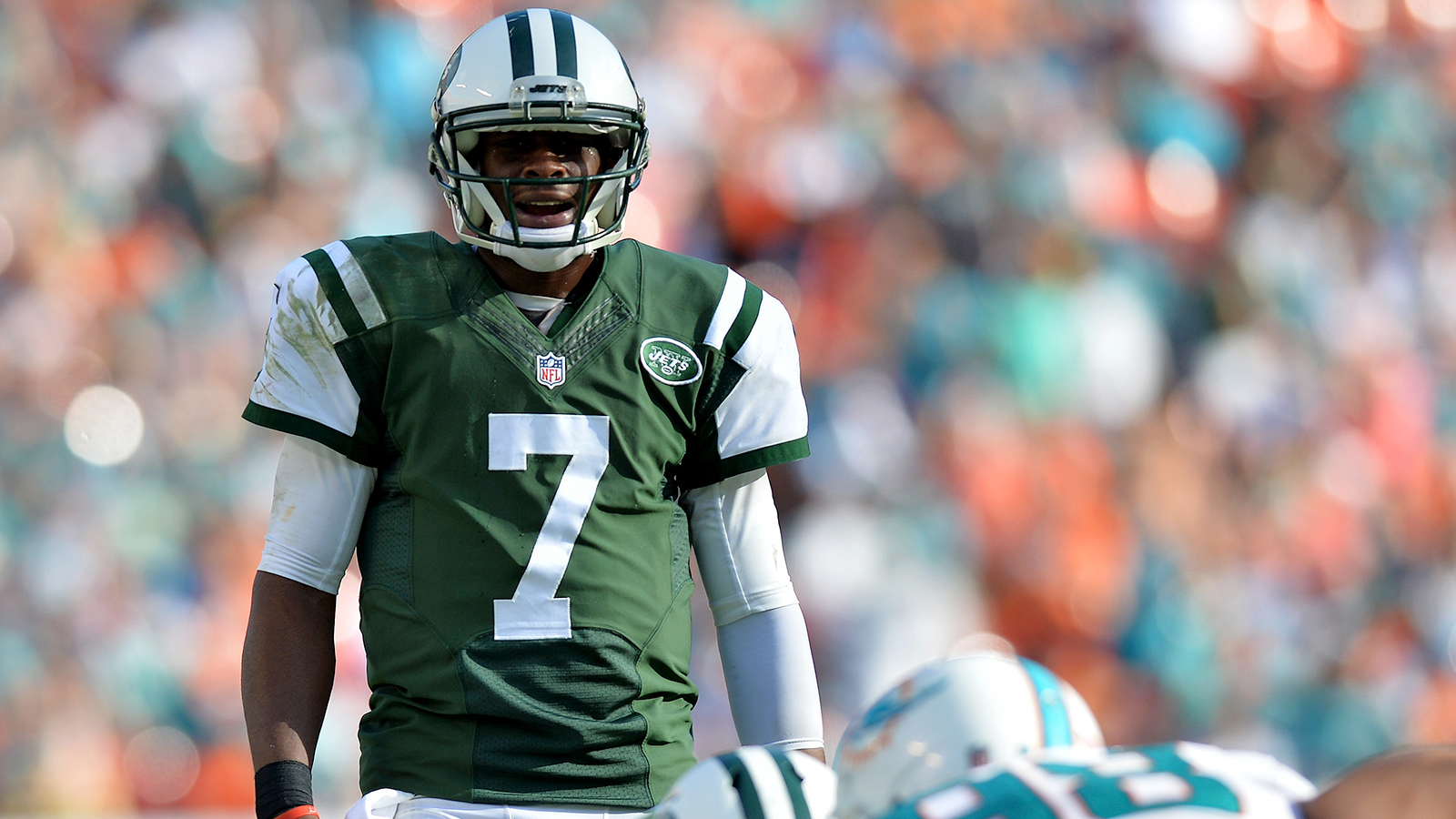 Geno Smith hasn't exactly captured the elusive hearts of New York Jets fans just yet, but he'll get another shot at the feat in 2015. Currently slated to be the starter come Week 1, Smith will still need to beat out Ryan Fitzpatrick and rookie Bryce Petty for the job, with the quarterback battle set to begin next week in training camp.
Even though Smith has a career 25-to-34 touchdown-to-interception ratio, he's still viewed as the Jets' best option at quarterback. One man who's found some positives in Smith's game is NFL insider Adam Schefter. Talking with Armen and Levack on 104.5 The Team on ESPN Radio, Schefter had this to say about the Jets' No. 1 quarterback:
"I think there are some encouraging signs. There are some people I have spoken with who have spent some time with Geno this offseason. They say that he's a different guy and that a light has gone off. That he's really looked like an effective quarterback."
All encouraging words for Jets fans to hear, but it certainly doesn't mean Smith will be a Pro Bowl quarterback this season — or ever, for that matter. Schefter does believe that new offensive coordinator, Chan Gailey, will have positive impact on Smith's game this season.
"I happen to think that he's going to look pretty good under Chan Gaily this year, their new offensive coordinator," Schefter said.
Smith will play a big part if the Jets are to have an sustainable success this season. With a menacing defense and Brandon Marshall on the outside, Smith is in position to succeed — he'll just have to make the most of his playing time.
(h/t 104.5 The Team)
Photo Credit: Steve Mitchell/USA Today Sports