Aaron Wilson has Texans Preview – Locked on Chiefs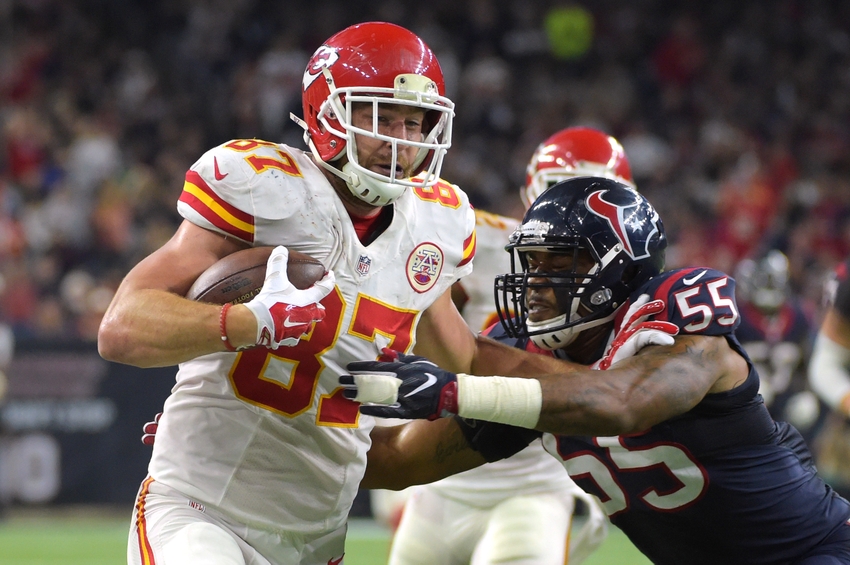 Welcome to Red Friday for Week two!
News
2016 Chiefs 3rd round draft pick (#74 overall), KeiVarae Russell hit the waiver wire and was claimed by the Cincinnati Bengals. It was not terribly surprising that Russell was claimed. after all, he was a third round section just five months ago in the 2016 draft. the surprise was that 23 teams chose to pass on him. That indicates that teams had serious reservations about him coming out of college. Whether it was medical, football knowledge or personality that kept teams away, we'll likely never know.
Week 2 Injury Report
Concern continues to build over the Chiefs injury report. Both starting guard remained out thursday. Laurant Duvernay-Tardif is recovering form a high-ankle sprain he sustained on the last play of the game against San Diego. Parker Ehinger is still out as well. Details are thing not he cause of Hinger's reported concussion, but the NFL's protocol is well defined. If he is cleared, he will be needed in Houston.

The team got some good news Thursday as well. Game one juggernaut, running back spencer Ware, was back at practice. He should be ready to face the Texans on Sunday. He should be ready to face the Texans on Sunday. With starting ILB Brian Cushing, theTexan's will have their hand full with the Chiefs running game, no matter who is playing guard.
Trouble hearing podcast? Go Here to stream it from the source.
Locked on Chiefs is a daily podcast show that drills down to the bottom line and gives you a 360-degree view of the Kansas City Chiefs.  Take a few minutes to hear about your Chiefs each day. We want to cover the topics you want to hear about. So reach out to us on twitter @LockedOnChiefs with questions and for up to the minute analysis and episode information.
Thanks Addicts!
More from Arrowhead Addict
This article originally appeared on