Aaron Rodgers wears full cowboy outfit to Packers' annual luncheon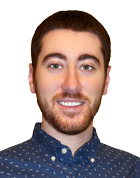 Like the Washington Redskins, the Green Bay Packers hosted their annual "Welcome Back Luncheon" on Wednesday. Unlike the Redskins, though, Packers players weren't donning Tommy Bahama shirts courtesy of their quarterback.
Instead, Green Bay's quarterback was wearing a cowboy outfit with flashy new facial hair.
Aaron Rodgers has made a habit of showing up to this event wearing goofy outfits, and this is just the latest. It's spectacular.
Aaron never disappoints with his #Packers Welcome Back Luncheon look! pic.twitter.com/m7CJ7EIFKo

— Green Bay Packers (@packers) August 31, 2016
Last year he showed up wearing a U.S. Navy Blue Angels suit, complete with a helmet and mask.
Guess who…

It's #Packers Welcome Back Luncheon time. pic.twitter.com/r6E4fwLp0M

— Green Bay Packers (@packers) September 2, 2015
Wednesday's get-up was all about the 'stache. He's obviously had that dirt on his upper lip before, but that doesn't make it any less impressive. Especially when you consider what it evolved from. Here's what it looked like on Tuesday …
👨🏻 #PackersCamp pic.twitter.com/zwb099xB3o

— Green Bay Packers (@packers) August 30, 2016
… and on Monday.
My son and I ran into an old friend in Green Bay today.. pic.twitter.com/XC27qkrCeV

— Andrew Brandt (@AndrewBrandt) August 30, 2016
How does this year's outfit compare to his past ones? We'll let you decide.
Luncheon getups through the years.

See more: http://t.co/5eIVsIfDr2 pic.twitter.com/rkh5OWrLfz

— Green Bay Packers (@packers) September 3, 2015