Rodgers makes bold statement about potential playoff games against Cardinals, Panthers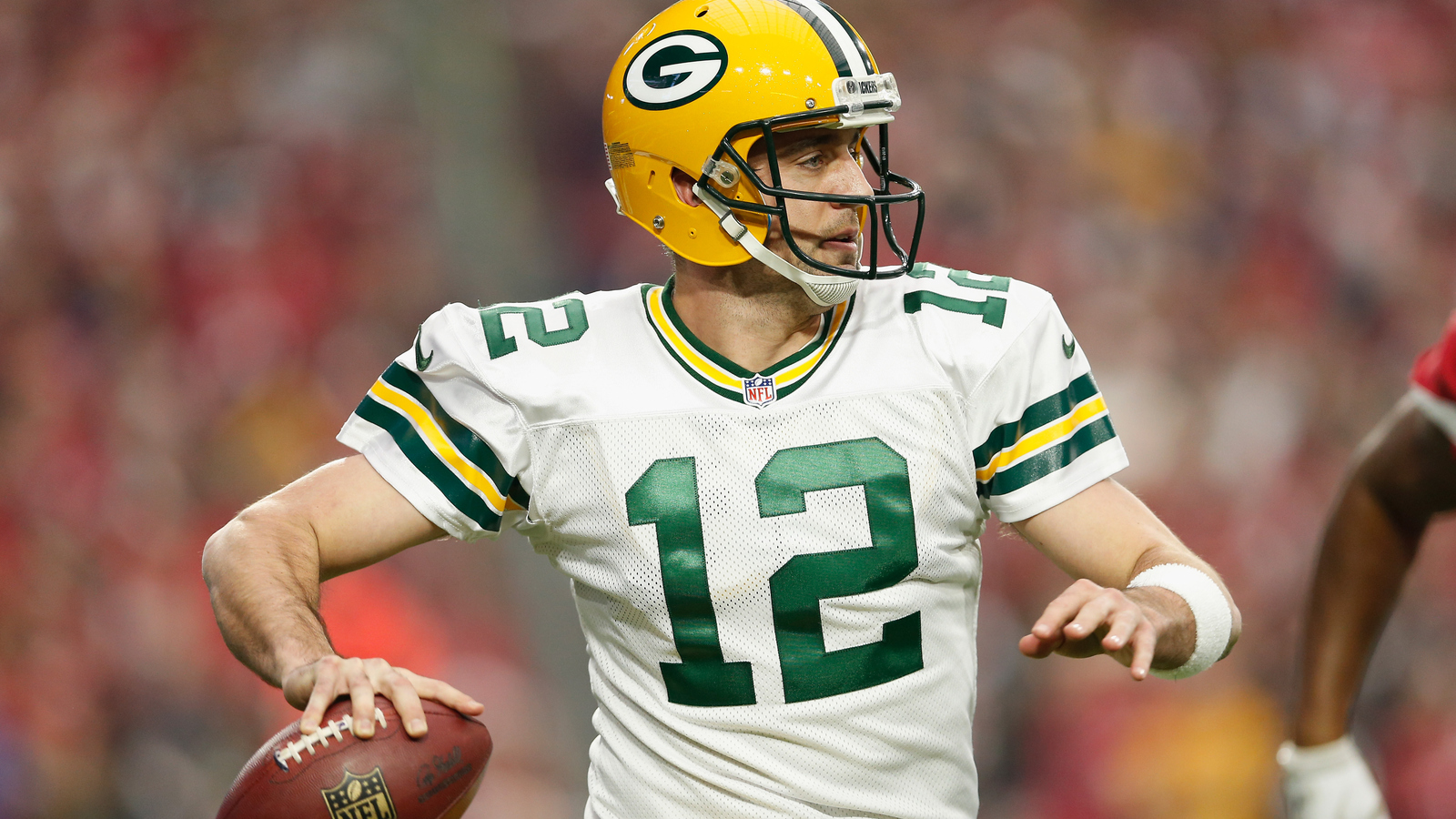 If the Green Bay Packers have any plans of getting to Super Bowl 50, they know that the road for them will go through either Arizona or Carolina, if not both places. With the Packers locked into playing a first round game, they know a showdown with either the Cardinals or Panthers looms the following week.
Coming off a 38-8 blowout loss on the road against Arizona this past weekend, Packers quarterback Aaron Rodgers sounds like a very confident man when asked about how they would fare against either team come playoff time:
"Personally, I feel like we can go on the road and win here in the playoffs," Rodgers said, via ESPN.com.

Without being pressed, Rodgers also added that the Packers could beat the Panthers.

"We can go on the road and win at Carolina," Rodgers said.

"This was a playoff-style game for us, and we obviously played terrible, but we've won a lot of games here," Rodgers said. "When you play long enough, you're going to be on the wrong side of it sometimes. But I have confidence in those guys and myself that when it matters for all the marbles, we're going to show up."

"I think that we have enough guys on this team who have won big games, that when it comes time to play in the playoffs, you have to rely on that. I think that can get you over the hump sometimes; it can allow you to be more relaxed when you're out there playing."
Rodgers is one of the few quarterbacks in the league you know can get things done when the game is on the line … but after last week's beat down, Green Bay might have taken a step back in the NFC playoff picture.
More from Gamedayr: