Aaron Rodgers' interception vs. Cowboys snapped historic streak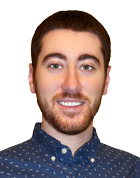 Aaron Rodgers entered Sunday's game against the Dallas Cowboys with zero interceptions in more than two months. His last one came Nov. 13 against the Titans, when Perrish Cox picked him off.
Well, on Sunday, his remarkable streak ended. Rodgers threw an interception in the third quarter as safety Jeff Heath made a great play to pick off Rodgers deep downfield. Rodgers was trying to hit Davante Adams, who had beaten coverage deep, and a perfect pass would have given Green Bay — leading 28-13 at the time — a possibly insurmountable lead.
Just like that…

Aaron Rodgers is PICKED!
Jeff Heath is going the other way! #GBvsDAL #NFLPlayoffs https://t.co/a22sdfyLGd

— NFL (@NFL) January 15, 2017
Rodgers had thrown 318 passes since his last interception, including 24 touchdown passes. By comparison, Cowboys quarterback Dak Prescott had 23 touchdown passes all season.
That snaps Aaron Rodgers' career-long streak of 318 consecutive pass attempts without an INT (2nd-longest streak since 2000)

— NFL Research (@NFLResearch) January 15, 2017
It was the second-longest streak without an interception since 2000, as Tom Brady had thrown 26 touchdown passes with zero picks in that time frame.
It also snapped Green Bay's five-game streak without a turnover, which was the second-longest in the Super Bowl era.
Aaron Rodgers 24 TD passes without an INT was 2nd-longest streak in NFL history behind Tom Brady's 26 straight in 2010 (via @eliassports)

— ESPN Stats & Info (@ESPNStatsInfo) January 16, 2017