If Aaron Rodgers continues to play like this, no one can beat the Packers
We're witnessing something special right now.
Aaron Rodgers in on one of the best runs in NFL history — a run so good it's hard to see how anyone can stop it.
At 4-6 on the season, Rodgers said that his team would "run the table," and he went out and held up his end of that bargain, winning the NFC North.
The Packers' winning streak is now seven after a blowout win over the New York Giants on Sunday night in Green Bay.
And Rodgers is playing so well it's easy to see how it can extend to 10 games.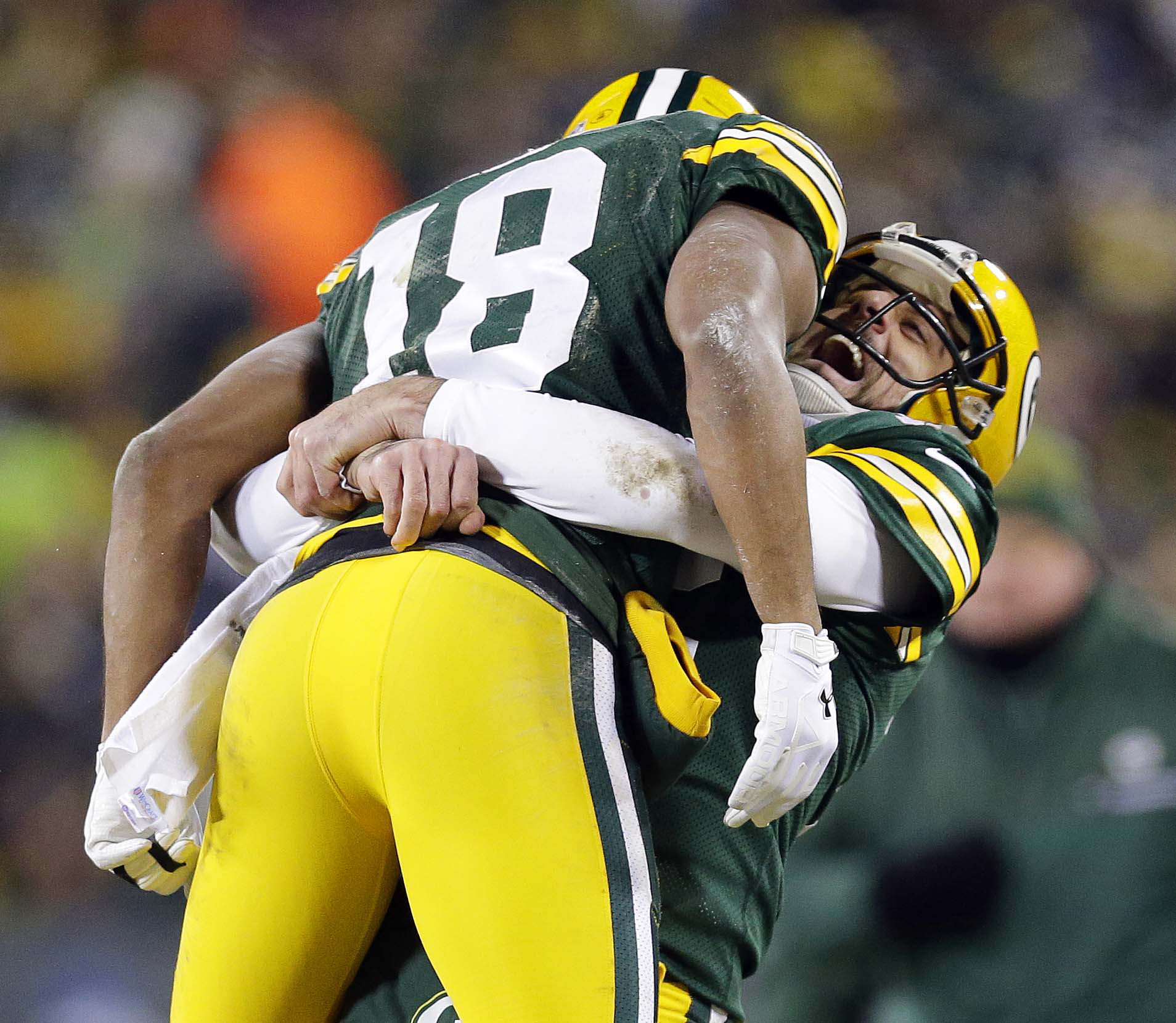 Rodgers, after a slow start to Sunday's contest, was sterling, throwing for 362 yards on 25-of-40 passing with four touchdowns and the now requisite zero interceptions.
For any other quarterback, it would have been a career game. This is par for the course with Rodgers right now.
In his last seven games, all wins, Rodgers has completed just shy of 70 percent of his 240 pass attempts for an average of 289 yards per game, while throwing 19 touchdown passes with zero interceptions.
That's otherworldly, and Sunday's contest might have been the best example of how lethal Rodgers is right now (once some early-game struggles ended).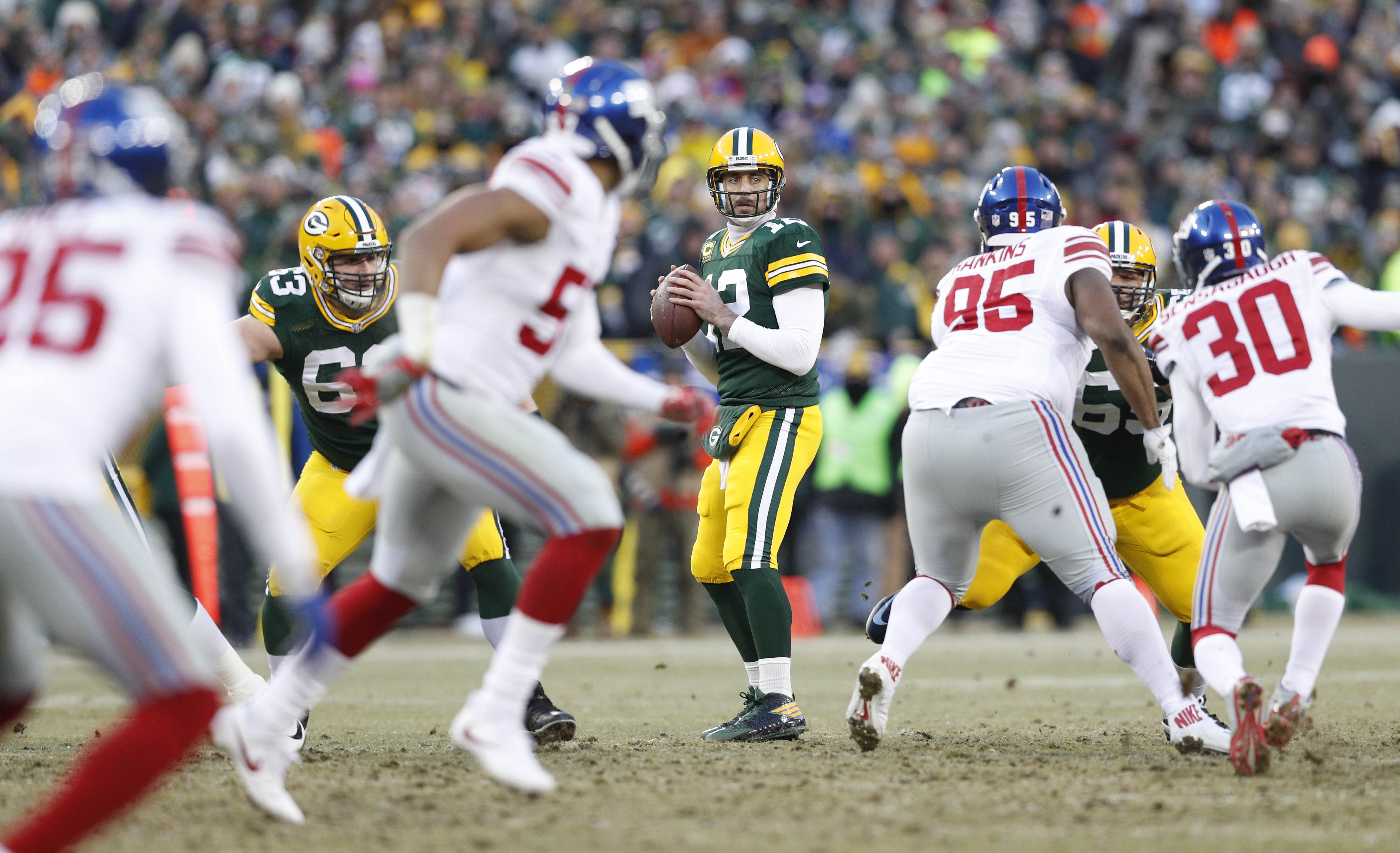 Frankly, the Giants were doing an excellent job on Rodgers in the early going — their man-to-man coverage was blanketing and didn't leave Green Bay's quarterback too many worthwhile outlets.
But when Dominique Rodgers-Cromartie went to the locker room with a thigh injury, leaving the Giants' defense susceptible in the slot, Rodgers took advantage. The struggles ended and the Packers didn't spend too much time feeling the heat after that.
Rodgers turned the contest in Green Bay's favor with two near-miraculous plays — one more in that game and they were likely to stop the contest so he could be canonized — and then pulled the Packers away with a meticulous and merciless carving up of the Giants' defense.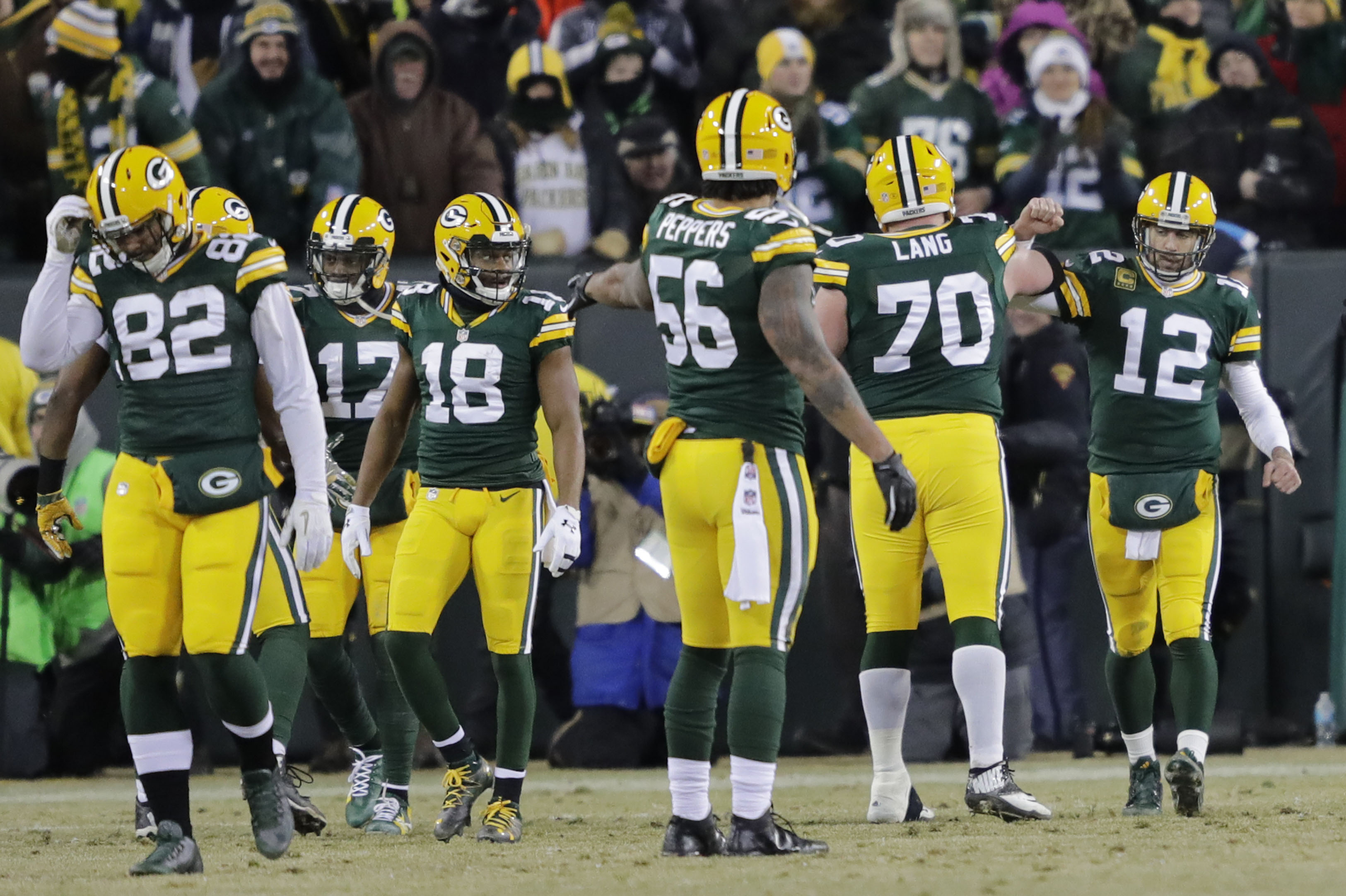 Once Rodgers got going — you can blame or credit the DRC injury or not (it's not as if Rodgers didn't lose both his top receiver and top running back in the game) — the Giants didn't stand a chance.
And that was against hands down the best defense Rodgers is going to face in the NFC playoffs.
So if the Giants were unable to stop him, the question must be asked: Who is going to beat Rodgers and the Packers?
Don't be so sure it's going to be Green Bay's next opponent, the top-seeded Cowboys.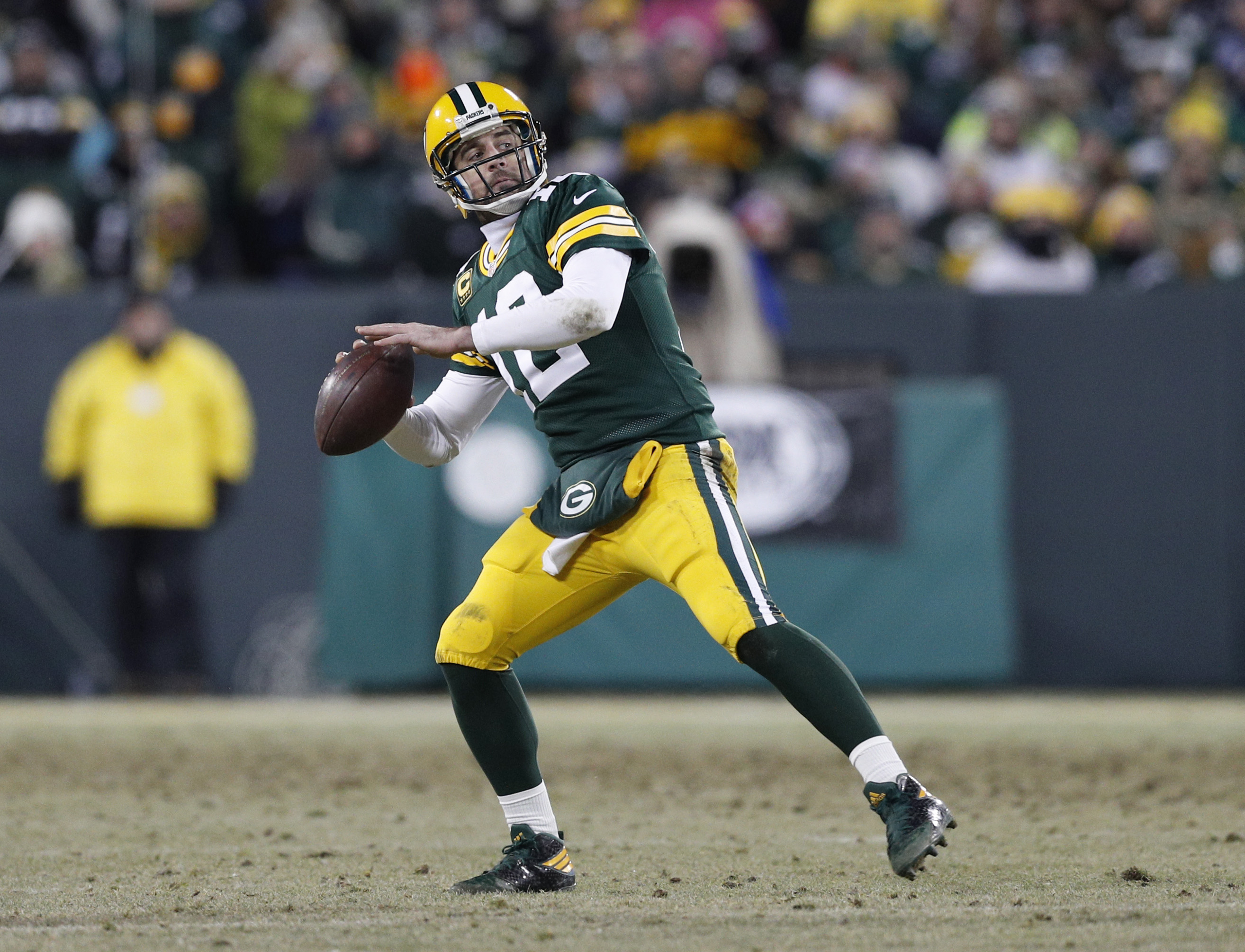 Dallas is a strong team — you don't go 13-3 in the regular season (really 13-2) without being strong — but the Packers stack up better than you think, especially against that Dallas defense.
Green Bay is going to put up points against the Cowboys — if Rodgers was able to hang 38 on the Giants in bone-shattering temperatures, he can score on this not-so-great Cowboys' defense indoors.
And the Packers' defense, led by Clay Matthews and Mike Daniels, is strong against the run. (Daniels, in particular, was spectacular on Sunday in run-stuffing situations). Green Bay stands a chance of at least slowing down the Dallas run game.
So can a rookie quarterback in the biggest game of his life outscore a Rodgers who's in the best form of his career?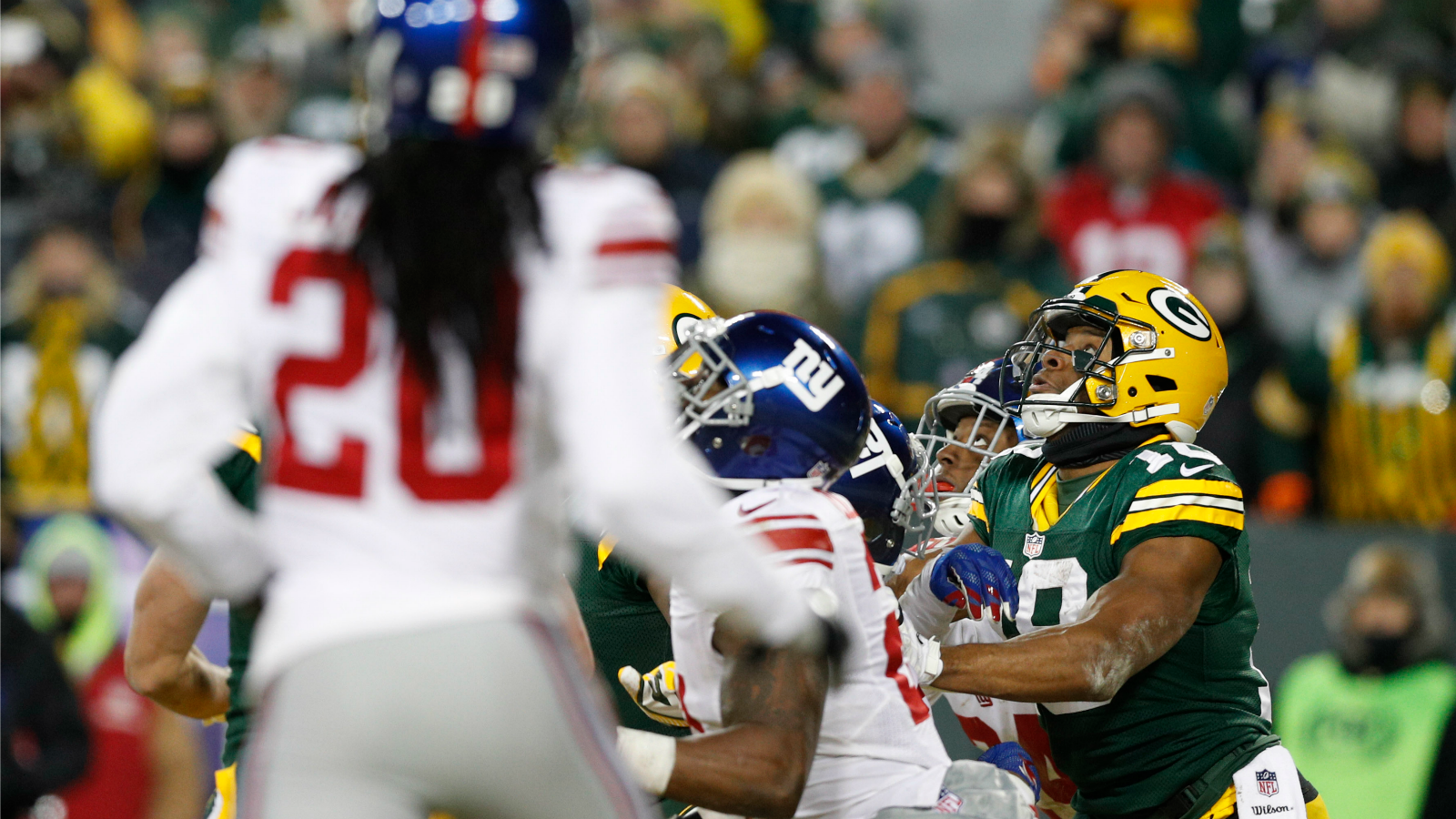 Rodgers is playing so well that it doesn't matter if Ty Montgomery or Jordy Nelson plays next weekend — so long as Rodgers has that offensive line in front of him, he could grab a few seniors from Ashwaubenon High and score three touchdowns.
And do you think that the Falcons or Earl Thomasless Seahawks are going to stop Rodgers? Both of those teams better hope their offenses are well-oiled for the NFC Championship game, should they advance.
Rodgers is on another level right now. So for all of Green Bay's injuries and deficiencies, you can't, under any circumstances, count out the Packers of any game — any matchup — this postseason.