Aaron Rodgers dresses like a cowboy to Packers luncheon (Photo)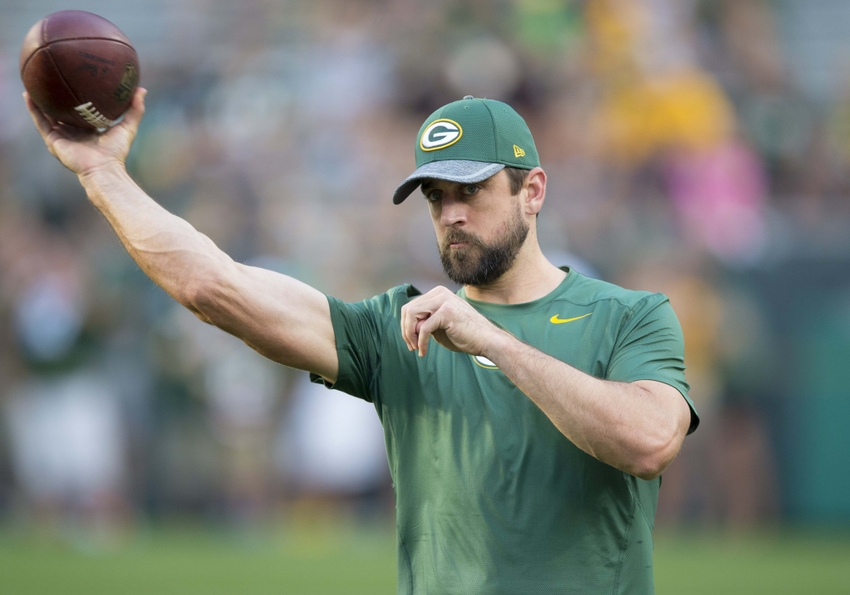 Aaron Rodgers did not disappoint with his outrageously awesome cowboy attire for the Green Bay Packers' Welcome Back! Luncheon on Wednesday.
Aaron Rodgers decided to go full Southwest with his get-up for the Green Bay Packers' Welcome Back! Luncheon on Wednesday afternoon. The Packers starting quarterback was decked out in his greatest cowboy attire for this mandatory luncheon in Green Bay.
Aaron never disappoints with his #Packers Welcome Back Luncheon look! pic.twitter.com/m7CJ7EIFKo

— Green Bay Packers (@packers) August 31, 2016
Though the picture tweeted out by the Packers official account does not show Rodgers' boot/spur game, he's got everything else going for him in this outfit. The cowboy hat he is wearing crisp, the bolero neck tie is on point, the shirt is an immaculate periwinkle, and the belt buckle brings the whole outfit together.
If only Rodgers put on his nice jeans, then he would have Sam Elliott getting out of Dodge as the best looking cowboy in the land. Rodgers is even rocking a solid mustache. He's done so at times during previous NFL seasons, but he's a tough looking son of a gun in this picture.
Rodgers is looking at potentially a very special season with the 2016 Packers. The NFC North is almost a guarantee for Green Bay now that the Minnesota Vikings will be without quarterback Teddy Bridgewater all year.
Rodgers could very well lead the Packers back to the Super Bowl in a tough NFC this fall. He has to be one of the front-runners to bring home 2016 NFL MVP. He'll have back his favorite wide receiver in Jordy Nelson and Green Bay will play a second-place schedule this fall.
How long did Rodgers know that he was going to wear this get-up to the Welcome Back! Luncheon? Does it matter, as Rodgers is probably the best player in the NFL today. This cowboy is going to have a great year for the 2016 Packers.
This article originally appeared on