A Christmas Wish List for the San Francisco 49ers Faithful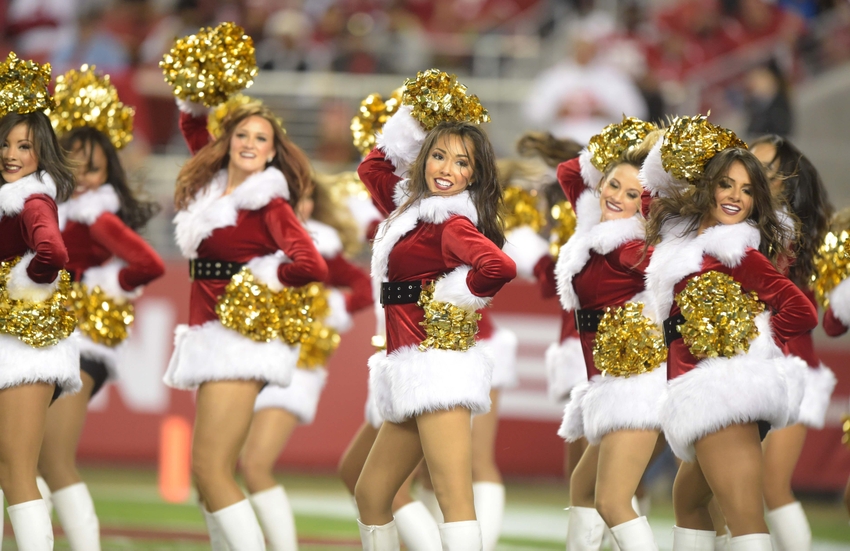 The holiday season is upon us, and fans of the San Francisco 49ers certainly have their fair share of wishes for the franchise after what has been a dreadful, painful 2016 season. Of course we had to break down those wishes, right?
Chances are, if you're a San Francisco 49ers fan, you have a few Christmas wishes you're piling up for your 1-9 franchise heading into the holiday season.
49ers vs. Dolphins: Previewing Week 12 for San Francisco
For those who don't like/celebrate Christmas, feel free to copy and paste whatever winter holiday works best for you. We're keeping this Niners-related, remember?
I don't know how many tweets and comments I've read in recent months stating, "I wish the 49ers would do this," or "I wish that guy was gone." Well, let's accumulate some of the best ones the NIners Faithful would have on their Christmas wish lists this season.
Why? Because we can. Thanksgiving is over now, and we're all out into the commercialism of the December month.
Yes, I'm being cynical here.
And I'm going to keep things this way moving through some of these nice and not-so-nice wishes to pass along to Santa Claus, Jed York or, heck, even Roger Goodell.
It doesn't matter who receives the wish note.
Get Rid of Thursday Night Football
OK, Goodell. This one's for you.
Thursday Night Football is lame outside of Thanksgiving. That's the only Thursday we should be able to stuff our faces with the NFL. The rest of the games almost always stink. Just ask the guy below:
Seriously, it's bad. The teams can't prepare enough, players aren't rested and the product revealed is lame. Really lame.
Kudos for trying to liven things up with those color rush uniforms though. It didn't work.
Take Trent Baalke with You
Santa, St. Nick, whoever breaks into my house and eats my cookies… can you please take general manager Trent Baalke back to the North Pole with you?
Baalke did some good things here and some OK things there early on during his tenure. But all I need to say is look at how many people and analysts point out how the 49ers don't have talent on this roster.
It's a roster Baalke built! That's what GMs do… build rosters.
And San Francisco has one of the worst in the league despite the fact no other general manager has had more draft picks with which to work over the same time span — it's true, go look it up!
Sure, if it ain't broke, don't fix it. But in the 49ers case, "broke" doesn't even begin to describe the situation.
I'll be your general manager, Jed York. Seriously. You might need to have someone explain the nuances of contract language and whatnot, but even I can tell you about the talent this team could use right now.
Fins Us a Franchise Quarterback
Please, someone. Colin Kaepernick is going to have one foot out the door by the time Week 17 rolls around. He can't sign off on his opt-out clause soon enough.
I'd like the 49ers to be like oh-so many of those other NFL teams — ones with quarterbacks you know are good and are going to be around for a long, long time.
Yes, I grew up spoiled with Joe Montana and Steve Young. But I paid my dues during the mid-to-late 2000s. Tim Rattay and Cody Pickett, anyone?
I'm not asking much here.
Please, Please, Please Let Myles Garrett Fall in the NFL Draft
Wherever the 49ers end up in the 2017 NFL Draft, please make the other teams ahead of San Francisco pick someone else other than Texas A&M pass-rusher Myles Garrett. He's the best player in the draft, and the Niners could use a best-type guy now.
The Cleveland Browns will probably have the No. 1 pick. And while I hate to keep suffering Browns fans heading on the same path, I'd like to be a little selfish.
Garrett to San Francisco… with a little bow on top for good measure. That's it.
Oh, and a nice middle linebacker or wide receiver would do as additional gifts, thanks.
This article originally appeared on