6 ridiculous facts about Ryan Fitzpatrick's 6-interception game
Ryan Fitzpatrick threw six interceptions in the New York Jets' 24-3 loss to the Kansas City Chiefs. On the bright side you can say he made history. The down side — well, pretty much everything else. (All stats begin with the AFL/NFL merger in 1970.)
1. Tom Brady, playing a full season, had seven interceptions in all of 2015. This year, no quarterback had six interceptions in Weeks 1 and 2 combined.
2. Fitzpatrick is the first quarterback since 2007 and just the fourth this century to throw six (or more) picks in one game. Overall, just 21 men had thrown for six or more since the AFL/NFL merger. Three (Joe Namath, Bobby Hebert and Brian Sipe) did it twice. All quarterbacks to do it saw their teams lose.
3. The last guy to do it, by the way, was some dude named Peyton. The recently retired Mr. Manning will be the fourth Hall of Famer to throw six or more picks, with Namath, Ken Stabler and Brett Favre being the others. Namath actually had another in the '60s, giving him three for his career, and Favre is the only one to do it in the playoffs.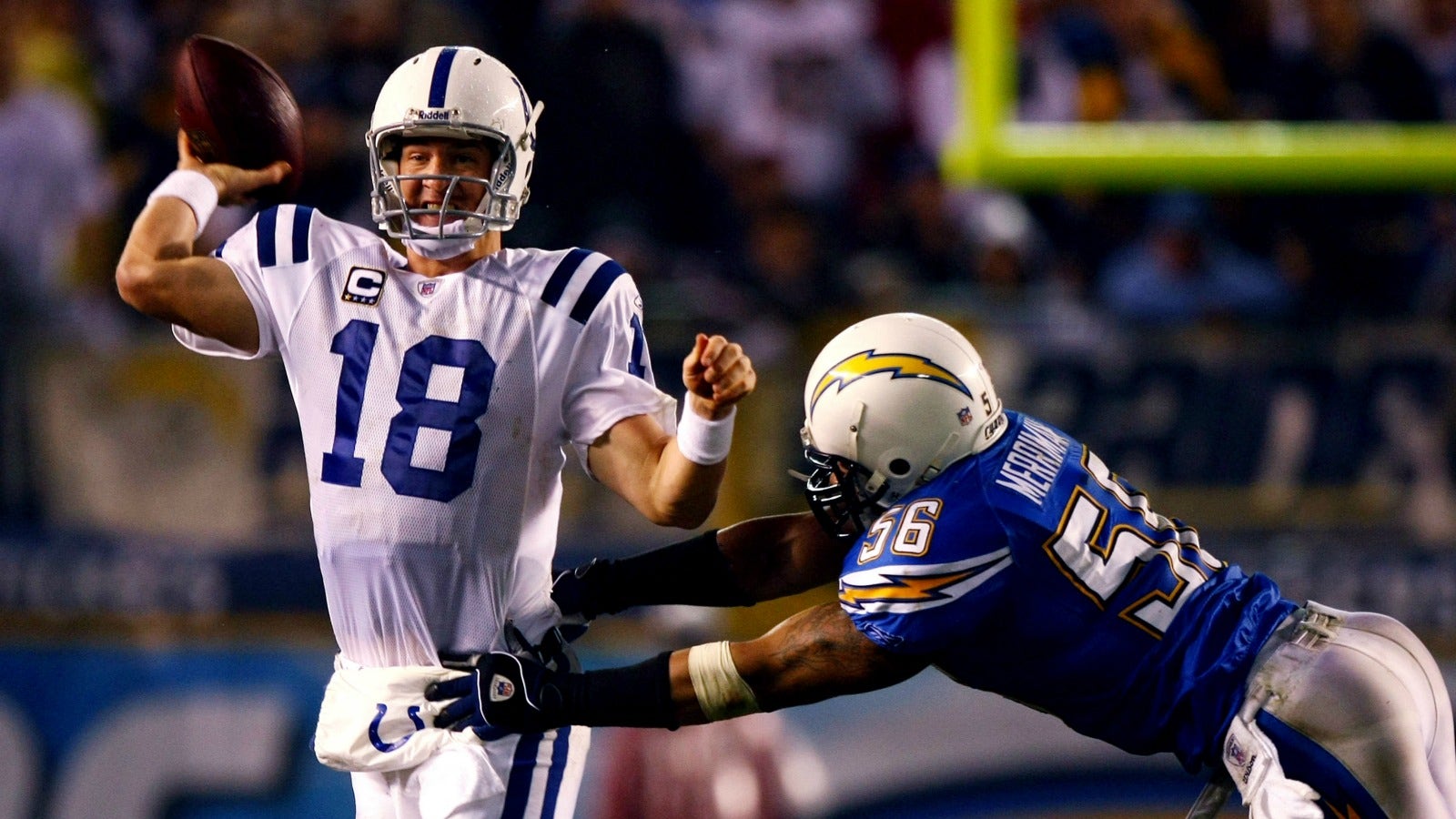 4. The NFL record for interceptions in a single game is seven, held by three men: Stabler, Steve DeBerg and Ty Detmer.
5. The Sunday stat line for the Harvard product: 20-for-44, 188 yards, zero TDs, six INT, zero sacks, 18.2 rating. Only three of the six-plus-INT quarterbacks had a lower rating. Fitzpatrick's 4.3 yards-per attempt were the third-lowest amongst this illustrious group. It's been 41 years since someone did that — Namath, in the last of his three six-interception games. (Broadway Joe had one before the merger too.)
6. Back to that Peyton performance: It was the closest of any of these games, with Indianapolis losing 23-21 to the Chargers back in Week 9 of 2007. What's amazing is that Indianapolis had a chance to take the lead with 90 seconds left, but Adam Vinatieri missed a 29-yard field goal. The Colts would go 13-3 that year but lose their first playoff game to … the Chargers.
After Sunday's game, Jets coach Todd Bowles was asked about whether the team was still Fitzpatrick's. "There's no question," he said, ironically answering a question about whether Ryan Fitzpatrick was still his starting quarterback.