Super Bowl moment No. 50: Cowboys' Brown torments Steelers
As we count down to Super Bowl 50 in Santa Clara, it's time to look back on the magical and memorable moments in the 49 previous Super Bowls. FOX Sports senior NFL writer Alex Marvez has ranked the 50 greatest moments in the big game's big history, and every weekday from now until Feb. 7 we'll unveil the latest addition to our countdown. Coming in at No. 50, the heroics of Cowboys cornerback Larry Brown in Super Bowl XXX.
Larry Brown joined Miami's Jake Scott (Super Bowl VII) as the only defensive backs to win Super Bowl MVP honors. For this he can thank Pittsburgh quarterback Neil O'Donnell, who gift-wrapped two interceptions by throwing them directly at the Dallas cornerback.
The second turnover was the most critical. With the Steelers driving and trailing by the three points with less than four minutes remaining, O'Donnell and wide receiver Andre Hastings miscommunicated on a route. Brown secured the interception, which led to Emmitt Smith's touchdown run that helped clinch the Cowboys' third Super Bowl win in a four-season span.
"They had been running slants on me all day and I got a jump on it," Brown told reporters afterward.
Watch highlights of Super Bowl XXX here. Here's a few more looks at Brown's heroics: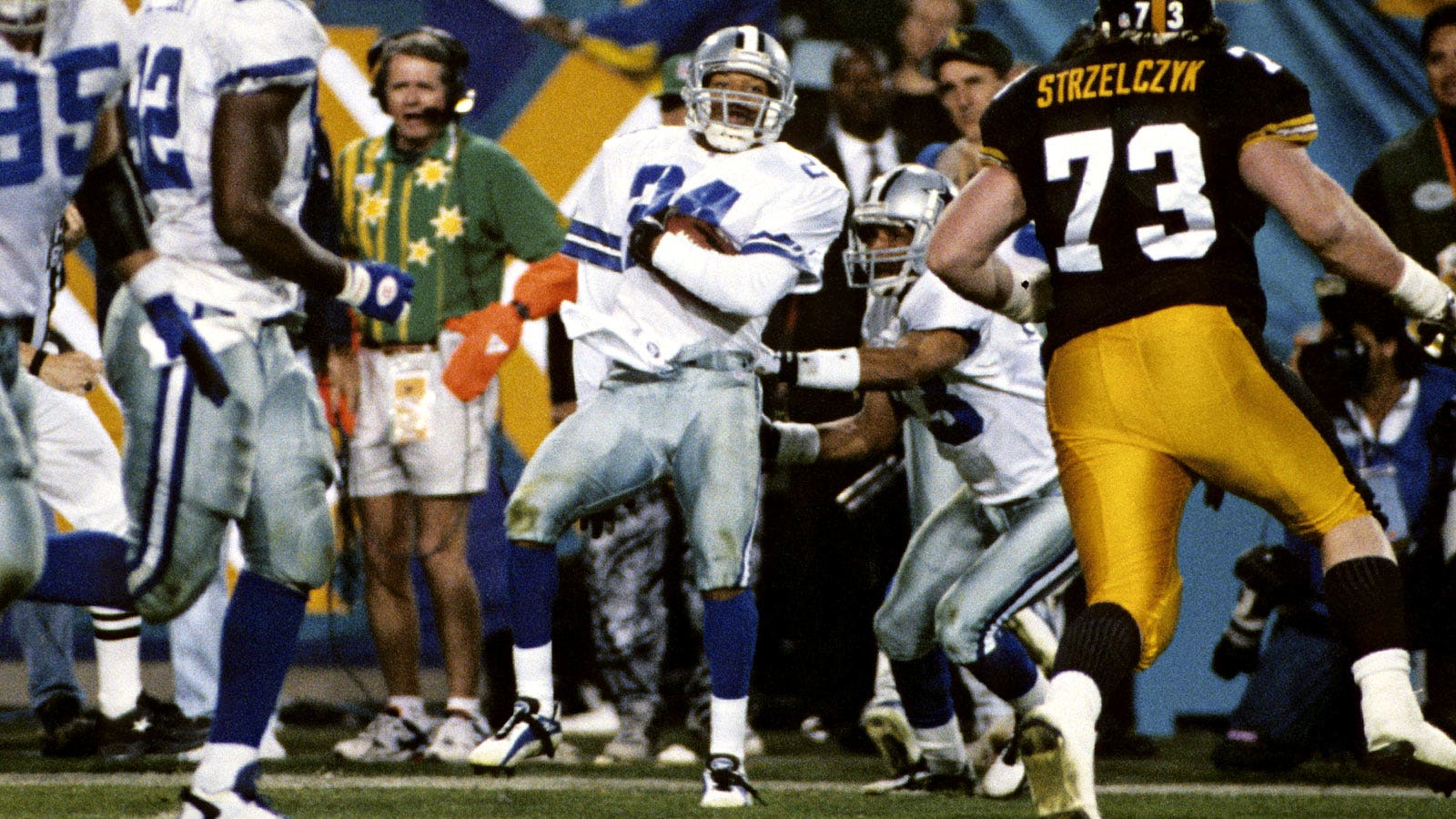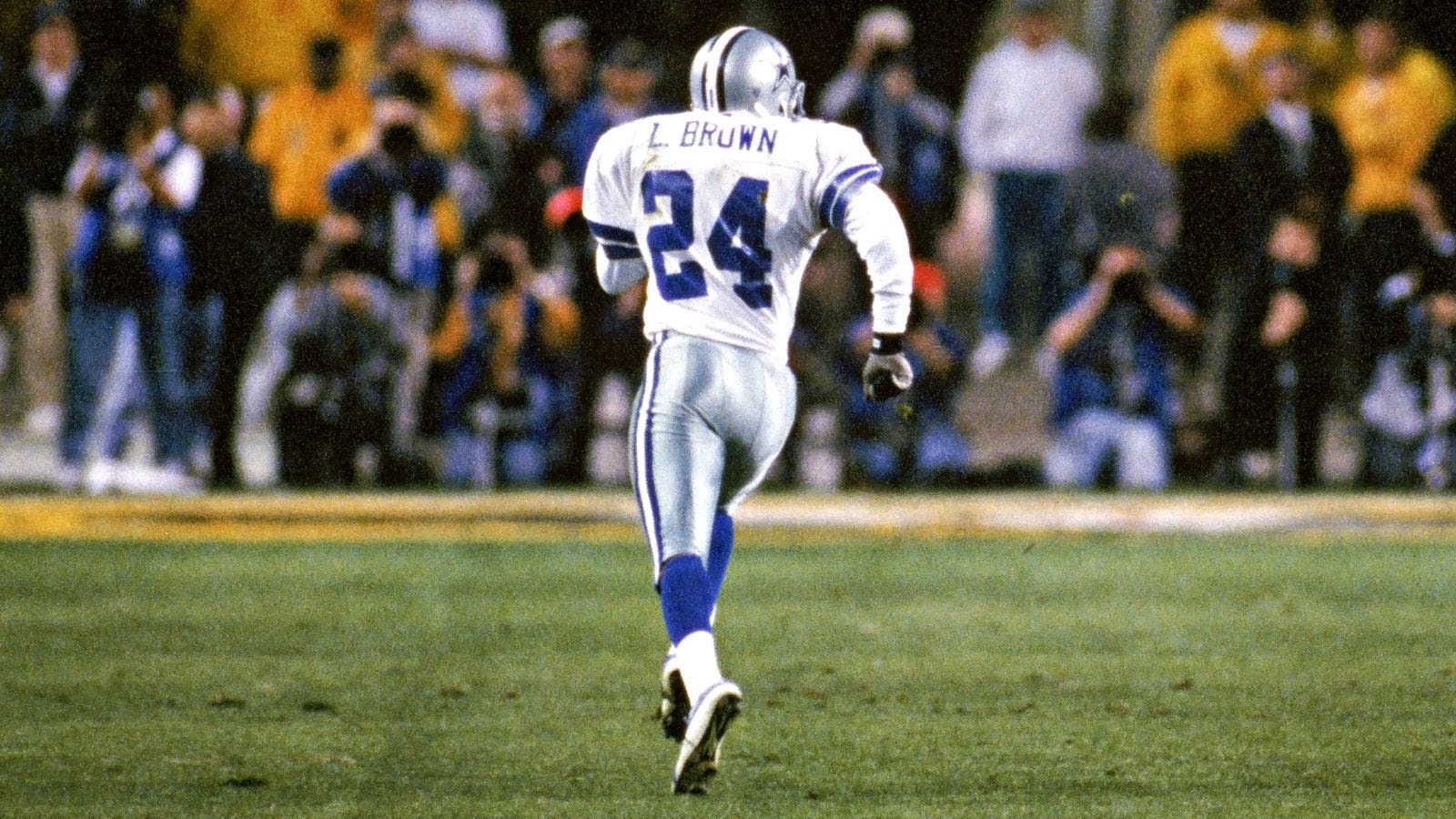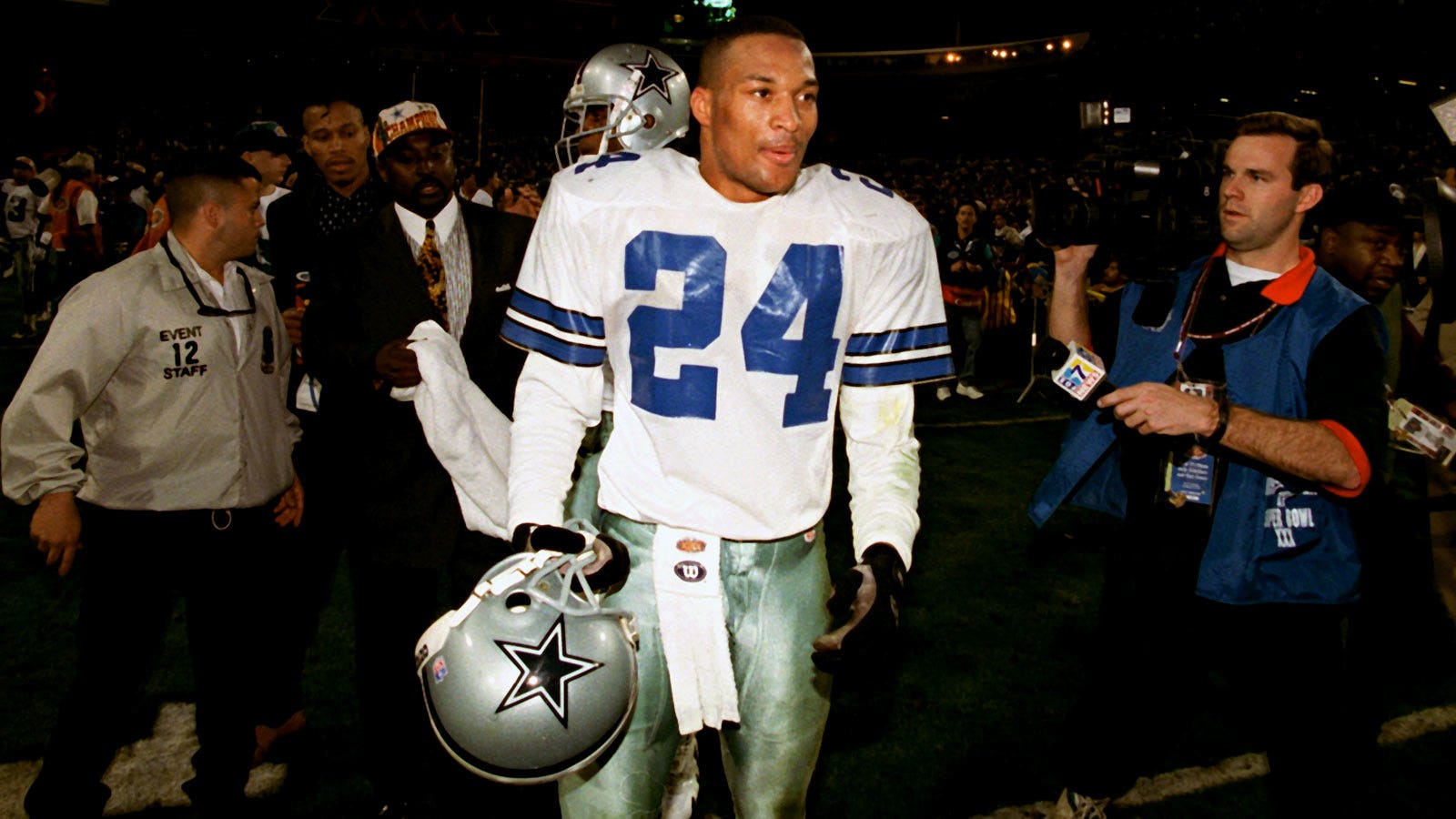 Final score: Dallas 27, Pittsburgh 17