5 Under-the-Radar Free Agents the 49ers Should Sign in 2017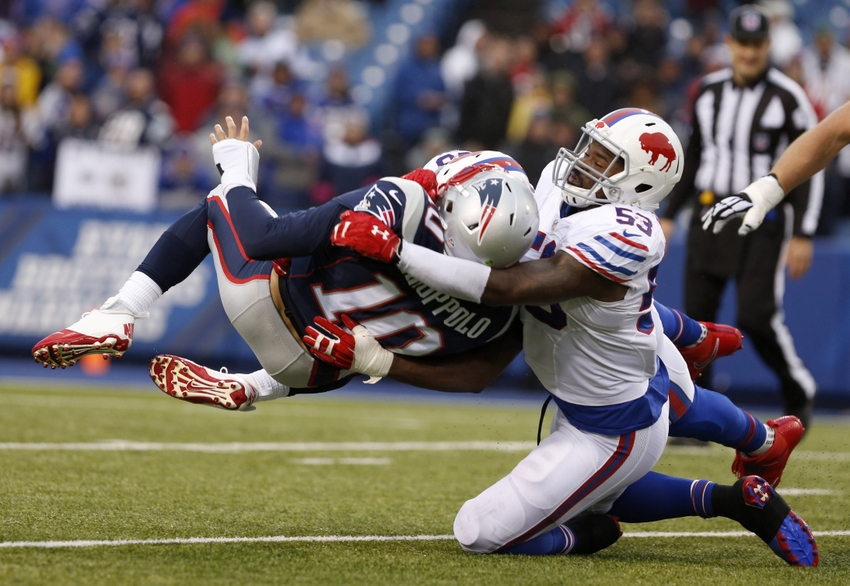 In a season of lost hope, the San Francisco 49ers have little to look forward to in 2016. But with a few cuts and players leaving as free agents, and with rollover cap space from 2016, the team could have upwards of 90 million to spend in free agency in 2017.
Yes , the 49ers will have nearly $50 million in cap space to spend during this next offseason, per Over the Cap.
And while we all would like to think free agent wide receiver Alshon Jeffery, quarterback Kirk Cousins and linebacker Lorenzo Alexander would sign with the 49ers, realistically that most likely will not be the case.
The team's perceived instability, in regards to it's current general manager Trent Baalke, the rumors head coach Chip Kelly may head back to college and the shaky leadership by CEO Jed York do not sit well when players are deciding on where to sign.
Sometimes the money just isn't worth the hassle, and money will be plentiful for quite a few teams come this offseason. So the team may have to look at alternative options in free agency.
So with that said, let's take a look at a few under-the-radar players the team may target in 2017.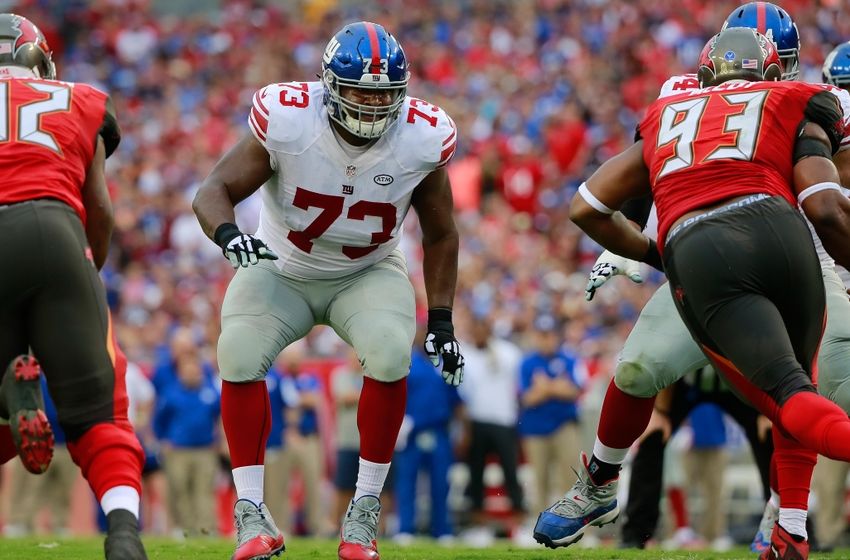 Marshall Newhouse
The New York Giants had offensive lineman Marshall Newhouse begin the year at his familiar right tackle position. But with various injuries along their O-line, Newhouse has also filled in at the guard position. And he has acquitted himself well, showing out as the most versatile lineman for the G-men.
At 6-foot-4 and 328 pounds, Newhouse has the size. But it's his versatility and athleticism for a man that size that the 49ers could utilize along their embattled offensive line.
The success of the 49ers, and most teams, starts with the play along both the offensive and defensive lines.
With Joshua Garnett starting to show some promise in his inaugural season, and the relative youth they have with Andrew Tiller, Trent Brown, John Theus and Fahn Cooper, adding a player with six years of starter experience to this group could be just what the team needs.
John Simon
Outside linebacker John Simon was originally drafted by the Baltimore Ravens in the fourth round of the 2013 NFL Draft, then signed a tender with the Houston Texans after being waived by the Ravens before the 2014 season.
In his third season, Simon recorded five sacks, 53 tackles, and a fumble recovery. He currently has 3.5 sacks and 49 combined tackles this season, and his arrow seems to be trending up.
He is the type of player who could potentially get you 10 sacks in a season and be a disruptive force pressuring the QB from the outside linebacker position, something the 49ers have lacked since Aldon Smith donned a Niners jersey.
Terrelle Pryor
The former Ohio State Buckeye quarterback has redefined himself as a pretty solid NFL starting wide receiver.
Wide receiver Terrelle Pryor has accumulated 627 yards on 51 receptions for a team that has used six different QBs this season and is currently starting a rookie in Cody Kessler.
Pryor seems to be getting better and better with each passing week. And for the 49ers, getting players who are improving and trending upwards is the key to trying to rebuild, when utilizing free agency  to supplement what figures to be a huge draft for the 49ers in 2017.
Mike Glennon
Yes, I would love the 49ers to trade for New England Patriots quarterback Jimmy Garoppolo and hire Pats offensive coordinator Josh McDaniels to coach him. But the chances of that are slim and none.
So with that said, and with the thought that neither Blaine Gabbert nor Colin Kaepernick are the answer going forward, the Niners could take a chance bringing in Tampa Bay Buccaneers QB Mike Glennon.
Glennon has solid career numbers with 30 touchdowns against 15 interceptions with a near-60 percent completion percentage in his four years in the league.
And while I am not saying he is a high caliber NFL starter, he could bridge the gap while the team looks for it's next franchise QB. He could be a more stable option than either quarterback the Niners have used this season.
I could see the Niners keeping Christian Ponder and signing Mike Glennon while drafting a QB in this year's draft.
Sure, it's not Garoppolo. But it could be a decent plan should they not be able to trade for Jimmy G.
Zach Brown
Linebacker Zach Brown is a player I believe is just hitting his stride.
After a few seasons with the Tennessee Titans that saw him accumulate 93, 91 and 77 tackles with an injury season in between, Brown has 89 tackles and three sacks for the Bills in just nine games this season. He had signed a one-year deal with Buffalo and becomes an unrestricted free agent after the season.
With linebacker NaVorro Bowman's second season-ending injury in three seasons, and the unproductive play of the team's current crop of inside linebackers, this signing would make so much sense.
Saying the team has struggled in run defense this season would be a huge understatement. Putting a solid tackler and playmaker in the middle of that defense could go a long way in filling a huge position of need going forward.
While we may not know just yet if general manager Trent Baalke will return, the team needs to have a plan to use some of the abundance of cap space it has to make this team more competitive next year.
Otherwise, Levi's Stadium may be a complete ghost town come next season.
This article originally appeared on