5 suggestions to improve the NFL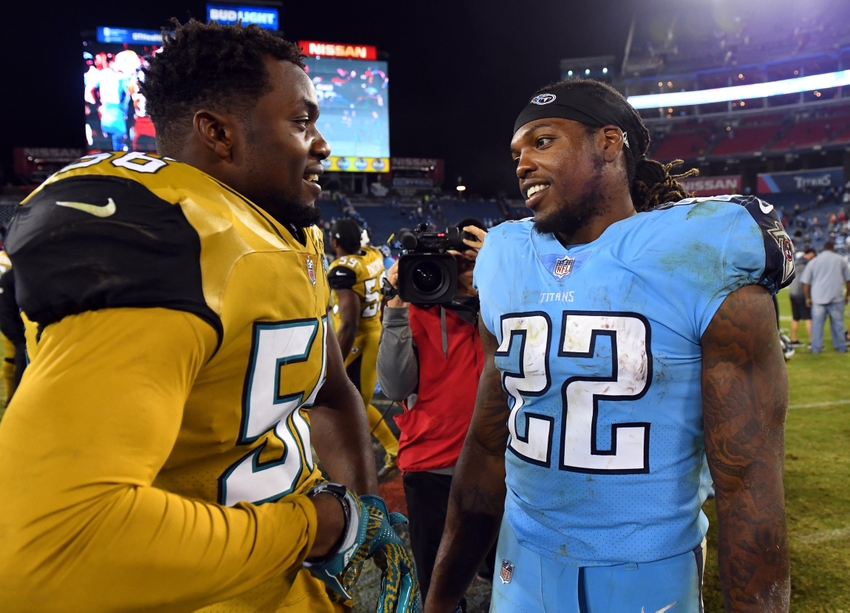 The NFL mostly gets it right, but here are five suggestions the league should consider to make its on-the-field product better overall.
Some people love to nitpick minute issues with how the NFL conducts its business. The truth is that it has done a phenomenal job of making it a 365 day a year league by staying relevant nationally year round.
Obviously, there is still room for growth both internationally and domestic for the product we enjoy on fall Sundays. Here are five minor tweaks the NFL could do make its product even better.
5. Ensure four 4:00 p.m. ET games every week
Even on weeks when six teams are on byes, there is no reason for the NFL to not have four games in the 4:00 p.m. ET slot. This will help football fans that paid to for the Red Zone Channel get the most out of their purchase.
By doing this, it makes West Coast football fans feel more included as viewers than they are right now. Having four 1:00 p.m. PT start times would allow people on the West Coast to still enjoy football on a Sunday, even if they happen to sleep in or have other stuff going on in the morning.
Not every 4:00 p.m. ET game has to be on the West Coast. Because it is a later start time, it makes fans of East Coast and Midwest teams feel like their game is more special than it probably is. It's a perception thing. Frankly, it will get more eyes on a television set than a 1:00 p.m. ET kickoff would.
Both CBS and FOX will still get their 4:00 p.m. ET game of the weeks. Maybe the NFL Network could simulcast a game at that time to further boost ratings?
Red Zone Channel folks would get the four games at the same time they covet. People that enjoy football on cable would have seemingly three of the four games to choose from. Having four 4:00 p.m. ET games makes the NFL even more accessible than it already is.
4. Use a third-party for levying out punishments
This is the biggest criticism of Roger Goodell's commissionership for the last decade. He's aloof when it comes to levying out appropriate punishments. He and the NFL are completely tone-deaf when it comes to domestic violence issues.
For whatever reason, Goodell and the NFL continue to put themselves in the business of punishing teams and players when they really don't have to. The NFL and the NFLPA are at each others throats more times than not when it comes to their collective bargaining agreement. Why can't a third-party litigation firm be the unbiased arbitrators in these disputes?
It would lower the hostility between both the NFL and NFLPA. If those two parties can't reach an agreement, just go to arbitration like most contract-based business enterprises do when labor disputes are unresolved.
This delegation of power to an independent third-party would lessen the disdain some feel for the NFL. Perceived bias would be gone and maybe, just maybe the NFL and NFLPA would get on good terms for once. There is too much money at stake for both parties to be constantly in dispute with each other.
3. London games need to be played under the lights
The NFL is dead set on having games be played in London in perpetuity. Nobody really asked for it to happen, so it is up the NFL and the NFL alone to ensure that this television product is top-notch.
Three or four games a year in London is logistically possible, but why on Earth does the NFL feel the need to have these games start at 9:30 a.m. ET? Few folks on the East Coast remember that football is going on with those 9:30 a.m. ET start times until its halftime. People on the West Coast should not have to get up to watch a 6:30 a.m. ET kickoff…ever.
The best way to resolve this London issue is to make each kickoff start at 6:00 p.m. local time. That would make it 1:00 p.m. ET and 10:00 a.m. PT. American football fans would definitely tune in to watch that telecast coming from across the pond.
Having the games being played at night in London makes it all the more special. It would only feel like a 1:00 p.m. ET start for the NFL players participating in this series.
If the NFL makes those London matchups more intriguing, they could definitely be shown on either CBS or FOX. If not, well, they can show it on the NFL Network as a third option. The NFL made its bed with these London games, so it has to lie with them.
2. Make third-string quarterbacks matter again
This makes absolutely zero sense. What is the point of not making the third-string quarterback active on Sundays? Make it a 54-man roster with an extra guy to hold a clipboard on the sidelines. He's getting paid any way, so just let NFL teams have three active quarterbacks in games if they feel so inclined.
There are two reasons that this needs to happen immediately:
1.) Offensive line play has never been worse. This leads to quarterbacks getting hurt more often than in years past. Why did the Chicago Bears have to pray for Matt Barkley's health when Brian Hoyer got hurt in Week 7? Jay Cutler could have handed the ball off in a worst case scenario.
2.) The third-string quarterback would keep aging veteran signal callers in the league longer. Proven NFL veterans could mentor young franchise quarterbacks as a player/coach. This could help prevent Johnny Manziel or Robert Griffin III type of fiascos from happening as often.
This is a quarterback-driven league that rarely has more than 20 capable of being solid NFL starters at any given time. One could argue that having a near-40-year-old third-stringer might be to the boon of NFL offenses. That guy can either groom young franchise quarterbacks or be another disciple of the offensive coordinator's system. It only helps the overall NFL product.
1. Thursday Night Football must only come after byes
Like NFL in London, Thursday Night Football is a creation by the NFL office. It is the league's responsibility to make that a top-notch product. The idea behind it is solid, but Thursday Night Football needs some work.
It does oversaturate the football market a bit, but there is a way that the NFL can take advantage of this newfound piece of television real estate: not have Thursday Night Football every week and make sure that both teams playing in it are coming off their bye week.
This gives both teams on a Thursday night telecast 10 days to prepare for the game instead of the new norm of three days. Players will perform at their best with more rest and would have nine days to recover before their next scheduled game in two Sundays.
The NFL doesn't have to lean on divisional rivalry games on Thursday Night Football for travel and convenience purposes. It could schedule any two teams it wants to make this a weekly television spectacle.
Here is a logical fix to make Thursday Night Football better: Hold it in Week 1 to kickoff the NFL season. Bring it back in October once teams starting having byes. Make sure that if Thursday Night Football is happening in a given week that both teams playing in it are coming off byes.
Thursday Night Football doesn't have to be every week, it just needs to be a solid production every time it happens. Give the players a chance to be at their best in this mid-week primetime telecast. This is the easiest fix for the NFL to make and could be the most profitable for the league.
This article originally appeared on