5 reasons the Minnesota Vikings can save 2016 season without Norv Turner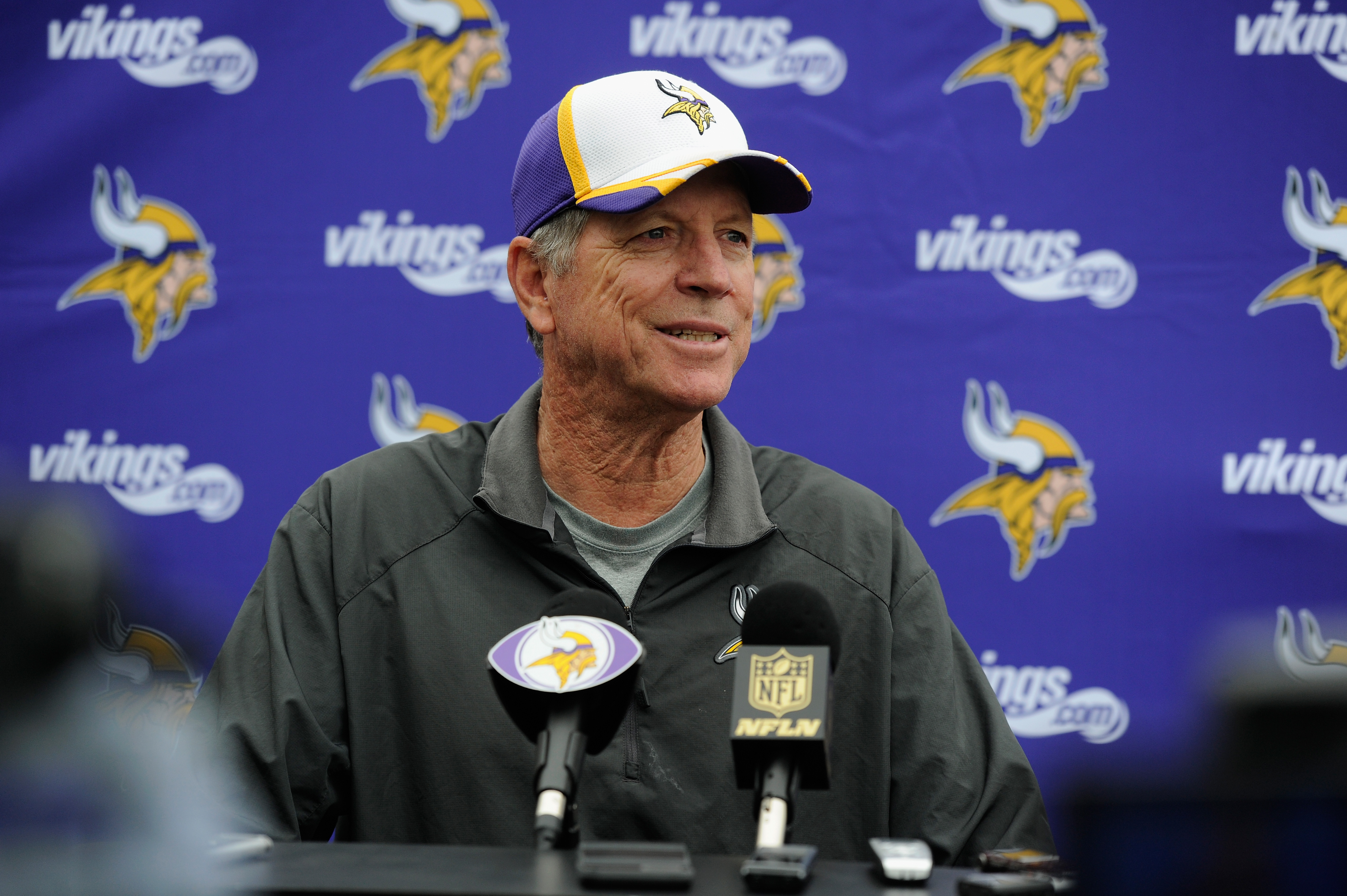 After the sudden resignation of offensive coordinator Norv Turner, here are five reasons the Minnesota Vikings can save an once-promising season.
After a second straight dismal showing on Monday night against the Chicago Bears, ESPN's Adam Schefter was first to report Norv Turner has resigned as offensive coordinator of the Minnesota Vikings.
An injury-riddled, and thus even more talent-deficient, offensive line is the top reason for the Vikings' offensive struggles since their bye week. But that bad play from the offensive line dates back to last season, as Teddy Bridgewater was pressured more than any quarterback in the league.
Sam Bradford was not sacked much during Minnesota's 5-0 start, but the Philadelphia Eagles offered a blueprint to change that in Week 7 (six sacks) and the Bears followed it on Monday night while finishing with five sacks of their own. Bradford acknowledged as much during his post-game press conference Monday night, suggesting the Vikings are seeing more zone coverage to take away the quicker passes that allowed the offense to operate efficiently during the undefeated start.
Turner is gone, by resignation or veiled firing, but here are five reasons the Vikings can turn around their 2016 season in short order.
5. Less Strain On The Defense
The Vikings' defense was the lead reason for the 5-0 start, but on Monday night they had their worst effort of the season against a Bears' offense that should have easily been handled. Four punts by Jeff Locke in the first quarter Monday night surely didn't help
Minnesota's defense is too talented to struggle for long, but a constant parade of three-and-outs by the offense over the last two games probably has the unit fatigued. Turner is to blame for that lack of offensive efficiency, so his departure and the prospect of sustained drives should put the Vikings' defense back on track quickly.
4. A Change In Offensive Play-Calling That Did Not Work
During the aforementioned, solid, efficient, but largely unspectacular start to the season offensively, Bradford was operating a system that had West Coast offense principles centered on quick, short passes that most kept the quarterback clean.
That kind of play-calling is a direct contradiction to the "Air Coryell" offense Turner favors, which is predicated on a strong running game, play action and downfield passes. The Vikings have the league's worst rush offense right now, so that renders play-action mostly useless.
But over the last two games, coincidentally or not coming off a bye week, Turner's play calling went back to deeper drops for Bradford and slower developing routes for pass catchers. The Jake Long-T.J. Clemmings dual turnstiles at offensive tackle don't allow for that to work consistently, or at all really.
Turner inexplicably changed his play calling, and went almost all the way back to what worked for him years ago. That kind of coaching is short-sighted and exceedingly old school, so Turner needed to go.
3. The Writing Has Been On The Wall For Awhile
Questions about Turner's play-calling patterns date back to a loss to the Arizona Cardinals last season. Bridgewater openly wondered about the play-calling in that narrow loss, so belief in Turner on the field may have been slowly eroding all-around.
The hiring of two former head coaches during the offseason opened some eyes, with Pat Shurmur coming in with the eventual title of tight ends coach and Tony Sparano coming in as offensive line coach. That points to head coach Mike Zimmer being open to new ideas and acknowledging what he doesn't know, as he did by hiring Turner as offensive coordinator in the first place, and Turner was surely tentatively on the hot seat if he was not open to new ideas from Shurmur and Sparano.
Turner may have stayed on as Vikings' offensive coordinator to keep the door open for his son, quarterbacks coach Scott Turner, to directly succeed him as offensive coordinator. That turned out to be a dangerous idea, or at least a dangerous assumption about his own job security, so Turner needed to go before things deteriorated further. As it were, Scott Turner will remain as Minnesota's quarterbacks coach.
2. Pat Shurmur Is A Long-Term Option
Shurmur, as expected, has already been promoted to interim offensive coordinator in Turner's stead. Reported "rumblings" have resurfaced suggesting Turner was going to retire after this season no matter what, which on its own is hardly shocking since he's 64 years old.
Pat Shurmur, on the other hand, is 51 years old with two seasons as head coach of the Cleveland Brown (2011 and 2012). He also worked under Chip Kelly as offensive coordinator of the Philadelphia Eagles for nearly three seasons, before becoming interim head coach for the final game of the 2015 season after Kelly was fired. So right or wrong, Shurmur surely left Philadelphia having absorbed some of Kelly's ideas about spread offenses and pushing the pace. The Vikings' early season offense showed some of those principles, before Turner seemed to seize control and shut out any input from Shurmur.
Turner was probably a short-timer in Minnesota from the start, so it's not too surprising he essentially lasted two and a half seasons as offensive coordinator. Shurmur is a much younger guy, with (at least theoretically) more energy, a wider swath of ideas and a fresh approach.
1. The Pat Shurmur-Sam Bradford Connection
Prior to becoming the Browns' head coach, Shurmur was offensive coordinator for the St. Louis Rams in 2009 and 2010. His final season in that job was also the year Bradford was drafted No. 1 overall, and won NFL Offensive Rookie of the Year (3,512 passing yards).
Bradford and Shurmur reunited as quarterback and offensive coordinator last season with the Eagles, and Bradford set career-highs in completion percentage (65 percent), passing yards (3,725) and yards per attempt (7.0) over 14 games. Bradford has had the two best seasons of his career with Shurmur as his offensive coordinator, which is not a coincidence.
After making the trade to acquire Bradford from Philadelphia in early September, in the aftermath of Bridgewater's devastating knee injury, Vikings' general manager Rick Spielman acknowledged Shurmur as someone who was consulted about the team's possible new signal caller. That was not too surprising to hear, given the circumstance of looking for a new quarterback less than two weeks before the season opener, but Shurmur's positive thoughts about working with Bradford can be noted.
Shurmur knows what Bradford does well (arm strength, quick release, pre-snap recognition, etc.) and what he doesn't (mobility), perhaps better than any other coach around. Keeping Bradford upright more often has to be the priority, regardless of the offensive line's shortcomings, and Shurmur taking the reigns of the offense makes that more likely to happen going forward.
More from FanSided
This article originally appeared on