5 NFL Trades for 2017 Offseason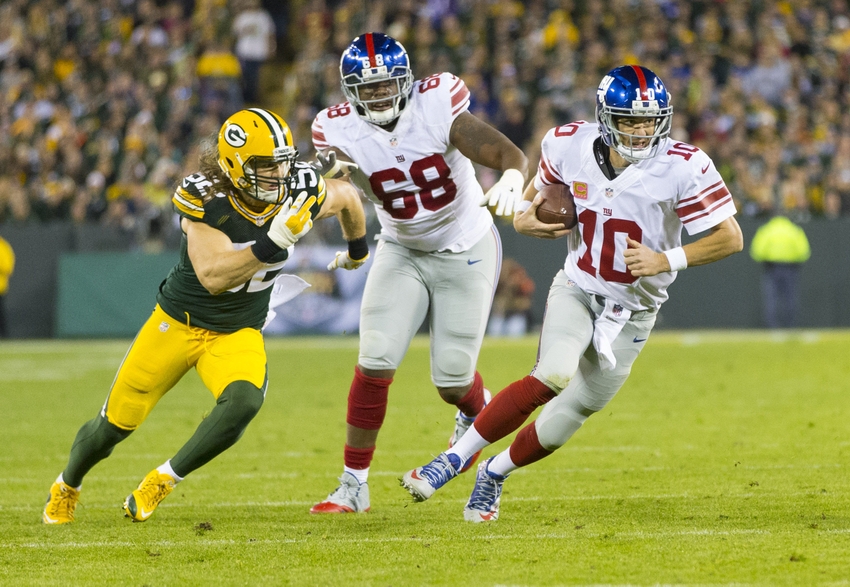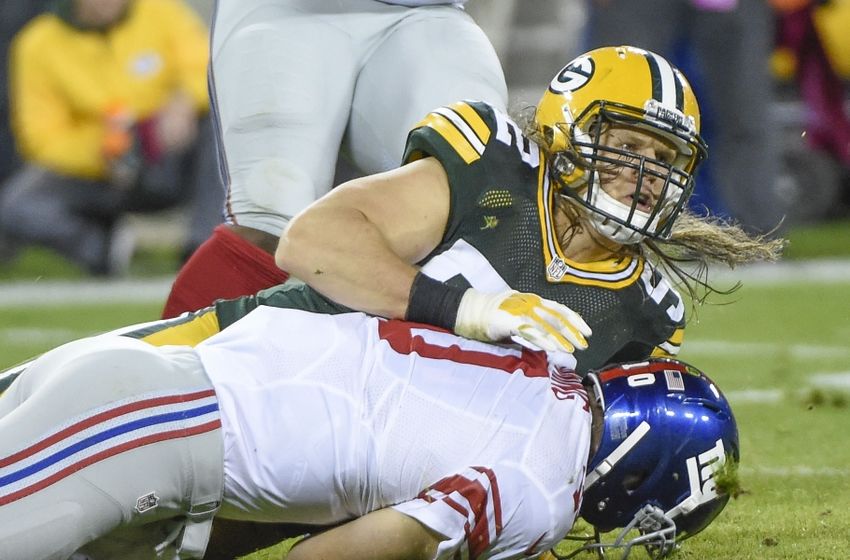 Which NFL Trades should take place during the offseason and what type of return to expect.
With the season winding down, our gaze turns to the 2017 offseason. Besides draft prospects and impending free agents, what NFL Trades could we see?
Clay Matthews, EDGE Green Bay.
The packers dumping one of the cornerstones of their franchise? Matthews has been a truly great player for them and is one of their most marketable stars. So this might seem crazy but really isn't.
Matthews has been slowing down in various ways for 3 seasons. He's no longer the top flight defender who can take over a game. He's still a very good defender but he's being paid in the top 3 of his position.
He's only behind Miller and Justin Houston among 3-4 EDGE rushers in average salary. And he's up for a new contract in 2 seasons. The Packers have a window to move him in the spring of 2017: his dead cap charge drops so that they could save 11 million if he leaves.
The Packers need to shake things up. Especially their defense. If this author was in charge of the franchise, Dom Capers would be shown the door. And then the talent would be to change.
Matthews isn't the primary problem with the defense. However he isn't doing enough to hide the rest of the problems. In the past, their lack of secondary talent was hidden by the consistent pass rush. Especially coming from Matthews.
Since that's dropped off and Shields basically has missed the season, this deficiency has been exposed.
To quote Prop Joe: "I got a proposition for you": The Packers send Clay Matthews to Pittsburgh for Mike Mitchell, Jesse James and a 3rd round pick.
The Steelers make the deal so that they have 2 talented edge rushers again. Dupree and Matthews would make for an effective duo.
The Packers get a safety to team with Clinton-Dix. A tight end who they know can contribute in the receiving game and a 3rd rounder. They also clear out some cap room to use on a general improvement of the defense.
Trent Williams, OT, Washington
The Redskins have themselves a bit of a gordian knot this upcoming offseason. They have a decent amount of cap space, but that's largely thanks to 25 impending free agents(24 in reality since they have an option on Junior Galette).
The big decision is on Kirk Cousins. If they decide to retain him, he will cost at least 24 million for 2017. This complicates things for them and they will seek to find cap space to try to pay him. That is if they decide to retain him for at least another season.
One way that they could save this money is by dealing Trent Williams. His cap charge is pushing 60 million over the next 4 seasons.
More from With the First Pick
Since he was suspended, the Redskins haven't noticed much of a drop off in play with Williams' backup Ty Nsekhe. He's also one of those aforementioned 25 free agents in the spring of 2017.
Trent Williams has also tested positive for a controlled substance or missed a test multiple times since the NFL draft combine. And he's very lucky that he didn't get a 10 game suspension in 2016. The next time he tests positive or misses a test he will get 10 games off.
There has been speculation that since the Redskins have been so happy with Nsekhe that Williams might move to left guard when he returns. That seems like pure speculation. However it could indicate that the team might be ready to move on from Williams.
To quote Prop Joe: "I got a proposition for you": The Panthers send a 2017 2nd round pick and a conditional 2019 1st round pick based on how many games Williams plays in 17/18 for Williams.
The Redskins clear out a lot of future cap room, whether that's for Cousins or not. They also get to keep Nsekhe in place while getting 2 potentially high draft picks.
The Panthers..well check out Cam Newton's body if you want an explanation of why the Panthers would make such a bold move.
Tony Romo, QB, Dallas
This one should be pretty obvious. Dak Prescott has a hammer lock on the job right now and Romo makes far too much to be a backup.
Nor should he be a backup. He's still a very talented passer in a league that always scraps the bottom of the barrel for quarterbacking talent.
Any team that deals for him has to understand his injury history and his contract. Stripped of bonus charges, his contract would be 3 years for 55 million. Obviously a new deal would be forthcoming.
Those factors and his age will limit the market for him and probably reduce his trade value. He'd still be the top passer available no matter what happens with Kirk Cousins.
Want your voice heard? Join the With the First Pick team!
Dallas should just release him, but with their eyes on a multi-year run at the Super Bowl, they'll ask for something in return.
Romo reportedly has told the Cowboys that he'd like to go to the Broncos since they're a contender. And considering his power over any deal, it's going to have some measure of veto over a trade.
To quote Prop Joe: "I got a proposition for you": The Cardinals offer Robert Nkemdiche and a conditional 2018 draft pick for Romo.
The Cardinals make the move because they're seeing Carson Palmer grow old..er before their eyes. Nkemdiche has played 3 games for them and contributed basically nothing. If the choice is a good quarterback or Nkemdiche that's an easy choice.
The Cowboys get something out of their backup quarterback spot. Nkemdiche could thrive in their tampa-2 set up but they need to get inside of his head.
Jamaal Charles, RB, Kansas City
Charles is a free agent after 2017. He's also only had 100 touches in the last two seasons. And yet the Chiefs' running game seems fine without him.
Charles bet on himself the last time he signed an extension before 2016 thinking that he would recover and command a large deal once again. This hasn't worked out for Charles.
He's a free agent after 2017 and is due a 3 million dollar roster bonus to start the 2017 season. The odds are rather unlikely that he'll see that bonus.
The trade market for him should be interesting. He is a very talented running back when healthy. And a number of teams could be interesting. But there's a couple complicating factors.
First off, the draft class of running backs might be legendary. Teams should be able to find a starting caliber running for much cheaper(and younger) than Charles. There will be also some talent at running back in free agency.
The best case for Charles is that he goes to a team looking to platoon him with a rookie. If he did this on a short term contract then he could re-earn any lost cash with a bounceback season.
To quote Prop Joe: "I got a proposition for you": The Green Bay Packers let Eddie Lacy walk, offer the Chiefs a conditional 4th round pick for Charles.
The Packers make the move for a number of reasons. Mainly that Lacy is extremely inconsistent and probably will ask for a lot of money in free agency. And Starks is a shell of what he used to be because of injuries.
Charles teamed with a rookie(James Conner?) would represent a solid threat for their offense to use.
The Chiefs get cap relief and allow them to move on. With Berry and Poe hitting free agency, they'll need every dime of cap space.
Greg Robinson, OT, Los Angeles

Greg Robinson was doomed from the start. He was overdrafted as a #2 overall pick(this author had him as an early 2nd round pick). And just so the Rams could keep Jake Long at left tackle, they decided to play him at guard for a season.
Robinson was drafted on his potential. A player who needs to learn his position shouldn't be spending a season playing somewhere he's not going to learn the skills needed for his eventual position.
So Robinson never learned how to play tackle during his crucial rookie season and instead learned how to pull and play guard. Needless to say, this has been a poor decision on top of the poor decision of drafting him #2 overall.
Now the Rams have to make a decision. Robinson will be a free agent after 2017 and probably will want(and get) a raise on his 6.5 million a year just on sheer potential.
More from With the First Pick
The Rams really need to figure out who their left tackle will be. Jeff Fisher has never done much to settle the chaotic situation on his offensive lines but who knows if he'll still be around in 2017.
Either way, they need to move on and get Goff an effective blindside protector.
To quote Prop Joe: "I got a proposition for you": The Denver Broncos deal Russell Okung for Greg Robinson straight up.
The Broncos make the move because Okung really has been so-so for them. And he's owed a 9 million dollar roster bonus at the start of the 2017 season.
The Rams get a veteran tackle that they can move on from quickly if they want to. And they get Robinson somewhere else. If nothing else, Okung will be a marginal improvement on Robinson.
This article originally appeared on